Toyota has revealed a striking and sportier version of its Corolla Hatchback and while its not the GR model we're wanting, its certainly a step in the right direction.
This is the 2021 Toyota Corolla Hatchback Special Edition and it looks just fantastic. Right now, there'll be just 1 500 units for the American market and it'll reach showrooms shortly.
It features an aggressively sporty body kit, vibrant Supersonic Red paint as well as striking black 18-inch alloy wheels. It's quite remarkable to see Toyota venture far out of its typically conservative styling and offer such a radical-looking car. The press release makes mention of this and describes the vehicle as looking "like it just rolled out of a Southern California custom shop". The kit comprises a sporty front splitter, side skirts, black rear roof spoiler, a rear bumper garnish and a unique SpecialEdition badge.
The specification to this vehicle is deeply impressive as there are 10 airbags as well as Pre-Collision System with Daytime/Low-Light Vehicle and Pedestrian Detection, plus Daytime Bicyclist Detection, Radar Cruise Control, Lane Departure Alert with Steering Assist. There's also Amazon Alexa, Android Auto, Apple CarPlay, and SiriusXM All Access satellite radio.
In terms of engine and transmission, the sporty Toyota Corolla Hatchback is powered by the 2.0-litre naturally-aspirated 4-cylinder motor which produces 126 kW and 205 Nm. Power goes to the front wheels via a Dynamic Shift CVT that features simulated gearshifts. Now you, like us, are probably thinking that's hardly sporty and you'd be right as this is mostly a cosmetic upgrade. What we will say is that in light of the Toyota Yaris GR engine being revealed, its not difficult to imagine such a powertrain being placed into this stylish body.
Toyota has all but confirmed the existence of the Corolla Hatch GR, with Toyota USA posting on social media that it will be getting a high-performance hatchback that is not a Yaris. Everyone knows the hardcore model of the Toyota Corolla Hatchback is coming, it's just a question of when. Watch this space.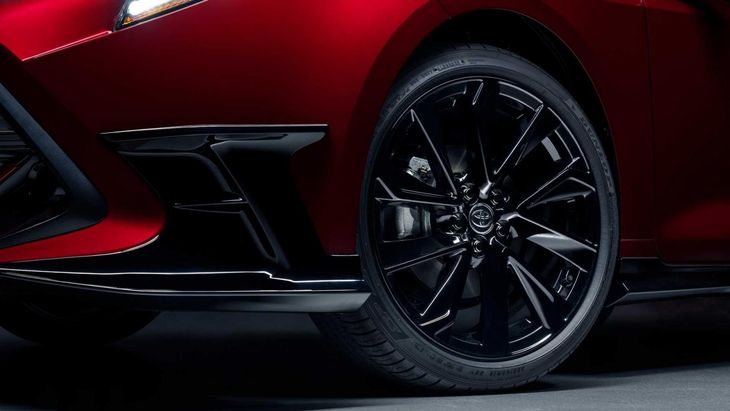 Further Reading
Toyota GR Corolla to use GR Yaris Engine
Toyota Reveals Rally-Inspired GR Yaris
Toyota Corolla GR Sedan Coming?
Toyota Corolla Altis GR Sport Previews Hotter Models