Cape Town-based start-up RentMyRide is South Africa's first peer-to-peer car rental company, which allows car owners to monetise their private vehicles by safely renting them out to registered users of the platform. We chat to 3 owners about their experiences of using the platform to generate additional income for themselves.
ADVERTORIAL
Modelled on successful international companies such as Turo (in America) and SnappCar (Europe), you could consider RentMyRide "the Airbnb of cars" in South Africa. For car owners (who have listed their vehicles with the Mother City-based company), it creates the potential to generate extra income, while users of the service will gain mobility (when visiting either Cape Town or Johannesburg for business or while on holiday, for example) with the benefit of greater choice and savings, particularly for longer rentals.
To find out more about RentMyRide or to list your vehicle, click here.
We chatted to three owners, who have been using the RentMyRide platform, about their experiences thus far, and what advice they can give those who are looking to get involved.
Early adopter Abdul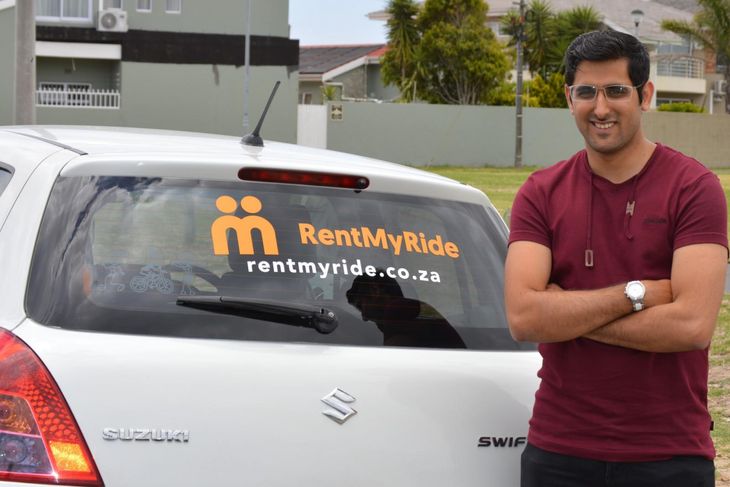 Abdul Aziz Essack has been using the RmR platform since 2016.
Abdul Aziz Essack has been with RentMyRide for three years and says he finds "the team very friendly and accommodating." By virtue of signing up with the service back in 2016 – he's a very early adopter. He currently has 3 active cars on the system and would consider adding more vehicles.
"RentMyRide provides an additional income while I can still maintain a full-time job," he explains.
According to Abdul, the level of demand for his rental vehicles fluctuates depending on what part of the year it is (as to be expected, it peaks during the holiday season), but "by buying the right vehicle, once it has suffered the worst of its depreciation, you will minimise the risk of making a loss.
"I see it as a business opportunity, but choosing your vehicles wisely is very, very important," Abdul continues. "You should pay below retail for the car you put on the system, and your rental prices have to be competitive, too."
And what's the secret to RentMyRide's success? "You pay a lower deposit in most instances, the prices are reasonable, and there's a personal touch," Abdul concludes.
Heinrich weighs in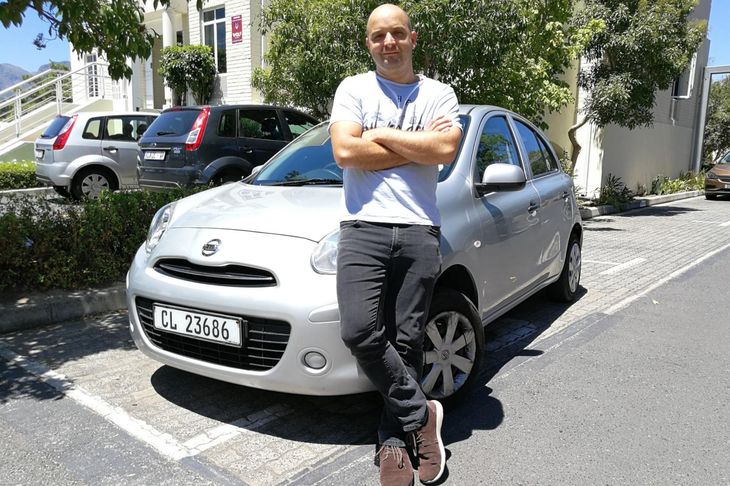 Heinrich Kapp currently has 2 vehicles available on RentMyRide.
Heinrich Kapp from Paarl has been using the RentMyRide system since March 2017 and currently has 2 cars listed. Like Abdul, however, he'd like to add more.
"As many as I can," Heinrich says. Heinrich is in agreement with Abdul on another topic, too – he was attracted to the platform because he wanted to generate a second income stream while working a full-time job.
"I like the sharing-economy principle, as well as running a second business that functions well without having to deal with the headache of employing people and maintaining systems on my account," he explains.
"If you save a good percentage of the rental income you will have a good buffer for wear and tear and other odd expenses. I just recently changed jobs so the extra income comes in handy. When I get to list 5 cars on the platform, my bond will be fully covered by the vehicles," he says.
What tips can Heinrich share? "Do not purchase a new vehicle under finance, but rather get a good quality second-hand vehicle. Do your pre-trip inspections properly and take pictures if you can. You do sometimes get clients that cause damage to your vehicles and then deny their actions.
"Have a mileage limit on your profile and check the car's odometer reading after each trip. State clearly on your profile if there are any extra costs involved with delivery, cleaning and filling the tank."
Heinrich believes the RentMyRide customer support team is one of its key assets. "Besides that personal touch, better cars, more affordable prices, and being able to negotiate with owners, I'd say RmR is way more responsive to customer requests than traditional rental companies," he adds.
Rose, the newbie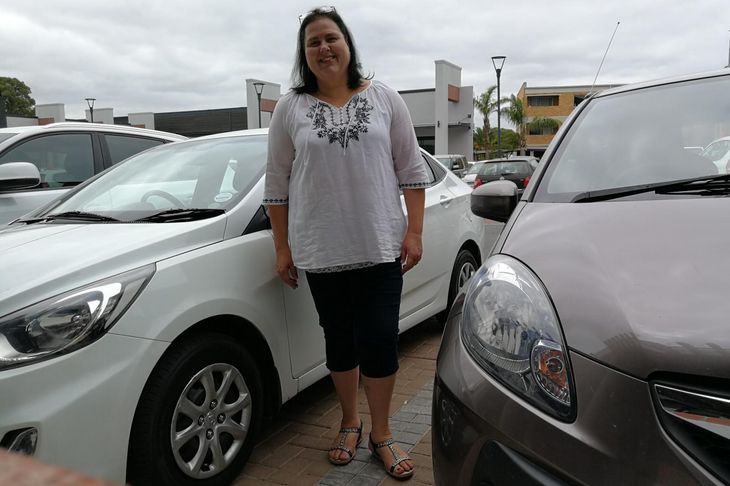 Rose Caldeira of Cape Town has been surprised by the number of bookings she has received for her vehicle.
Rose Caldeira joined RentMyRide in September 2018 and currently has one vehicle listed on the service, but she'd like to add more. Like the other owners we spoke to, she was keen making extra income and also had a second car "standing around not doing much", so it made sense for her.
"I must say I entered this with much trepidation," Rose says, "but I can honestly say that once I had completed my first rental all my concerns dissipated. I have only good things to say about RentMyRide and its support team. They really go the extra mile."
For Rose, the bookings thus far have exceeded her expectations, but she cautions that it's not a get-rich-quick scheme. "There are ordinary people out there (like me) who want to make extra money and not all of us have huge amounts of capital to start our own businesses.
"However, most of us are fortunate enough to have a second car and RentMyRide offers us the opportunity to offer a service via them and earn money. I think that's amazing, as we only have a small part to play admin-wise, which is great."
And in terms of the renters? "I think the system attracts renters mainly because they have the ability to book really good cars at a really good price, even if some vehicles are a bit older (than those in traditional rental companies' fleets). Price plays a huge role and people shop around for the best deal much more so than before."
Rose advises that good communication with renters is key, and that flexibility regarding delivery and collection is a major plus. "Also keep your rental price reasonable and always present a clean car," she concludes.
To find out more about RentMyRide or to list your car, go here.
You may also be interested in: