Cape Town-based start-up RentMyRide is South Africa's first peer-to-peer car rental company, which allows car owners to monetise their vehicles by safely renting them out to registered users of the platform.
ADVERTORIAL
Modelled on successful international companies such as Turo (in America) and SnappCar (Europe), you could consider RentMyRide "the Airbnb of cars" in South Africa. For car owners (who have listed their vehicles with the company), it creates the potential to generate extra income, while users of the service will gain mobility (when visiting either Cape Town or Johannesburg for business or while on holiday, for example) with the benefit of greater choice and savings, particularly for longer rentals.
To find out more about RentMyRide or to list your vehicle, click here.
We chatted to one of RentMyRide's directors, Sebastian Brokmann (SB), about this innovative business.
How much work is it to rent out a vehicle, and how much does it cost?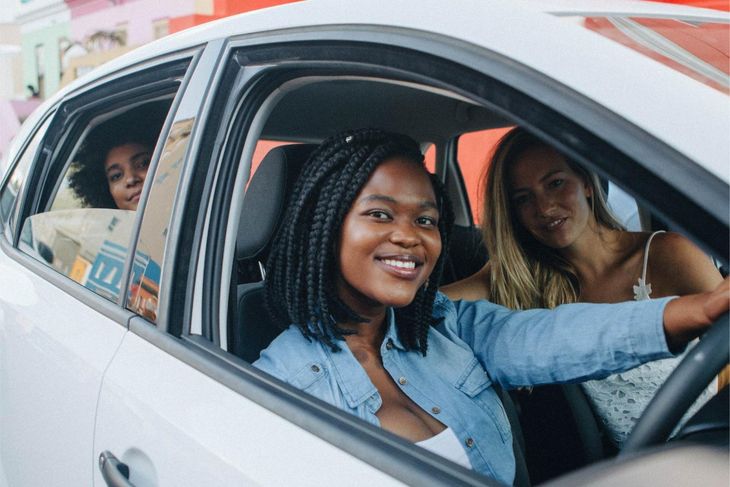 Choice of vehicles and cheaper costs are the main benefits for renters.
SB: A car owner loads their vehicle and payment information onto the system, which takes no more than 30 minutes from start to finish. Registering a vehicle is entirely free (as is using the service to rent a vehicle). They are provided with a calendar, so that they can hibernate a vehicle when they need it for themselves and select the periods when it is available. When a renter requests a vehicle, RentMyRide (RmR) informs the owner, who has 24 hours to respond to the request (ideally, they should respond faster). Once they're in agreement, the renter is informed of the amount to pay, which they do through our secure 3rd-party online payment system. We inform the renter once the money is received and typically make payment to owners once a month (towards the end of the month) after the RmR service fee is deducted.
Through our online communication system, the owner and renter can decide on delivery or pick-up and when they meet. A simple vehicle condition check has to be performed and signed by both parties. The check is performed again when the vehicle is returned.
What are the main benefits to car owners?
SB: Car owners who register their vehicles on the system, and utilise it correctly, can make a good income provided their vehicles are priced correctly, in good condition, and they respond to requests fast and professionally. We've seen several owners acquiring cars specifically for the purpose of putting them onto the system – some run small fleets (up to 13 cars!) and see good returns. For example, if you own a Hyundai i10 that's a few years old – one of the most popular cars on the system – you stand to make between R115 and R130 per day. Couple this with the average rental period on our platform (14 days), and you can start to see the potential...
And the benefits for people who are just renting?
As more cars are being added to the system, it will lead to 2 things... firstly the choice will become greater and secondly, the pricing will become even more competitive. At present, we can be up to around 40% cheaper than a traditional rental car equivalent. It's also more flexible in that you can arrange pick-up or drop-off points for the vehicles.
When and why was RentMyRide started?
SB: The company was founded in Cape Town in 2014 by Peter Puren. The theory behind it (at the time) was to follow the worldwide collaborative consumption trend, which has seen the dramatic rise of companies such as Uber and Airbnb. The goal was to disrupt traditional car rental companies by allowing individuals to support locals who can then earn an income by renting out their vehicles. The concept of peer-to-peer car sharing is a big business globally and growing.
What about safety and security?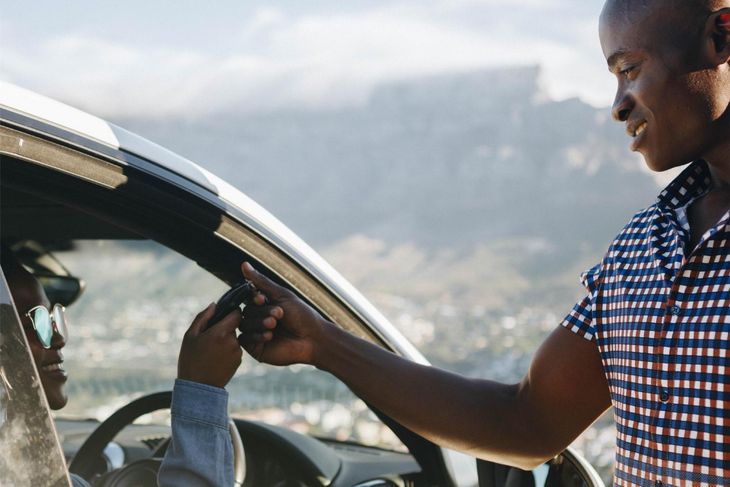 With Outsurance on board, utilising RentMyRide comes with considerable peace of mind.
SB: Safety and security (both personal and for the vehicle) are major concerns in South Africa. Consequently, we have implemented a rigorous screening process for people who register on the system – it includes phoning their employer, a strict credit/fraud check and gathering information such as driver's licence details, telephone numbers and address etc. Of course, in the same way that you rate Uber drivers, and Uber drivers rate you as a passenger, we have a similar rating system in place. So, as the system matures, it will self-regulate in the sense that poor service providers or renters who return cars late or damaged, will simply be identified on the system.
In terms of vehicle security, we're very happy to be partnered with leading insurance company, OUTsurance, which covers vehicles comprehensively as soon as a renter takes custodianship of a RmR rental vehicle. Essentially, the Outsurance cover (liability, 3rd-party claims and injury up to R5 million) remains effective until the vehicle is returned. We put new owners who have doubts about the service in contact with current owners who can confirm our customer service, the processes and procedures.
Any tips for owners who potentially want to rent out their vehicles using RentMyRide?
SB: At present we are seeing a big demand for more affordable vehicles (value below R250 000). If you own such a vehicle and can spare it for longer periods, and you live in the greater Cape Town area or in Gauteng, you should find regular renters. As is the case with Airbnb (and other such services), owners must investigate for how much (in terms of a daily/weekly rental rate) similar vehicles in their area are being advertised and also use our online calculator to accurately price their vehicles.
To find out more about RentMyRide or to list your vehicle, click here.