A powerful Range Rover Velar Plug-In Hybrid (PHEV) is expected to reach South Africa in 2021!
Range Rover's mid-size luxury SUV, the Velar, has benefitted from its first significant update, since launching in late 2017.
Although the Velar has not seen any styling changes, Land Rover's engineers have added improvements to the vehicle's infotainment capability and powertrain options.
Updated infotainment system for Velar
Inside the 2021 model year Velar, you'll still encounter the dual-screen infotainment configuration, but the software powering it has been re-coded.
Customers are demanding swifter infotainment responses from their luxury vehicles, with a low tolerance for any lag. As such, Land Rover sourced a superior code for Velar's infotainment functions, reducing any possibility of the system stalling when having to perform a request.
Not only is Velar's infotainment software slicker, but the user experience is further enhanced by better menu grouping and navigation. Land Rover claims that 90% of all Velar infotainment functions can be accessed by only two taps on the touchscreen. The Velar now also uses its surround sound speaker system to fulfil a noise-cancelling function.
Keeping your devices charged in a new Velar becomes a touch more convenient with a wireless Smartphone charging pad, whilst allergen-blocking air filtration should keep the worst pollen issues from triggering an undignified sneeze.
Assisting the Velar's parking and off-road navigation, in technical terrain, is a 3D surround-view camera system.
Plug-in Hybrid Velar for SA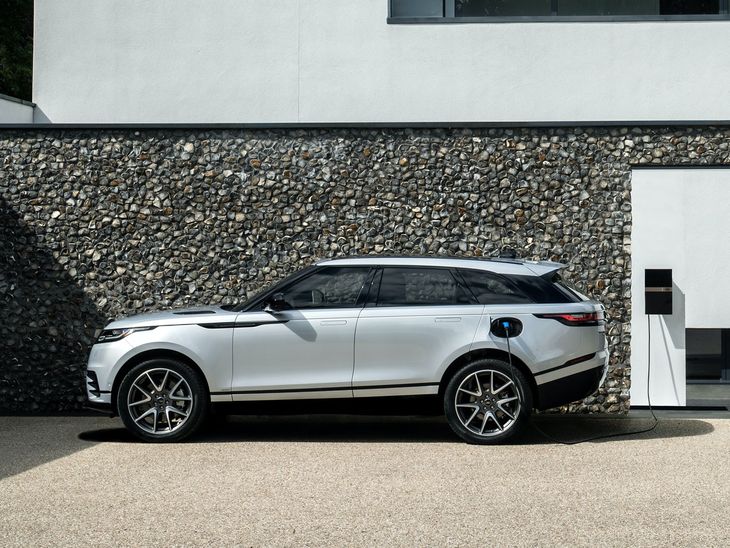 Boasting solid outputs and low fuel consumption, the Velar PHEV has much to offer.
In terms of powertrain, Land Rover has added its P400e moniker to the Velar range. That means a 2.0-litre turbopetrol engine in combination with an electric motor, with plug-in recharging capability.
Total system output for the P400e is an impressive 298kW and 640Nm, which translates to a zero to 100kph sprint time of only 5.2 seconds!
As one would expect for a modern plug-in hybrid, the Velar P400e has potentially outstanding fuel economy, being capable of 1.8 L/100km when driven with exceptional restraint. It also has an electric-only driving range of 53km, which should yield impressive fuel saving in slow inner-city traffic driving conditions.
Land Rover South Africa has confirmed that its Velar P400e will go on sale locally during the first half of 2020. Pricing will be communicated closer to launch.
Buy a Range Rover Velar on Cars.co.za
Related Content
Range Rover Velar P380 R-Dynamic HSE (2017) Review
Range Rover Velar P380 HSE (2017) Video Review
Updated Range Rover Evoque and Discovery Sport (2021) Specs & Price