If you own a classic Porsche in Gauteng then the news that Porsche Centre Pretoria has been awarded Classic Partner status will come as good news. The Centre is now in a position to offer a wide range of services to owners of older Porsches.
In recent years the values of older Porsches have grown significantly, and while the market has cooled somewhat, the expectation is that most Porsches will eventually reach classic status and start appreciating. It's worth noting at this point that more than 70 per cent of the cars built in Porsche's illustrious 70-history remain on the road today. Of course, if future value is a concern to you, then making sure your car has been serviced correctly and uses only the appropriate parts will be important – not to mention having the correct stamps in "the book". And don't think it's only the 911 that is a classic... if you own a 924, 944 or 928 it is also worth giving these Porsche Centres a call.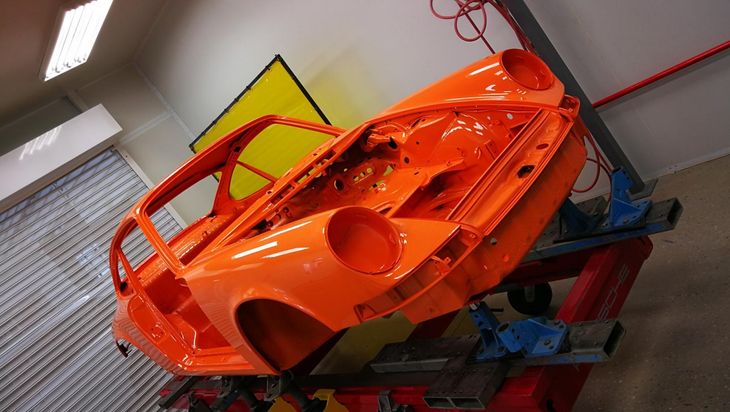 This 1970 911 E is being fully restored at Porsche Centre Cape Town. Instead of modern water-based paint, its bright orange coat is traditional enamel paint.
To provide these services to its customers, Porsche started awarding special "Classic Partner" status to some of its dealers a few years ago, and earlier this year the Porsche Centre Pretoria joined its Cape Town sibling in a group of only 63 dealers in the world to have achieved this certification.
Achieving Classic Partner status is by no means easy – it goes along with intensive training and skills transfer by experts in Germany, as well as regular inspections.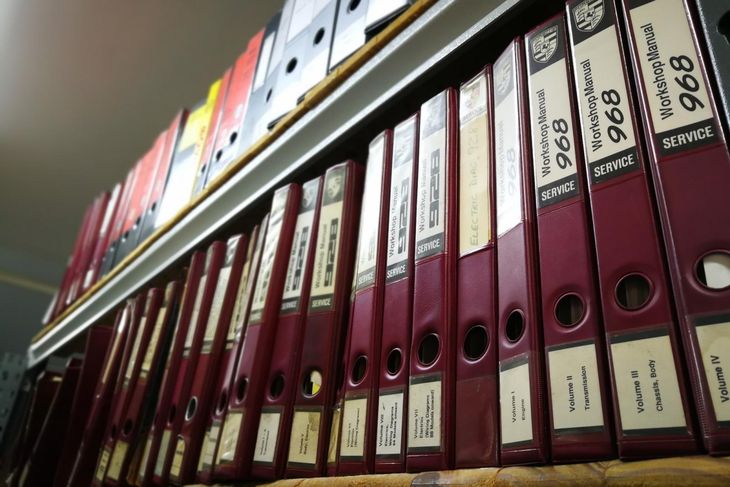 Achieving Classic Partner status requires in-depth training and access to accurate historical information.
Owners of classic Porsches (interestingly, cars older than 10 years are already considered Classic) now benefit from a full range of services from Porsche Centre Pretoria (and Cape Town). There are more than 52 000 genuine spare parts in the catalogue, for example, and this is added to on a regular basis as Porsche manufactures new parts for older models – it is reported that up 300 new parts become available annually. Those owners who have very special cars can also approach the 2 Centres for partial or complete restorations, using original repair and painting techniques.
You may also be interested in;
SentiMETAL Ep2: The Porsche 911 (930) Turbo (video)
Porsche 718 Cayman and Boxster GTS (2018) Launch Review
Italian cars dominate at glamorous Villa D'Este (gallery)
Stunning classic Bimmers at BMW 100 Festival
Ferrari F40 wins at Concours SA (2017)
South African specials star at Knysna Motor Show
Interested in buying a new / used Porsche?
Find one on Cars.co.za today by clicking here