The eagerly anticipated Knysna Motor Show, sponsored by Sanlam Private Wealth, kicks off on 29 April. One of the many highlights will be a display of locally developed specials, only sold in South Africa.
South African specials are currently enjoying a big spike in interest (and value), locally and abroad due to their rarity and historical significance. At the upcoming Knysna Motor Show visitors will be able to get up close to some of the most special cars Mzansi has produced. Stuart Johnston details some of the highlights.
The Protea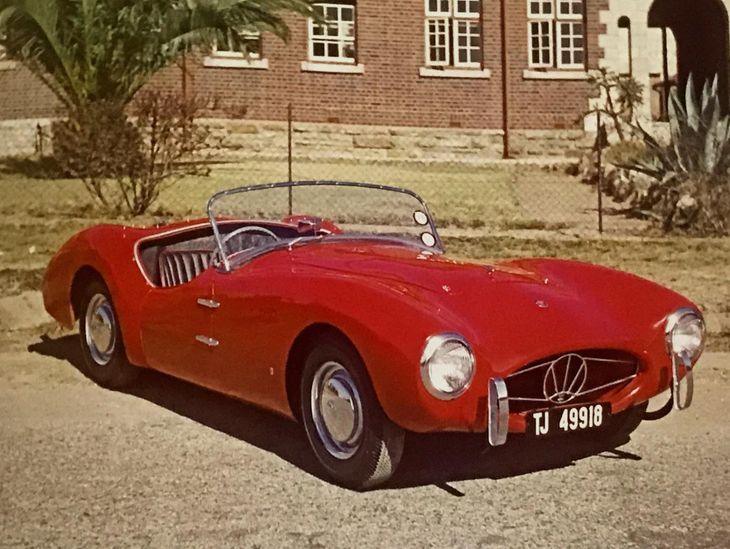 This rarely seen sports car was designed and built in Johannesburg by a team led by sports car enthusiast John Myers. A production version first appeared in mid-1957. It featured a strong square tubular chassis, and running gear culled from the side-valve four-cylinder Ford/Anglia 100E series of cars. This meant that, performance-wise, it wasn't ultra-quick, although an overhead valve conversion available from the UK improved things dramatically.
It was the first fibreglass-bodied car to be built in South Africa and a total of 15 Proteas are known to have been built.
GSM Dart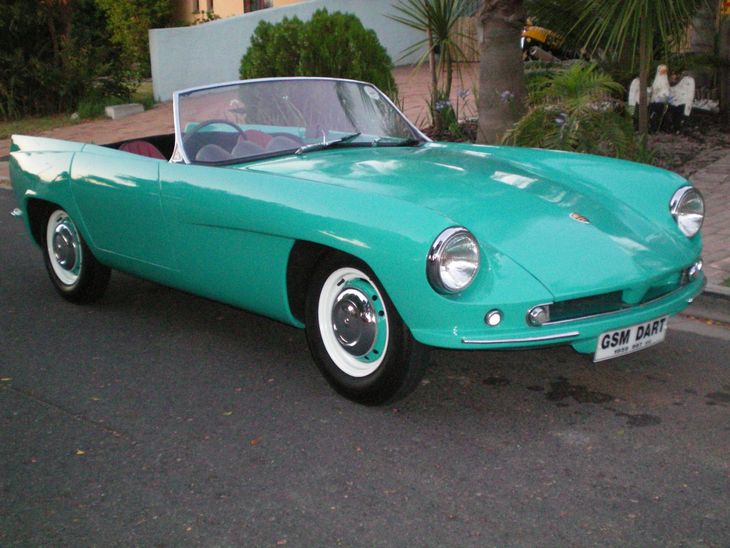 Better known than the Protea and increasingly desirable is the GSM Dart. It broke cover early in 1958, also featuring a glass-fibre body and Ford 100E mechanicals. This car was the product of collaboration between a Cape-based trio, Willie Meissner, Bob van Niekerk, and stylist Verster de Wit.
These cars were built in Cape Town, as well as in the UK, under the name "GSM Delta". Until production ceased in the mid-1960s, a total of 116 GSM Darts were built in South Africa, and they were extremely successful in motorsport, later being fitted with a Cortina GT 1500 cc engine, as well as "hot" racing engines, including Climax and Alfa Romeo units.
Also on display at Knysna will be the related Flamingo model (128 built).
Ford Capri Perana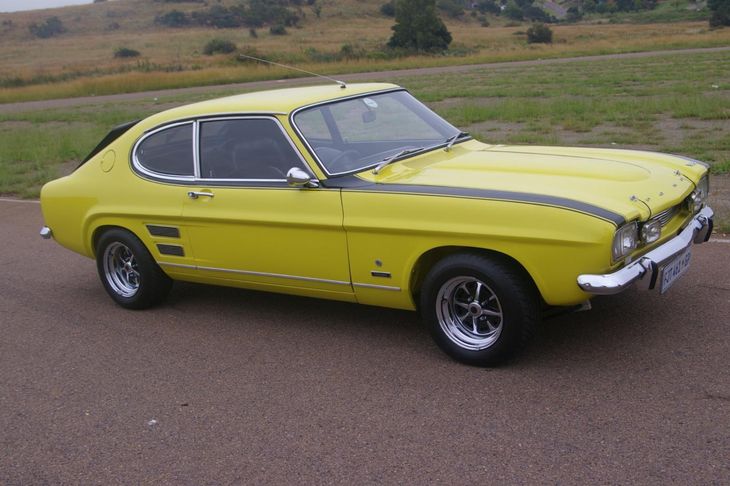 With a name like that you just know this iconic car has plenty of bite... It was the brainchild of, and built by race-driver and speed shop owner Basil Green, of Johannesburg. The Capri Perana V8s had a 0-100 km/h time in the mid-six second bracket and a top speed just shy of 230 km/h! Power came from a 302 cubic inch Ford V8 slotted into the body of a Capri 3.0-litre, with numerous other mods. Over 300 were built.
It was hugely successful on the race tracks too, providing countless wins for the likes of Bobby Olthoff, Basil van Rooyen, Koos Swaneopel and Peter Gough.
Chevrolet Firenza Can Am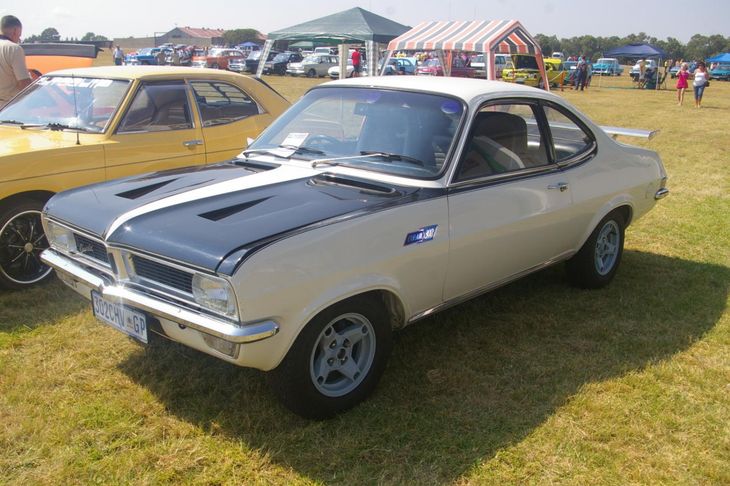 A real South African muscle car this one... They only built 100 of these, and they were designed to do just one thing, and that was to defeat the mighty Capri Peranas. And they did just that, thanks to inspiration of race drivers Basil van Rooyen and Geoff Mortimer, who were closely involved in the development. It featured the 228 kW Z28 Chevrolet V8 engine, built for racing in America.
It was wild, fitted with a four-speed Munci gearbox with a first gear so tall in could almost run to 100 km/h without shifting. It ran a verified 0-100 km/h of 5.5 seconds; with a top speed exceeding 230 km/h. Distinguishing features include the aluminium boot spoiler and Personal alloy rims, as well as a Personal steering wheel.
Alfa Romeo GTV6 3.0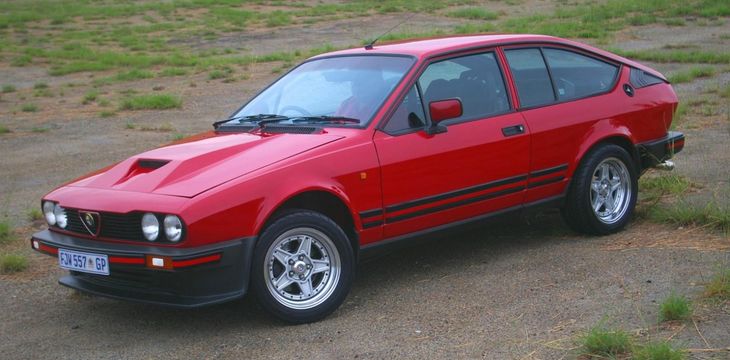 In other parts of the world, buyers of the Alfa Romeo GTV6s had to make do with 2,5-litre engines. But in South Africa, the likes of race engineer Sampie Bosman and his team sourced Autodelta parts from Italy to enlarge the beautiful Alfa V6 to 3.0 litres, and at the same time, junked the restrictive fuel injection and added six individual single-choke Dell Orto carburettors.
The result was a firebrand, tamed by special suspension, gorgeous Compomotive rims, red striping and a big power bulge on the fibreglass bonnet with fresh air ducts. It was the car to beat in Group One racing, driven by the likes of Nico Bianco, George Fouche and Abel D'Oliveira.
Ford Sierra XR8
To battle the Alfa Romeo GTV6, Ford developed the Sierra XR8 by basically taking a XR6 and fitting a 5.0-litre V8, special limited slip diff, five-spoke alloy wheels and dual-plane rear wing in the boot. In time the likes of Serge Damseaux, John Gibb and Willie Hepburn gave these XR8s legendary status in Group One and Wesbank racing.
Initially the XR8 engine was a bit tame, rated only at a little over 150 kW, but this was solved by big-vale, big port cylinder heads. Only 250 units were produced, and finding a mint one today is a rarity!
BMW 333i
We recently featured the BMW 333i in our SentiMETAL series of videos (Check it out above).
Rather outlandishly, the 333i was produced by shoe-horning in a 3.2-litre straight-six engine from a large BMW 7 Series sedan. The engine so filled the engine bay that you could either specific air-conditioning, or power steering, but not both.
Sadly regulations for Group One and Group Two (Wesbank Modified) racing resulted in the 333i not being able to compete notably for honours on track, but it made a great road car, with its Alpina rims, quality body add-ons and special seats. It was very quick too. Zero to 100 was tested at 7,2 seconds, and the top speed was over 230 km/h. Just over 200 examples were built.
Volkswagen Caracal Prototype
This car was conceived by Cape Town architect Gerrie Steenkamp, who distinguished himself in the mid-1970s by importing Lotus and Lamborghini CKD kits and assembling them outside Cape Town! In late 1989 Steenkamp employed race-rally driver Nic de Waal to design a sports car and the result was the rear-engined Caracal, which used Golf 16V running gear and transmission, miunted behind the cockpit.
The car was in fact approved by VWSA for production, but then political events saw the move towards a new democratic government in South Africa, and the need for a home-grown SA sports car became redundant, as manufacturers could then start importing such cars without prohibitive tax duty. The car shown at Knysna is believed to be just one of three or possibly four prototypes to have been built by Steenkamp's company, Inter Motor Makers.
Knysna Motor Show Details
The Knysna Motor Show is a one-day only event, held at the Knysna High School sports grounds, with elegant food and drink stalls providing refreshments in keeping with the glamour of this top-quality classic car event. Nevertheless, the show is extremely family orientated, with a relaxed atmosphere a key note. There is a beer garden and a food court to cater to all culinary tatstes tastes.
The show also falls just one week before the Jaguar Simola Hill Climb in Knysna, making it ideal to combine these two top quality events into an unbelievable Petrolhead Family Getaway!
The show runs from 9 am to 4 pm on Sunday, April 29, 2018. Admission prices are very family orientated: Adults R50, Children 12-18 R10, and children under 12 free!
Contact details are: Peter Pretorius, email on peterp@afrihost.co.za, or by cell phone on 082 321 4724. For more information, go to the Garden Route Motor Club's website on www.grmc.co.za
You may also be interested in;
SentiMETAL Ep5: Opel Kadett Superboss
8 attainable classics you should consider