Swedish electric car brand Polestar has revealed the Precept, showcasing the brand's direction for the future.
"Precept is a declaration, a vision of what Polestar stands for and what makes the brand relevant," comments Thomas Ingenlath, CEO of Polestar. "The car is a response to the clear challenges our society and industry face. This is not a dream of a distant future, Polestar Precept previews future vehicles and shows how we will apply innovation to minimise our environmental impact."
The Polestar Precept has a wheelbase of 3.1 metres and features high-tech driving aids such as LIDAR. The traditional side mirrors have been replaced by camera units and Polestar claims its Precept 4-door grand tourer focuses on aerodynamic efficiency. Inside, the cabin is crafted from sustainable materials and parts of the interior come from recycled plastic which Polestar says saves weight and reduces plastic waste. In an extraordinary claim, Polestar says its Precept carpets are made from reclaimed fishing nets. The portrait-oriented 15-inch infotainment system comes from Google, who Polestar are working with.
The Polestar Precept will be on display at the 2020 Geneva Motor Show.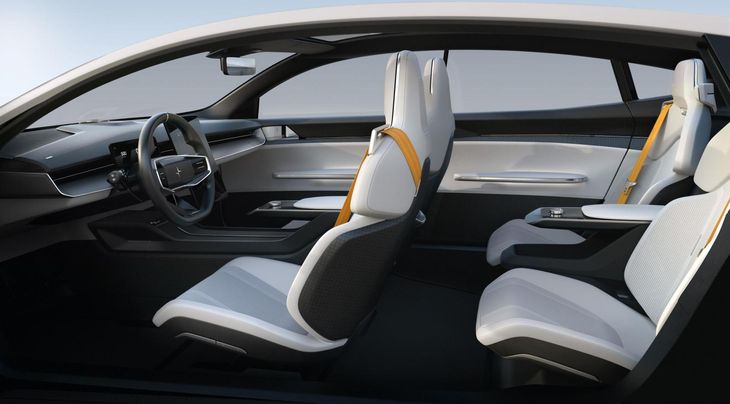 Further Reading
Polestar 1 Shows Off Electric Performance Future
Volvo S60 Polestar (2015) Review
Volvo S60 Polestar (2016) Review