The new performance version of the Volvo S60 is now available in South Africa. We quite enjoyed the first-generation Polestar and much is expected of its smaller-engined successor. So, is it any good? We take the rapid Swede for a drive.
We like: Downsized engine delivers tremendous punch, easy to drive, looks the part, boasts respectable practicality and refinement.
We don't like: We miss the old 3.0-litre 6-pot's noise, 8-speed 'box is not as quick-shifting as modern twin-clutch units, S60 is showing its age
Alternatives
The S60 Polestar rivals products made by the German performance divisions, but at this price point there aren't any M, AMG or RS sedans to choose from.
Something fast, but mainstream: The BMW 340i is the complete package. It's fast, yet overwhelmingly competent in many departments.
Minus two doors, but still turbo'd and all-wheel drive: The Audi TTS comes close to the performance nature of the Volvo S60 Polestar, but at the cost of a pair of doors. An S4 version of the A4 sedan is in the pipeline, however.
Fast and vociferous: Subaru has been at the 4-door, 4-wheel drive game for many a year and the latest Subaru WRX STI Premium is still a formidably quick machine. However, it appeals to a more "hardcore" clientele than the S60 Polestar.
See how these rivals stack up against the Volvo S60 Polestar here
What is it?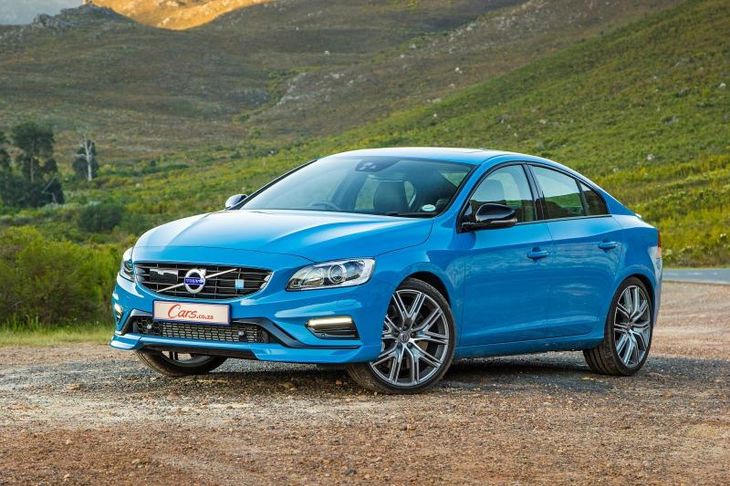 With more Polestar badges than we could count, Rebel Blue Paint and big wheels, the S60 Polestar is unmissable
Herewith a brief history lesson. Volvo Motor Cars made an outright purchase of the Polestar Cyan Racing (which spearheads the Swedish marque's touring car exploits) and the expertise the team gained over the years was transferred to Volvo HQ. The idea is simple, take a standard S60 sedan, bolt on some performance parts, add a splash of vivid blue paint, as well as some Polestar badges and you land up with a performance product that is the poster child for Volvo's new division. It's a crudely simplified tale; we don't mean to mock the tremendous work undertaken by Polestar to make the S60 the machine it is.
We've come to expect Volvo to continue being one of the leaders in the field of safety and we admire the Gothenburg-based firm's determination to keep people (drivers, passengers and pedestrians) safe on the roads, but what is this Polestar business? This is a new and very much welcome direction for Volvo and given how popular Audi's Quattro, Mercedes' AMG and BMW's M divisions are, it makes perfect sense to target those brands' customer bases.
We've already had some experience with Polestar. Some of the team drove the Polestar-fettled C30 hatchback and we all had a go in the 2015 S60 Polestar sedan. Now the S60 Polestar has been updated and features numerous changes in the 2016 model.
How does it fare in terms of…
Performance?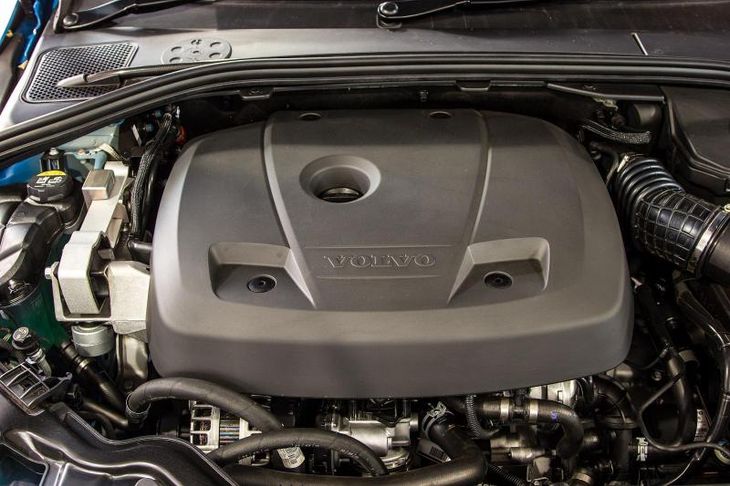 2.0-litre turbocharged and supercharged engine produces excellent power and still happens to sound fruity
The previous-generation S60 Polestar's motor was, for the lack of a better description, a guilty pleasure – the motor delivered 258 kW of 3.0-litre inline-six goodness courtesy of a big turbocharger. It made a wonderful and soulful noise, which dramatically increased in decibels when you stomped the accelerator while the car was in Sport mode. This new model does away with the six-pot and utilises a 4 cylinder motor instead. The new 2.0-litre Drive-E engine sounds like something from an eco-biased car, but the good people of Polestar have done substantial work to ensure the go matches the show.
This particular engine features turbocharging and supercharging; an engineering feat that attempts to negate the effects of turbo lag. Some would suggest that turbo lag was invented to give naturally-aspirated motors a chance, but if that's the case, this new-generation motor annihilates them in terms of responsiveness. Polestar has imbued this engine with goodness in the form of a bigger turbocharger, improved intake system as well as a bigger exhaust. It all translates into big numbers for a 2.0-litre four-cylinder engine. How does 270 kW and 470 Nm grab you? That's just 10 kW shy of AMG's claim of most powerful production 2.0-litre engine (in the A45 and CLA 45)…
Interestingly, those outputs fare well compared to the previous model and Volvo claims its new Polestar will hit 100 kph from standstill in 4.7 seconds. After activating launch control, it shot out of the blocks, but didn't feel that quick – we'd estimate it'll dispatch the sprint in about 5.5 seconds in general conditions.
Acceleration sprints are just a tiny part of a performance vehicle's repertoire and the S60 Polestar is not a one-trick pony. One of the other key changes is the transmission. The old 6-speed automatic has been replaced by a new 8-speed transmission with shift paddles. The steering and brakes have also been revised and you'll appreciate how well the Polestar turns in. You can even adjust the weighting of the steering, which should please driving enthusiasts.
Ride and handling?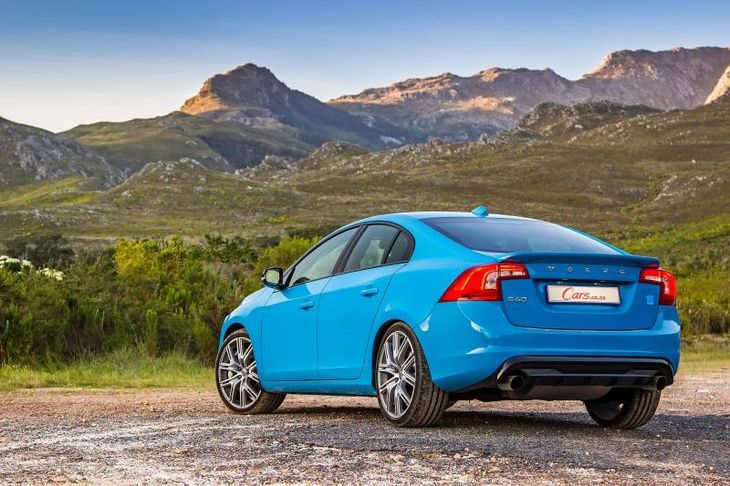 Franschhoek Pass + Volvo S60 Polestar = Fun with a capital F.
As a source of daily transport, the S60 Polestar is composed. The ride quality is firm, but not bone-jarringly hard, the throttle response lively, but not hypersensitive, and the transmission shifts prudently in Normal driving mode. The real test, however, awaited in the mountains and we took the S60 Polestar out to the Franschhoek Pass – a ribbon of road well frequented by performance machines – where we engaged Sport mode and unleashed the Volvo...
First thought? The brakes are very potent and inspire you to lean on the anchors. Second thought? The chassis and steering are tuned for the average driver. This is a vehicle that is satisfying to drive at a moderately brisk pace; it looks fast, feels fast and you're thoroughly entertained without needing to achieve breakneck speeds. It's one of those rare vehicles that will encourage and flatter the novice, while impressing those familiar with performance driving.
The marketing material for the newcomer makes excessive mention of racing heritage and Volvo's own racing drivers are said to have a hand in its development. "Racing people" prioritse hard suspension and stiff chassis setups and, yes, the 60 Polestar has those, but they're not harsh enough to make you feel any discomfort. At one point, we had 3 passengers on board and all commented on how comfortable the S60 Polestar was on the open road.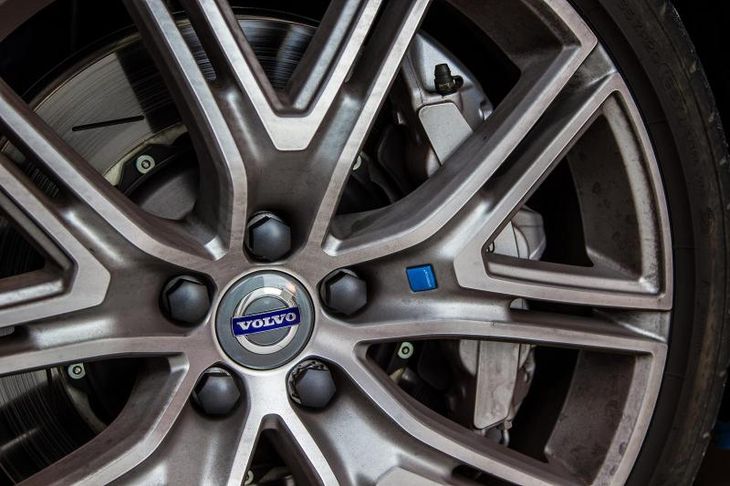 New alloy wheels and big brakes can be found in the Volvo S60 Polestar. Braking power is excellent
The key thing is here is to utilise the S60 Polestar's Sport mode. The vehicle has enough on-demand grunt when in Normal mode, but to get the best out of the Polestar, you'll need to flick the transmission level to the left (when in Drive) to engage Sport, when then the car instantly becomes livelier/far more responsive. Furthermore, the noise emanating from the exhausts is a lot more pronounced and if you're listening carefully during hard acceleration, the whine of the supercharger and whistle of the turbocharger are distinct. Change gears with the paddles and lovely dull artillery-like thuds can be heard.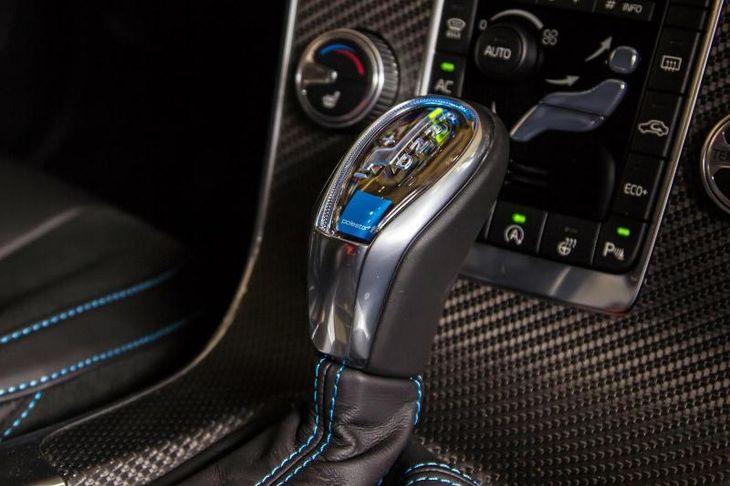 Polestar badging and blue stitching are striking, but there's no hiding the aged S60 cabin and dashboard
Features?
Volvo has done a stellar job with its S60 Polestar in terms of packaging and features. Some highlights include heated sports seats for all four passengers, a heated steering wheel for those cold winter mornings, satellite navigation, Harmon Kardon audio system and adaptive cruise control.
The safety aspect of the Volvo has not been ignored either. The derivative features 6 airbags and most of the brand's safety system acronyms than you can think of. Blind spot information system and Cross traffic alert are 2 features that we really appreciated.
The cabin is a tidy place to be. While the dashboard and infotainment cluster is clearly from the long-serving S60, there are some sporting touches in the form of blue stitching and Alcantara. The boot is generously sized and will take a fair amount of cargo.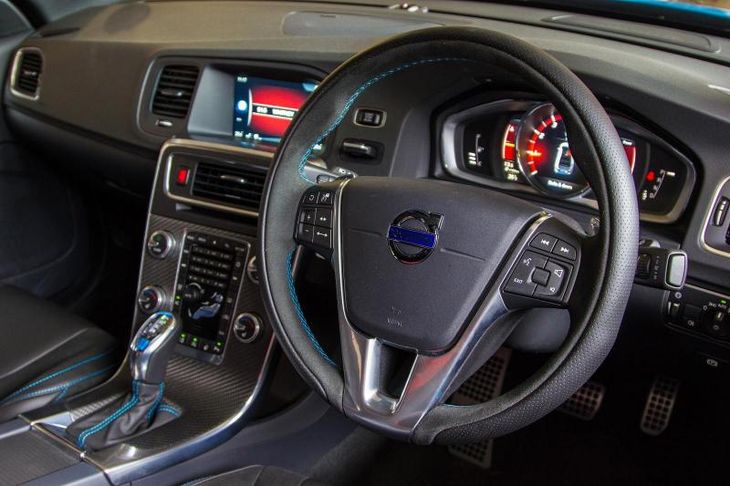 The interior is a nice place to be with a focus on safety and comfort. Heated seats all round and a heated steering wheel will be ace in Winter.
Verdict
The newer Volvo S60 Polestar makes an interesting case for itself. While the South African market is limited to just 45 examples, there's something so exotic and desirable about a fast Volvo – an enthusiast who manages to bag one will not be dissatisfied. Volvo is one of those brands that isn't actively trying to snaffle its rivals' customers. Sure, the Polestar has enough going for it to entice them, but most clients will be from a pool of existing Volvo owners.
The Volvo S60 Polestar is refreshingly different and the Swedes are to be applauded for making something which offers performance and sensibility in one well-rounded package. At R749 500 and with these low volumes, the Volvo S60 Polestar is never going to trouble the likes of BMW, Audi or Mercedes-Benz. It's a great platform from which to build the performance arm of Volvo and if the on-track successes of Polestar Cyan Racing are anything to go by, we're going to be seeing some seriously fast and entertaining Polestars in the coming years. Just do us all a favour and make sure you get a blue one, okay?

Check out details specifications and pricing of the S60 Polestar here
Related Content
Read a review of the older Volvo S60 Polestar here
Audi TTS 2.0T FSI quattro (2016) Review
BMW 340i vs Jaguar XE S Driving and Interior Comparison [Video]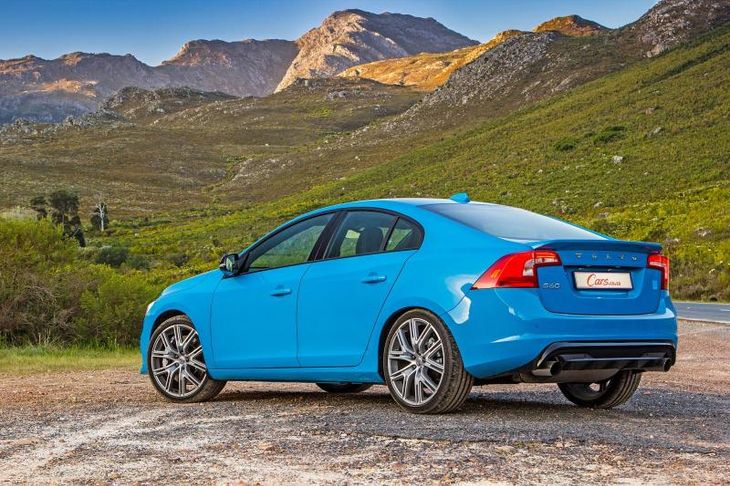 Interested in buying a Volvo S60 Polestar?