Photos of the next-generation Opel Corsa have appeared online, ahead of the new model's reveal later this year.
The photos were apparently posted by accident and subsequently loaded onto a forum. What you see here is the result of the PSA Group (Peugeot, Citroen, DS, Opel) working together on a shared project. This vehicle is the electric version, which shares a platform with other PSA products. This platform, dubbed CMP, forms the backbone of the new Peugeot 208 and Citroen DS3 Crossback. According to the forum, the Corsa has expanded in size and is 40 mm longer, 18 mm wider and it features a boot capacity of 309 litres.
While not much is known, the next-generation Opel Corsa has gone on a diet with some suggesting as much as 100 kg has been shed which bodes well for performance and efficiency. But let's just talk about the looks. How fresh and modern does this new Corsa look? Keen-eyed spotters will notice the smart Intellilux LED headlights which make their debut in the Corsa.
The cabin is a big step up too, with plenty of digital goodness. There's a digital dashboard and a digital infotainment system, and the gear selector looks suspiciously like its out of the Peugeot parts bin, but that's okay, as its a great unit. In terms of engines, we expect the powertrains from the PSA Group to make an appearance here, with the 1.2-litre turbocharged 3-cylinder motor being offered. This is a great engine and we've sampled it in many Peugeot products. There's also going to be an electric model, which is what you see here and that'll feature 100 kW from a 50 kWh battery pack. If the Peugeot e-208 is anything to go by, expect over 300 km of range.
We'll have more details on the new Opel Corsa soon and we expect it to arrive in South Africa in 2020.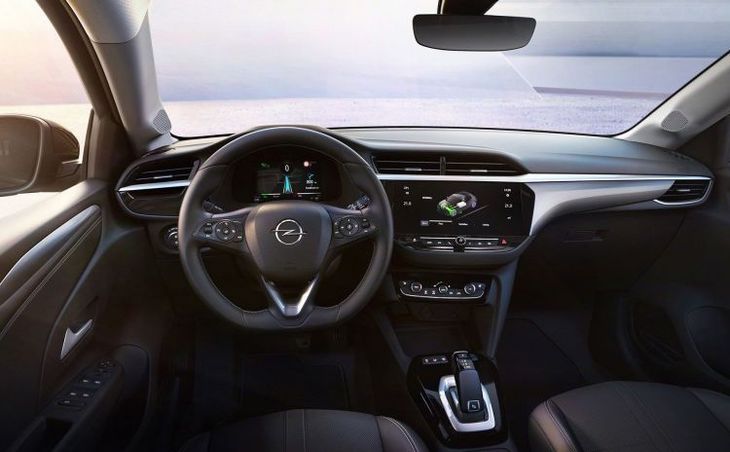 Further Reading
Opel Corsa 120Y Special Edition (2019) Review
Opel Corsa GSi (2019) Specs & Price
Opel Corsa 1.4 Turbo Sport (2018) Quick Review