Opel/Vauxhall has announced its first-ever plug-in hybrid vehicle. The Grandland X Hybrid4 is expected to go on sale in Europe before the end of 2019.
Opel/Vauxhall made an impressive claim not so long ago. The goal is to have the entire Opel/Vauxhall portfolio electrified by 2024. First vehicle out of the blocks is the new Grandland X Hybrid4.
The vehicle features a 147 kW 1.6-litre turbocharged 4-cylinder engine mated to an electric drive setup with 2 electric motors pushing out a combined 81 kW. In total, there's 223 kW going through all 4 wheels. Battery capacity is rated at 13.2 kWh and the fuel economy rating sits at hard-to-believe 1.84 L/100 km.
Under the skin, the front electric motor is mated to electrified eight-speed automatic transmission, while the second motor and differential are integrated into the electrically-powered rear axle, providing all-wheel traction on demand. In pure electric mode, the car has a range of 48 km (according to WLTP1). In hybrid mode, the car automatically selects the most efficient method of propulsion. When travelling at low speeds within cities, for example, the system switches to electric mode for zero-emission driving. The vehicle also features a regenerative braking system, which Opel/Vauxhall claims can increase the electric range by up to 10%.
The vehicle features a 3.3 kW on-board charger, with an optional 6.6kW version also available. Opel/Vauxhall will also offer devices for fast charging at public stations, as well as wallboxes at home. With a 7.4 kW wallbox, customers can fully charge the battery in less than 2 hours. The European charging network boasts more than 85 000 charging points and the car has a smart navigation system which will plot the best route based on charging stations.
The Grandland X Hybrid4 is the first plug-in hybrid vehicle from Opel/Vauxhall, but it won't be the last. In 2019, the next-generation Corsa will go on sale and it'll be available in a full battery electric derivative.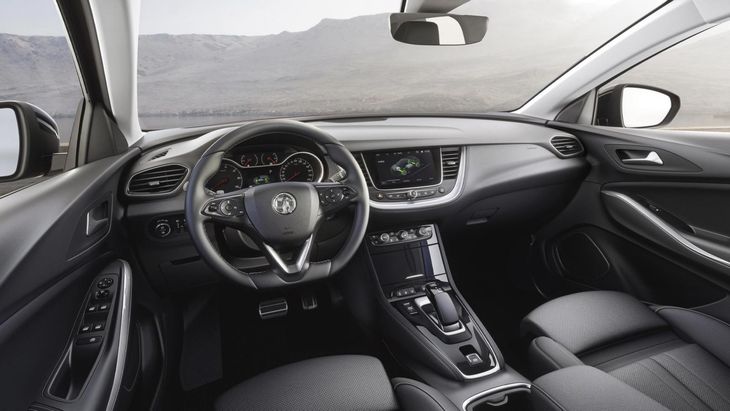 Opel/Vauxhall has revealed the Grandland X hybrid which shares more than a few components with its Peugeot 3008 sibling.
Want to buy an Opel Grandland? Browse through stock here.
Further Reading