Two automotive icons were reimagined and brought to market by German manufacturers, but only 1 thrived. Why?
Car design is an occupation held hostage by parking space constraints and crash safety regulations. Automotive designers might be some of the most imaginative people working in any industry, but the probability that they'll do something wildly original within the regulatory limitations, let alone the contemporary platform-sharing-and-parts-commonality-above-all-else sensibility of the passenger vehicle industry, is negligible.
That finite possibility of executing something truly original is why some brands look to the past, to differentiate themselves in the present. Some observers criticise this retro styling strategy as plain laziness, but it does have merit. If Nintendo can relaunch the NES console as a classic edition and Nokia its 3310, why should car designers not have the freedom to reinterpret the past glory of a brand with modern materials and technology?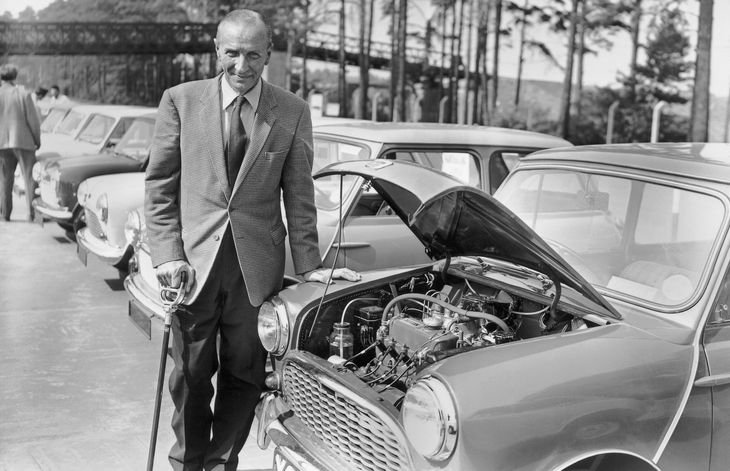 Alec Issigonis next to the original Mini. The new Mini may be much bigger, but the ethos behind it is still familiar.
It's difficult to value authenticity when you are discussing retro-design, but in the South African market, there are 2 brands that best illustrate the risks of transporting past into the present: Mini and VW. Although technically both are German, one has been very successful, but the other not.
Starting new
When Mini was acquired by BMW in 2000 many doubted the German firm could revive this British icon in a world, even then, obsessed with SUVs in America and 2-door sportscars everywhere else. This was the time of Audi's original "Bauhaus" TT and BMW's "clown shoe" Z3 M Coupe. Minis were traditionally entry-level city cars. How BMW hoped that they could successfully become premium-priced compact hatchbacks was unclear.
The canny marketing researches in Munich were aware that a new market was revealing itself. By the late 1990s, Audi had launched the A3 and Mercedes-Benz its A-Class, which meant a revived Mini could aim for a new market in the making: premium hatchbacks. Mini also had the advantage of starting anew, without any legacy engineering issues or forced platform integration. This meant that one specific attribute of all Minis past – outstanding agility and driver appeal – could be engineered into the first of the new-generation Minis.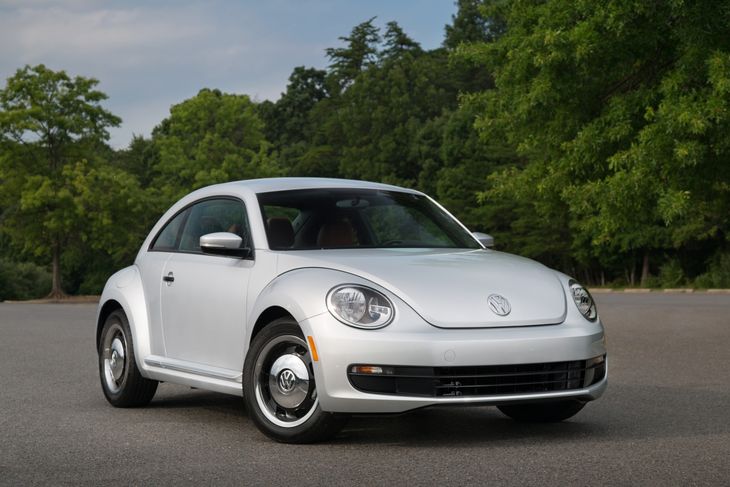 Despite a few throwback bits and bobs, the new Beetle seemed to lose much of its original character.
BMWs marketing gurus were right. Since Mini was relaunched in 2002, scepticism has given way to success and begrudging respect from all rivals. Although the Mini range has recently been rationalised, now trading at a portfolio without Coupe/Roadster or Paceman, the brand retains a revered status and extremely loyal customers. The iconic style and factory customisation options appeal to daring buyers, while the intrinsic driver appeal of the cars ensures loyalty. Mini owners buy into the uniqueness of design, but are often won over by the driving experience over time.
Mini does what Mini does. Although it dabbles in pseudo-crossovers and convertibles, the entire design and engineering focus is applied to Mini.
The issue of sharing
VW's retro project had a different trajectory. During that angst-ridden pre-millennial era in which some (ultimately untenable) car-brand mergers occurred, Wolfsburg launched the New Beetle. However, from the outset, it was established on a compromise, one which it's never escaped.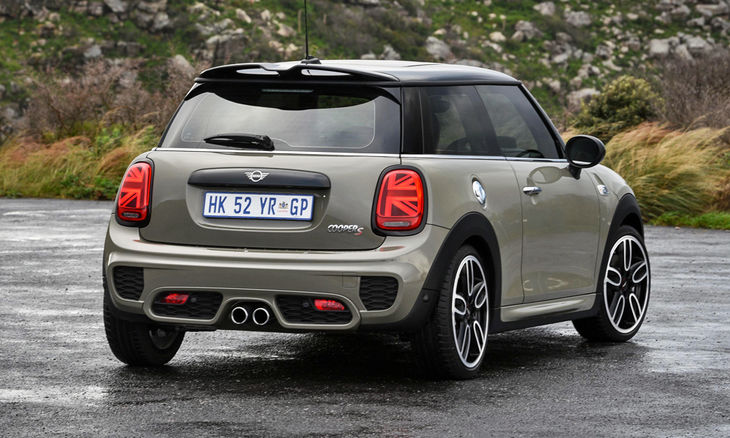 The latest version of the Mini throws back to its British roots with Union Jack-styled tail lights.
The styling might have had a likeness to the original air-cooled Beetle, but all the modern iterations have been based and built on a Golf compact hatchback platform, with inevitable compromises. Mini's modern configuration is no different from what it looked like as a technical drawing on Alec Issigonis's design board in the late 1950s. You can still buy a Mini with two-doors, a transverse 4-cylinder engine up front and relatively modest luggage bay. There has been no alteration in the design principles of Mini, the new one is merely built with the best contemporary components.
With new Beetle, the expectations and execution have varied, massively. The engine location switched ends and was no longer a flat-4 unit, which undid the packaging and available luggage space those original Beetles were celebrated for. Air-cooled Beetles might have been slow, but the genius behind them was having room for passengers and their luggage. On the Golf platform, with an in-line 4-cylinder engine up front, new Beetle has been at best an oddly configured coupe. And if you wanted a Golf-based coupe, VW's did a phenomenal one in the form of Scirocco.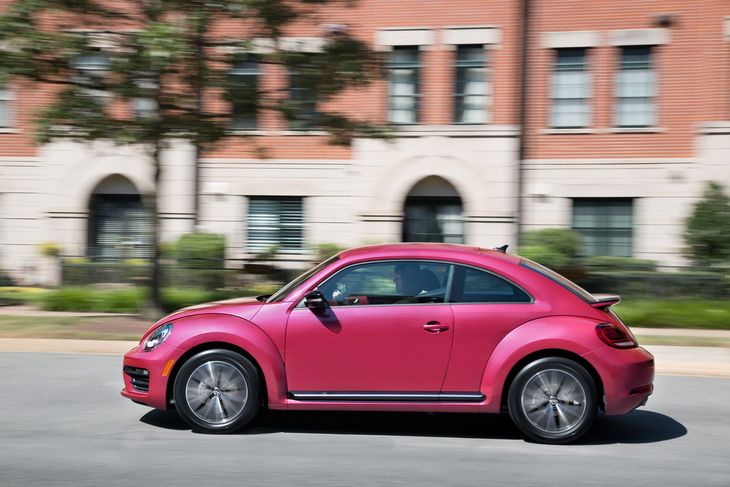 The Beetle runs on a Golf 7 chassis, but never delivered anything vastly different from a Golf or Scirocco.
The new Beetles had excellent components, in isolation, but the packaging never convincingly harmonised. Being sold in parallel to Scirocco didn't help, either. The Golf platforms, engines and engineering expertise that modern Beetles were evolved from set new industry standards, yet despite all of that it never charmed, nor sold, with the aplomb of Mini.
Retro Respect
An indication of just how badly Volkswagen's retro car project has gone awry is the fact that you can't even buy a new Beetle locally any longer, after the Wolfsburg brand's South African subsidiary quietly discontinued it earlier this year. In principle, a distinctively styled "Golf 7 coupe" appears to be an excellent idea, but the packaging issues always made Beetle annoyingly compromised to own, despite being rather satisfying to drive.
Contrast that with the status of Mini in Mzansi. BMW's British sub-brand now markets a portfolio of 6 models with more than 30 derivatives to choose from (from a value-orientated Mini One to some outrageous John Cooper Works hot hatches). Sure, if you park a 2018 Cooper next to an original one from the '60s, there's a substantial discrepancy in size, but the latter's wheelbase-to-track ratio remains biased to agility, instead of ride quality, with minimal rear overhang. And the engines are in the same place with both classic and contemporary Minis, as is the drive configuration, which is to the front wheels – with the exception of those pseudo gravel-friendly Countryman models.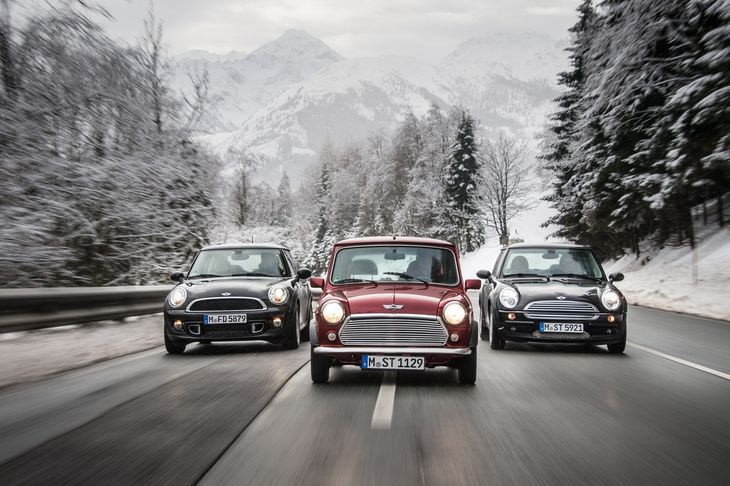 Moral of the story? Stick to your roots if you plan to go retro.
What could VW have done better with Beetle? The most obvious difference between the Mini and VW's attempt at retro design has been a dedicated platform. If VW managed to fit a flat-4 engine in the Beetle, it would have perhaps enabled better space utilisation. Although that engine didn't exist when new Beetle arrived in 1997, a smaller-capacity version of Porsche's 2.0-litre engine, with a shorter stroke, could have made a very driveable 1.6-litre flat-4 to counter the 1.5-litre Minis. A rumoured battery powered rebirth is Beetle's only possibility of continuation. As a product, Beetle was always undermined by the virtue of its platform siblings, Scirocco and Golf GTI, while Mini never really competed with BMW's 1 Series.
Although nothing significant happened as 1999 became 2000, the subconscious numerological influence was massive in terms of design. There was a monumental fear of the unknown, beyond 2000, forcing designers to look backwards. An inexplicable assumption was that from 1999 to 2000, customers would immediately incubate a design literacy and demands. Which, of course, they did not.
The few years before and immediately after the millennium delivered a slew of retro design inspired automobiles: BMW's Z8, Chrysler's PT Cruiser, Ford's Thunderbird, Plymouth's Prowler, the rebirth of Mini and VW's Beetle. Of those, only one managed to survive and thrive. And how? By remaining true to its first principles...
Related content
Design Sequels: 4 That Missed the Mark & 4 That Broke the Mould
8 Attainable Classics You Should Consider
Autonomous Cars: Why they aren't working
What has Happened to Honda in SA?
Searching for a used Mini?
Searching for a used Beetle?