With Mercedes-Benz offering both the A-Class Sedan and the CLA, is there actually any real difference between them? We compare the new models visually.
When Mercedes-Benz launched its new A-Class in hatchback guise, it was joined by the CLA, which was essentially the sedan version. The 2 cars share powertrains, cabin styles and features. Now for 2019, Merc has added the A-Class Sedan. The A-Class hatchback has been on the market for 12 months in SA and we do know that the A-Class Sedan is on its way, with pricing already secured. However, and this is where things get confusing, there's also the new Mercedes-Benz CLA coming to SA in 2019.
Mercedes-Benz claims the one is a compact sedan, while the Mercedes-Benz CLA is marketed as a 4-door coupe. While we have yet to drive either car, we do know that the new A-Class sedan and CLA 4-door coupe will be sharing engines and interiors. We have put them side by side, so you can see the visual differences.
Visual Comparison: Mercedes-Benz A-Class sedan vs Mercedes-Benz CLA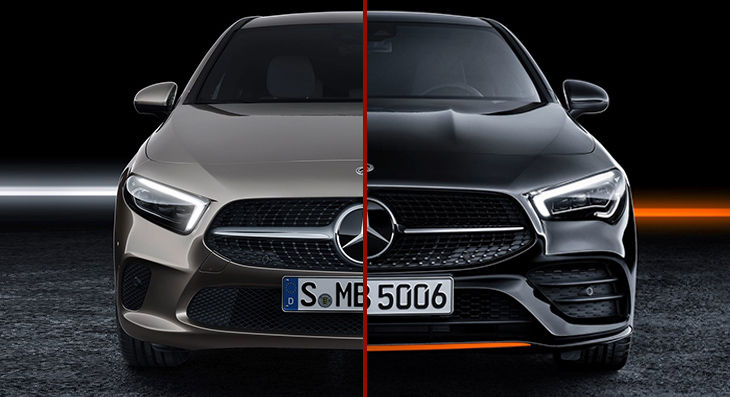 While we will admit that the CLA (right) is clad in Edition1 trim, there's no denying the CLA is the sportier of the two vehicles.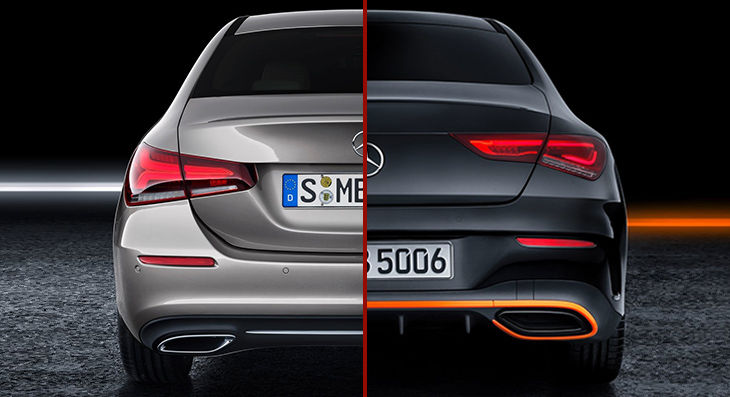 Given its 4-door coupe designation, the styling needs to be a little over the top and the CLA features a more pronounced rear.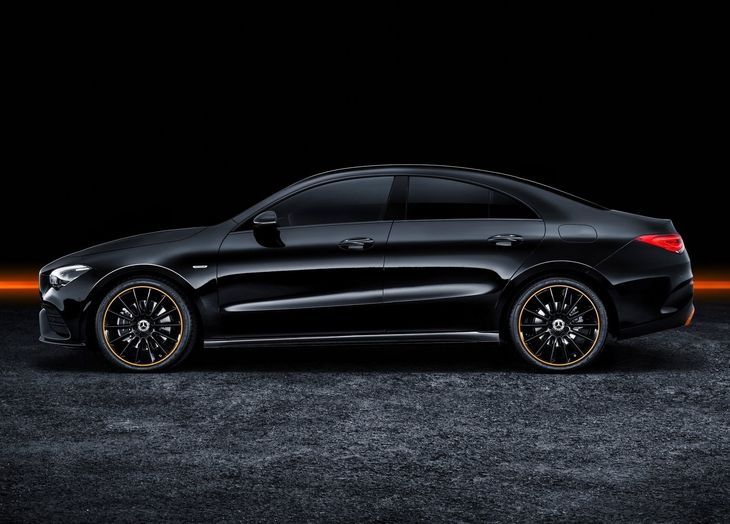 The side profile highlights the Mercedes-Benz CLA's 4-door designation best. With that sloping rear, expect rear headroom to be a little tight for taller folk.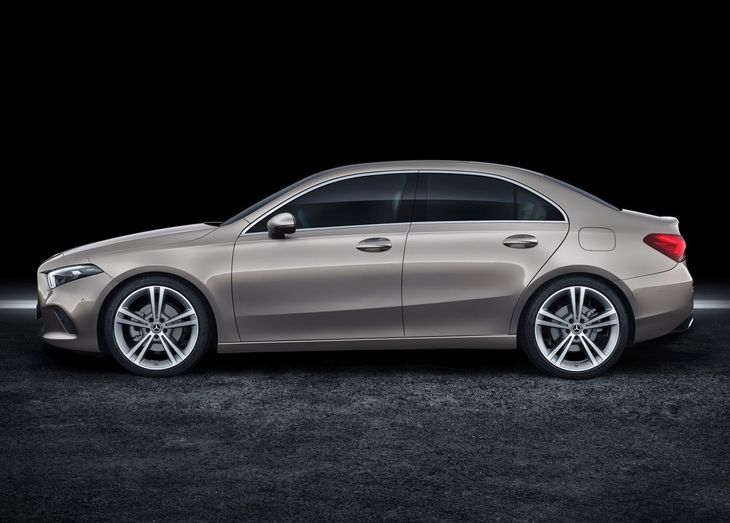 The Mercedes-Benz A-Class sedan has a more generic sedan design. It looks stubbier at the rear than the CLA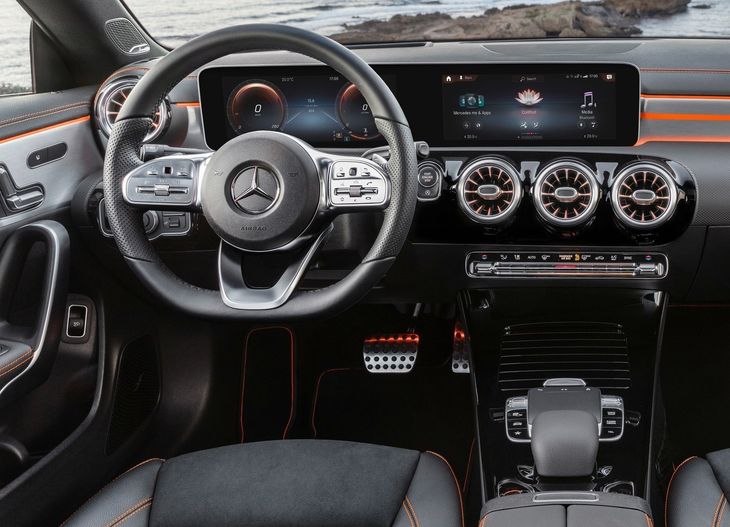 The CLA (above) and A-Class Sedan cabins are remarkably identical and it'll take some tiny changes in the form of trim and materials used to differentiate the two.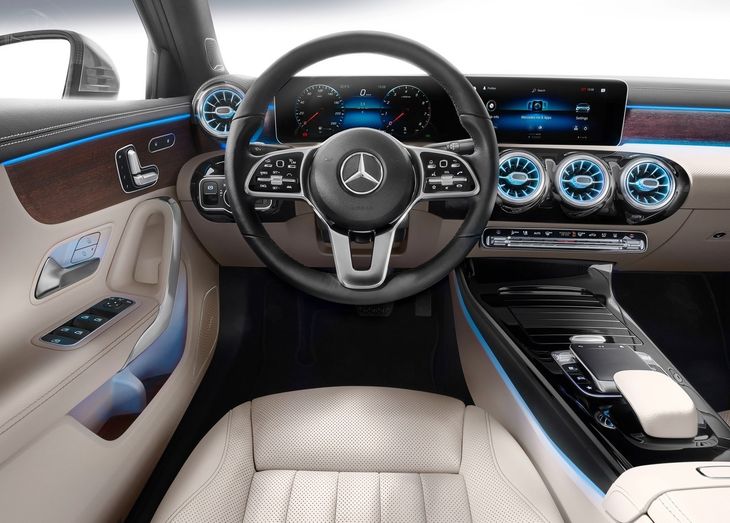 We think the A-Class Sedan will use more classic materials such as wood and leather, as opposed to the sportier aluminium and gloss plastics.
Further Reading
Want to buy a Mercedes-Benz A-Class? Browse new and used stock here.
Want to buy a Mercedes-Benz CLA? Browse new and used stock here.
Mercedes-Benz A-Class Sedan (2019) Prices Announced
Mercedes-Benz A-Class (2018) Specs & Price
Mercedes-Benz A200 AMG Line (2018) Review