Take a look at this Mercedes-Benz V-Class, surely the prettiest and most striking of its kind.
The Mercedes-Benz V-Class is not exactly a vehicle renowned for being modified, but this Black Crystal V-Class by Larte Design is seriously striking. Visually, it's really smart, with a two-tone paint finish.
There's also plenty of carbon fibre used too. The bodykit includes some LED lighting, Swarovski crystals, reworking grille, AMG-style quad exhausts, rear diffuser, side skirts and some stylish alloy wheels.
Annoyingly, there doesn't appear to be any changes to the cabin, but that's okay in our books as we feel the Mercedes-Benz V-Class is luxurious enough already.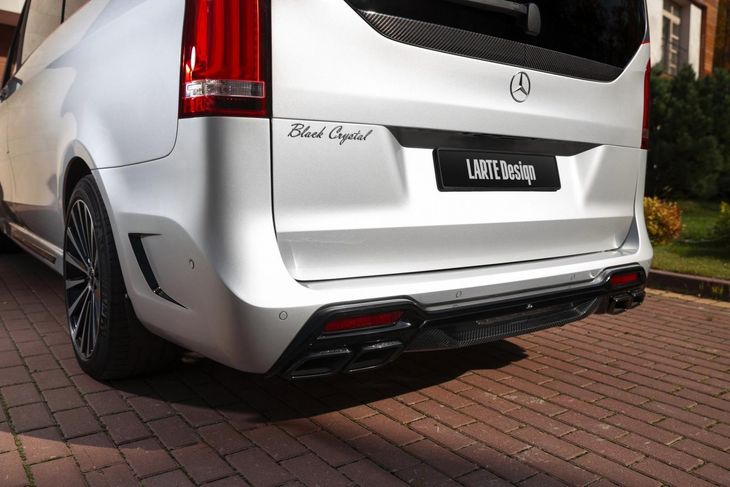 Further Reading
Mercedes-Benz V-Class (2019) Specs & Price
All-New Mercedes-Benz V250 Gets Brabus Treatment
Mercedes-Benz V-Class (2019) International Launch Review