Mercedes-Benz has ventured into electrifying a vehicle segment where Tesla has no product: vans.
The latest model release from Mercedes is called the EQV and it is a large, battery-powered van. Think of this as an electric V-Class and you'd be imagining an accurate interpretation of what Mercedes-Benz's product planners were attempting to achieve.
Although the EQV looks quite similar to any current V-Class in its proportions, this battery bus features a different grille and front fascia.
Inside the cabin switchgear, touch surfaces and seating arrangements are what you'd find in any V-Class, but it is under the EQV's floor where its differentiation is to be discovered.
Mercedes engineers have packaged the van with a 100 kWh battery pack, mounted in the van's floor, which drives an electric motor to peak at 150 kW. That power number compares favourably with the most potent turbodiesel V-Class variants.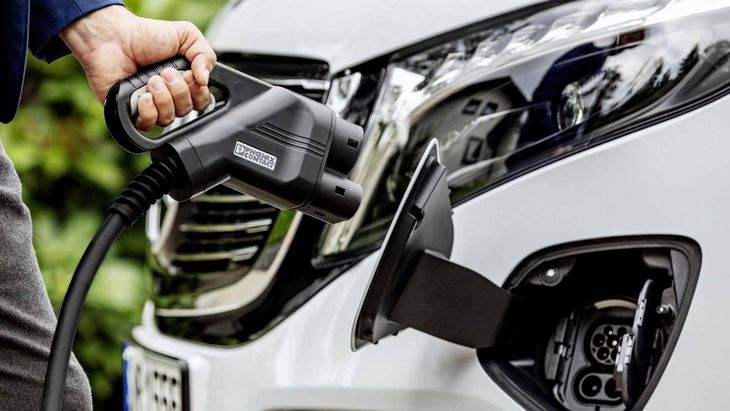 With 150 kW and 405 km of range, the electric van makes a lot of sense.
Top speed is limited to 160 kph (to conserve battery power) and Mercedes is promising a usable range of 405 km. Recharging is assisted with an 11 kW on-board charger unit, which enables this battery van to charge from 10- to 80% capacity in less than 45 min.
What is notable about this EQV, is that it drives the front wheels, unlike all other Mercedes-Benz vans, which are rear-wheel drive.
For a long vehicle, which will often be loaded with many passengers or luggage, front-wheel drive is generally seen as a less desirable configuration, due to the potential of wheel scrabble when climbing steep corners at speed, in the wet, such as a hotel driveway. Mercedes-Benz's engineers believe that they have managed to overcome any traction issues by meticulous calibrating the electric motor's power distribution and throttle response.
Mercedes has not confirmed a global delivery timetable for the EQV yet (August 2019).
Related content
Mercedes-Benz V-Class (2019) International Launch Review