Volvo's performance sub-brand, Polestar, has revealed its first all-electric volume model called the Polestar 2. Herewith the details…
We saw the Polestar 1 in the metal for the first time at the 2018 Geneva Motor Show and we were intrigued by this sexy hybrid coupe that offered 447 kW and 1 000 Nm developed by a 2.0-litre supercharged and turbocharged engine along with 2 electric motors over the rear axles
Now, however, Polestar has revealed the next step in its development as an electric performance brand with the introduction of Polestar 2, an all-electric fastback that will rival Tesla's Model 3.
In the case of Polestar 2, two electric motors and a 78 kWh battery develops a total system output of 300 kW and 660 Nm of torque and is said to sprint from zero to 100 kph in 5 seconds with an all-wheel-drive layout. Range is estimated at 443 km.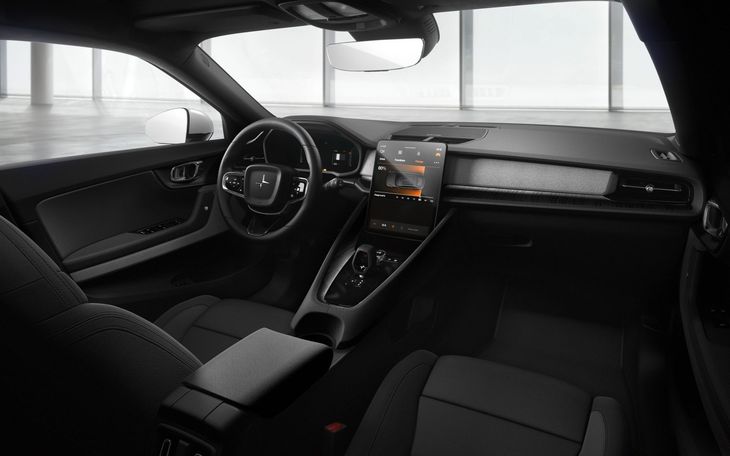 Polestar 2 features an environmentally-friendly cabin with a large 11-inch, Android-based infotainment system.
Polestar will set up strategic collaborations to give owners access to public charging networks using an in-car and mobile connected digital solution.
Key design details include Pixel LED headlights, frameless side mirrors, illuminated Polestar logo and interestingly, a standard vegan interior that makes use of 'progressive textiles'. A Performance Pack will also be offered which will enhance driving dynamics with Ohlins dampers, Brembo brakes, 20-inch forged wheels and subtle details such as gold seat belts, brake callipers and gold valve caps.
Also, the 11-inch infotainment system with voice control will be powered by Android, providing a basis for apps and vehicle functions to coexist. Users will be able to access Google Assistant, Google Maps and Google PlayStore5.
Production of Polestar 2 begins in 2020 in China and it will be produced for both left and right-hand drive markets worldwide. The Polestar 2 will be shown at the upcoming Geneva Motor Show in March 2019.
Initial markets for Polestar 2 include China, USA, Canada, Belgium, Germany, Netherlands, Norway, Sweden and the UK. Other markets are under consideration, so there is a chance that we might see the Polestar 2 in South Africa in the future.
Related Content
Polestar 1 Shows Off Electric Performance Future
Polestar 1 Testing in Arctic Circle [w/Video]
2018 Geneva Motor Show: Highlights