The Polestar 1 hybrid coupe is the first model to be developed by Volvo's new stand-alone performance brand and a short video has been released showing a Polestar 1 prototype testing in the Arctic Circle in northern Sweden in temperatures as low as -28 degrees Celsius.
We saw the Polestar 1 at the Geneva Motor Show earlier this year and it was a definite highlight. It looks stunning in the metal and it drew massive attention from the car-crazy crowds in Geneva.
A Polestar 1 prototype has undergone rigorous cold-weather testing in northern Sweden and according to Polestar, the feedback from engineers and test drivers has been "overwhelmingly positive".

The purpose of this cold weather test was to examine and fine-tune aspects such as suspension, driving dynamics, drivetrain, batteries, torque vectoring and chassis balance.
"Our test drivers have given us some enthusiastic feedback on the handling and dynamics especially. Besides being very happy with the balance of the chassis, they are particularly excited about the torque vectoring. We are now very confident about how this enhances the Polestar 1's cornering responsiveness and accuracy. This is a driver's car. We have now passed a major milestone in the development of the Polestar 1, and prototype testing continues throughout 2018" says Thomas Ingenlath, Chief Executive Officer at Polestar.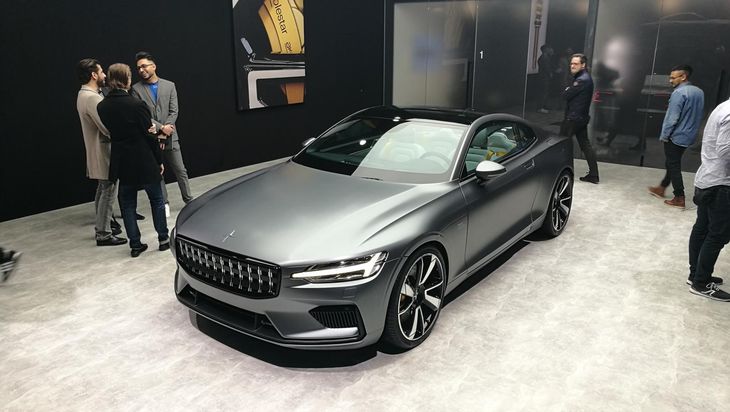 Production of the Polestar 1 will commence in 2019 at a newly built factory in Chengdu, China.
The Polestar hybrid coupe features a 2.0-litre supercharged and turbocharged engine along with 2 electric motors over the rear axle that combines to produce 447 kW and 1000 Nm of torque. Polestar 1 has a range of 150 km and all future Polestar vehicles will be all-electric.
China is a key market for Polestar and the Polestar 1 will be on display at the upcoming Beijing Motor Show which will serve as an introduction to the Chinese market. The performance hybrid coupe will be built in China at a new factory in Chengdu which is currently under construction with production expected to begin in 2019.
Related Content
2018 Geneva Motor Show: Highlights
Polestar 1 Shows Off Electric Performance Future