With the Land Cruiser 300 due to be unveiled later this year, Lexus is widely expected to replace its long-serving LX with a model based on Toyota's new flagship SUV in 2022. Moreover, a US-based Lexus exec suggests a 3-row luxury crossover – rumoured to be named the LQ – will be unveiled "relatively soon".
In today's tumultuous motor industry, it can be especially foolhardy to make generalisations, but here are 2 of the better ones: the lion's share of premium brands' profits come from sales of their biggest, fanciest models; and secondly, when Lexus displays a concept vehicle, it invariably previews the introduction of a similarly-packaged and -styled production model a year or 2 down the line.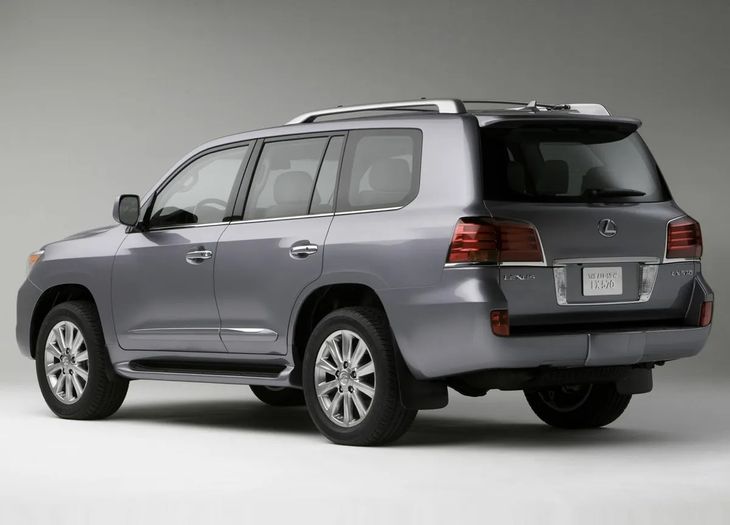 The current generation of the Lexus LX range was introduced in South Africa as long ago as February 2010.
When Lexus unveiled the LF-1 Limitless at the Detroit Show at the beginning of 2018, most believed the supposed 1st-class SUV concept car was setting the scene for a more progressively styled, technologically sophisticated 8-seater LX model. After all, the current model, which is a clone of the Land Cruiser 200, is nearing replacement as the world awaits the arrival of the 300 series in September.
Its ungainly styling and ageing underpinnings notwithstanding, the LX has, at times, been the best-selling model in Lexus SA's line-up and, given that the SUV's development and production tooling costs have long been amortised (and supposedly every possible component-sharing opportunity taken advantage of), Lexus and its dealers make a tidy profit on each and every LX unit they sell.

Lexus' Spindle Grille continues to dominate the frontal design of the LF1- Limitless Concept. The vented bonnet is a neat touch.
Speaking with Automotive News, the chairman of the Lexus National Dealer Advisory Council in North America, John Iacono, confirmed that the Japanese marque was working on several new models and that the SUVs that US dealers had been clamouring for had "gotten the thumbs up". He added that Lexus had recently shown a handful of upcoming models dealers were "very, very enthusiastic about."
Mazda power for next LX?
One could, therefore, assume that Lexus will follow up the long-serving LX with a new model based on the 2021 Land Cruiser 300 with its new TNGA-F ladder-frame chassis and powered by a range of turbodiesel, -petrol and hybrid powertrains. The most recent rumour suggests a 3.3-litre inline-6 turbodiesel (said to produce 210 kW/600 Nm in standard trim), which is currently being developed by Toyota's technology partner Mazda for the Hiroshima-based firm's large RWD-platform models (the next Mazda6 and CX-5), could be co-opted to replace the current Land Cruiser 200's 4.5-litre V8 turbodiesel...
Iacono did say one of the upcoming models would be a "hardcore off-roader; a niche, halo vehicle with a cool factor"... He could have been alluding to the new LX, but perhaps it might be more distinctive model than a rebadged and subtly restyled Land Cruiser 300. What he said next, however, suggested that the successor to the LX wouldn't remain the flagship SUV in the Lexus line-up in the long run.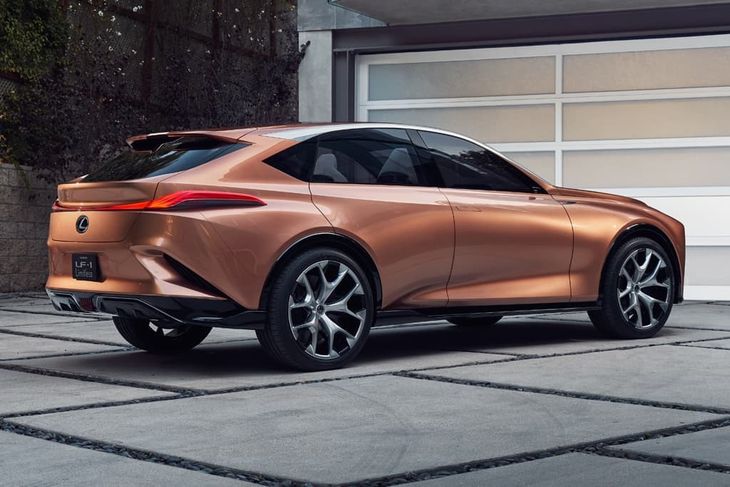 Is the LF-1 Limitless a precursor to the LQ premium large crossover/first-class SUV? It shuns the high roofline of contemporary SUVs.
Last year, Car and Driver reported that Lexus, which trademarked the LQ name with the US Patent and Trademark Office 2 years ago, would position the production version of the LF-1 Limitless if not directly above the LX, ahead of the long-wheelbase version of the RX, which is not offered in South Africa. Iacono told Automotive News a "three-row people mover" would be launched "relatively soon."
More of a powerful crossover
Lexus president Koji Sato is on record as saying that the market's obsession with SUVs would "continue for another 5 years or so, but after that… people will want something new". Perhaps the LQ will be a harbinger of that "something new" Sato San refers to… At the unveiling of the LF-1 Limitless in 2018, Kevin Hunter ­– the president of Calty Design Research (Toyota's North American design studio) – said: "This is our vision for a new kind of flagship that embraces crossover capability without giving up the performance and luxury delivered by today's top sedans".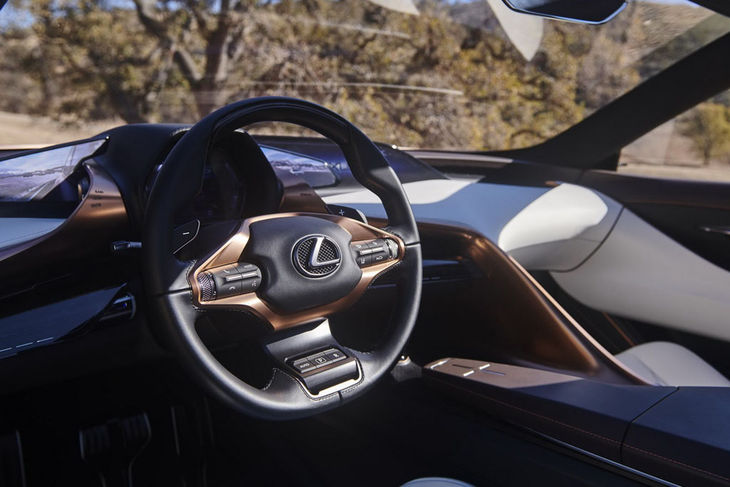 In keeping with the LF-1 Limitless' sporty packaging, the fascia is sweeping and driver's position low and engaging.
Until now, Lexus has turned down opportunities to produce performance SUVs – or coupé-styled large crossovers, for that matter – because it hasn't had the appropriate powertrains (or, to be fair, dynamic platforms) at its disposal to engineer models that would be competitive with the best products produced by European and American brands.
However, although the LQ is sure to borrow some styling cues from the head-turning LC coupe, it's likely to be produced on the same platform as the LS first-class sedan. Whereas the LX is a luxury 8-seater SUV with oodles of kerb appeal, it's a ladder-frame-based off-roader at its core. For a performance SUV/large luxury crossover, Lexus needs a more road-biased and tuneable platform.
By virtue of being based on the LS, the LQ large premium crossover, which is likely to carry over the lavishly appointed interior and 2+2 configuration of the LF-1 Limitless, will feature virtually all the onboard features and autonomous driving technology offered in the sedan, albeit packaged in a purposely sportier (and fashionable) coupe-inspired body shell.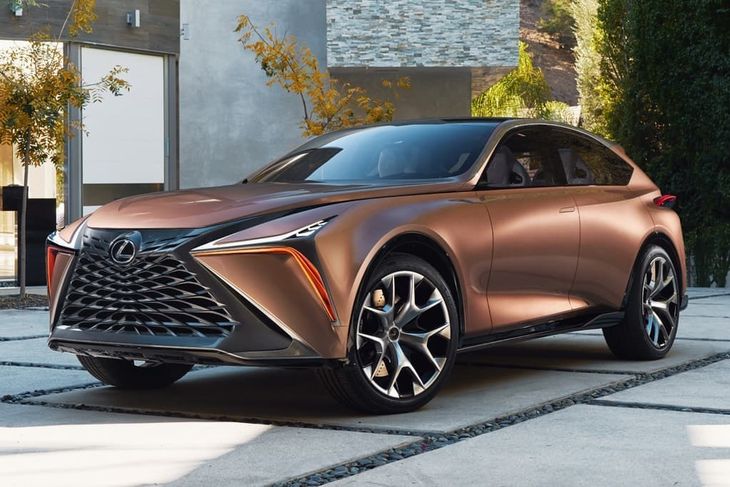 In which model will Lexus' upcoming 4.0-litre twin-turbo V8 appear after the LC? It seems well suited to a performance crossover.
That means this upcoming rival to the Audi Q8, Bentley Bentaya, BMW X7, Maserati Levante, Mercedes-Benz GLS, Porsche Cayenne Coupe and Range Rover etc. will have a 10-speed transmission mated with either a 310 kW 3.5-litre twin-turbo V6 or a 264 kW 3.5-litre V6-engined petrol-electric hybrid... or perhaps something much wilder!
Late last year, we reported that Lexus was planning to introduce a new twin-turbo petrol V8 motor in 2021, which we believe will debut in the flagship F derivative of the LC range (the LC-F?).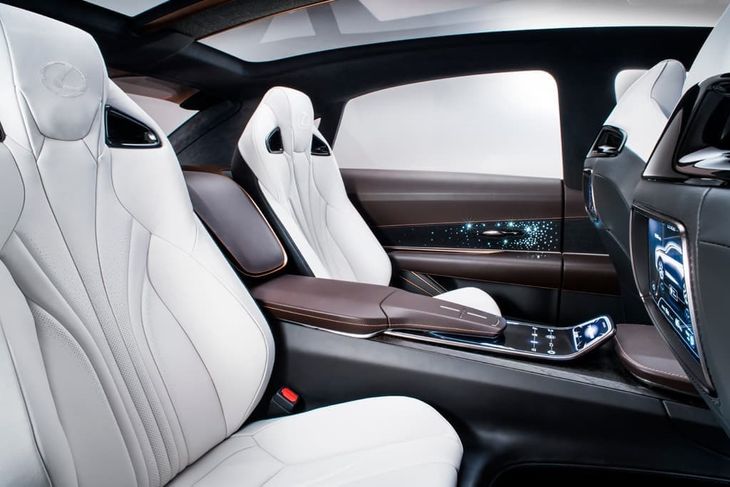 The 2+2 seating configuration of the LF-1 Limitless seems well suited to a first-class SUV/crossover and an X7/8 rival.
Car and Driver reported that the new twin-turbo V8, which most publications believe will have 4.0-litre capacity and produce a peak power output of 450 kW, probably won't feature in the LQ line-up from launch (around 2022/23), but it will ultimately power the flagship version of the upcoming range… Would that derivative be Lexus' first fully-fledged performance, umm, crossover?
Probably. Then again, there are also rumours that the upcoming LX will be fitted with that thumping twin-turbo V8 first... it may well beat its LQ sibling to the post!
Related content:
Comparison: Land Rover Defender vs Toyota Prado
Next-gen Toyota Land Cruiser Loses V8