Two decades ago, Lexus established the luxury crossover segment with the global debut of the RX 300 in Detroit. This week, also in Detroit, Lexus unveiled a flashy "flagship luxury crossover" concept called the LF-1 Limitless, which could well be the luxury marque's strongest hint at a new LX.
The current, third-generation LX is getting a bit long in the tooth now, having been around for almost a decade. So when Lexus says dreamy things such as "Like molten metal being forged into a fine Japanese sword, the lines of the Lexus LF‑1 Limitless concept have the potential to shape the future of a flagship luxury crossover for Lexus," we can't help but wonder if a new LX is in the works.
The LF-1 concept looks high-tech, sleek and sexy for the most part – it's an apt showcase of the latest design magic Lexus has been conjuring up – but the spindle grille and split rear spoiler are perhaps a little too provocative. It's slightly longer and wider than the LX, but sits significantly lower and has a slightly shorter wheelbase.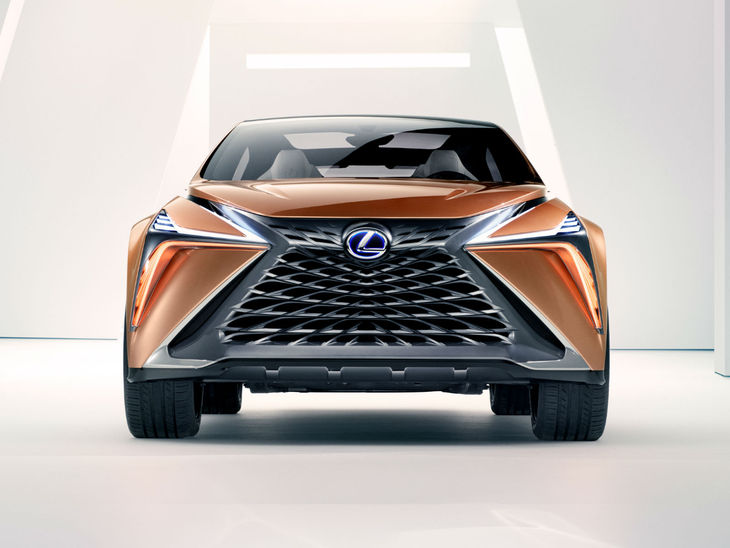 Could Lexus use such an elaborate version of its spindle grille on a production car?
Lexus says the 'Limitless' monicker pertains to the possibilities and potential that the car offers, such as the wide choice of power options that could possibly be utilised: fuel cell, hybrid, plug-in hybrid, petrol, or even all-electric. Lexus says that by around 2025, every Lexus model around the world will be available either as a dedicated electric model, or have an electric option.
The LF‑1's exaggerated dash-to-axle ratio gives it an athletic profile that evokes classic grand touring cars rather than an estate wagon. Combined with a cabin that sits deep within the rear-wheel drive chassis and aggressive 22‑inch wheels barely contained under bulging fenders, the LF‑1 has a powerful stance.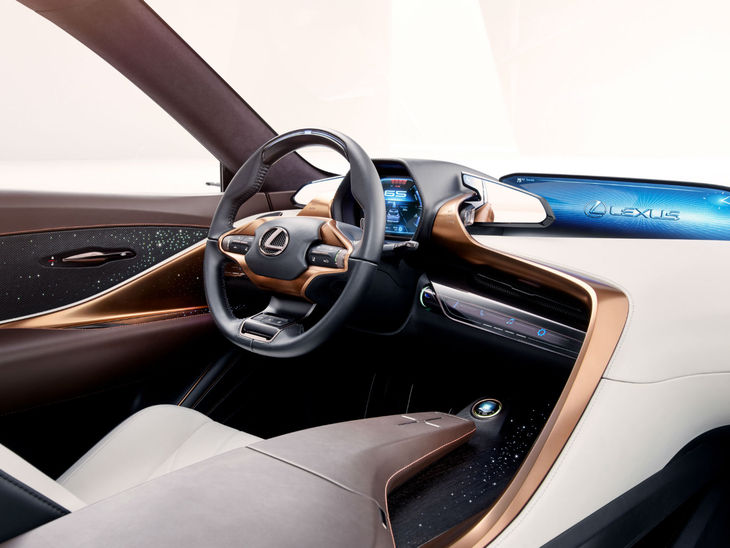 And expansive in-dash monitor could become a signature element of a production version of the LF-1 Limitless.
Inside the minimalist cabin, there is what Lexus terms a "four-dimensional navigation system", which builds on traditional systems by adding the element of time to the equation. It is intended to act as a concierge of sorts for the occupants by anticipating their needs based on progress, traffic and road conditions along the programmed trip, suggesting fuel stops, rest breaks and restaurants, even offering to make hotel reservations. Navigation and route information are displayed on the in-dash monitor, the rear seat entertainment screens, or wirelessly connected to passengers' tablets and smartphones.
Related content:
Lexus NX Updated in SA (2018) Specs & Price
Lexus RX L Coming to SA with 7 Seats
BMW X7 iPerformance Concept Revealed
SA's Unsung Off-Road Sales Hero
Interested in buying a Lexus?