The launch of the updated Kia Sportage took place in Cape Town this week, during which we took the Korean family car for a drive. There are key changes to the range and a few new parts to assess... Is the newcomer a better offering?
The Sportage has come a long way since its debut in the Nineties and it's hard to believe that the Sportage nameplate is now 25 years old. Nonetheless, the Sportage has proven its worth on the market and has accumulated more than 5 million sales worldwide across its 4 generations, making it the most successful model in Kia's history. The 3rd-generation Sportage was a raging sales success locally, but with the polarising styling of the 4th-gen version and a host of new rivals on the market, the Kia's latest family car has struggled to achieve the same levels of success.
Kia has now put the Sportage under the knife and implemented a number of changes in an effort to keep its product relevant in a highly competitive segment, where it does battle with heavyweights such as the Volkswagen Tiguan, Mazda CX-5, Toyota RAV4 and Hyundai Tucson.
Apart from visual updates to the exterior and interior design, the big news for the facelifted Sportage is that Kia has rationalised the lineup from 12 to 9 derivatives, doing away with 2 engines and 2 trim levels to simplify the range. Now, a total of 3 engines power the Sportage range (2 petrol and 1 diesel engine) and only 4 trim grades are on offer (Ignite, Ignite Plus, EX and EX Plus).

A new naturally-aspirated 1.6-litre petrol engine now serves as an entry point to the Sportage range and all (2.0-litre) turbodiesel derivatives are now equipped with Kia's new in-house-developed 8-speed automatic transmission. We were keen to see how they performed out on the road...
Take a look at Kia Sportage (2018) Specs & Pricing here
What's it like to drive?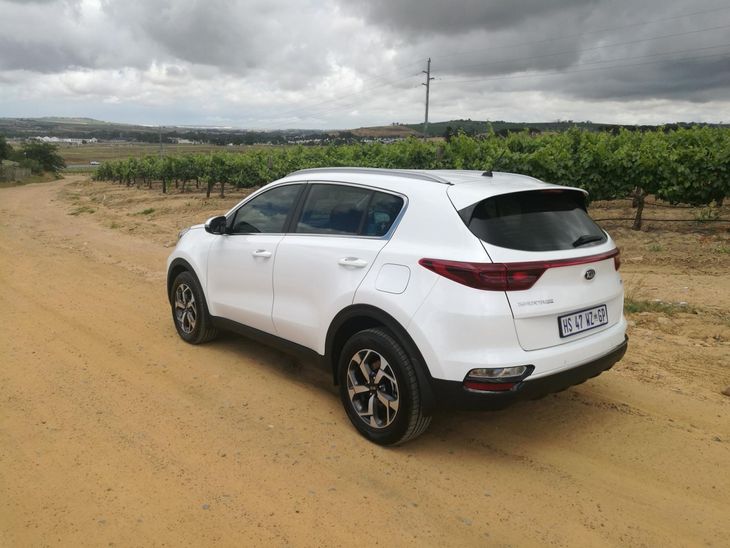 The 2.0-litre turbodiesel engine offers solid punch and the new 8-speed transmission is well-matched to this engine.
Our launch drive started behind the wheel of the turbodiesel-powered Sportage 2.0 CRDI Ignite Plus, which is equipped with the new 8-speed transmission and offers peak outputs of 131 kW and 400 Nm of torque.
We headed out on the N1 in the direction of Stellenbosch and this engine's strength soon came to the fore. With 400 Nm of torque, this powerplant performs well on the highway and has good pulling power for when you need to overtake. What's more, it cruises comfortably at the highway speed limit. We also found the engine to be well-matched with the new 8-speed auto' transmission, which appeared to be quite responsive and smooth.

The Sportage's steering is nicely weighted, which is complemented by a pleasantly comfortable, but nonetheless sure-footed, ride quality. We were also surprised to find that the newcomer seemed to cope reasonably well on the odd dirt road that we (unintentionally) traversed.
In terms of efficiency, the 2.0 CRDI Ignite Plus impressed by returning an indicated fuel consumption figure of 6.2 L/100 km at the end of our route, which was better than Kia's claimed figure of 7.3 L/100 km!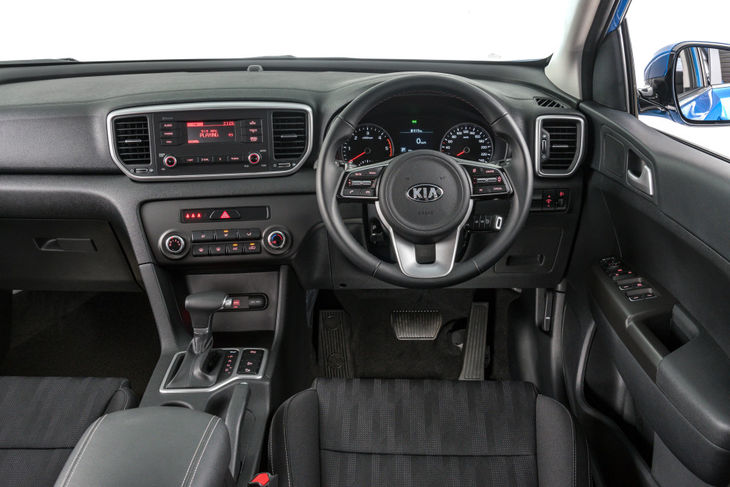 Ignite derivatives are fitted with a basic sound system (albeit with Bluetooth functionality), which may disappoint some buyers.
As for the interior, the changes are relatively minor and the Sportage now features a new steering wheel design and a redesigned fascia with new-look air vents. Disappointingly, Ignite derivatives are fitted with a basic radio system and although it offers Bluetooth functionality, we feel that Kia should have offered a touchscreen system instead to strengthen the overall value proposition. Nonetheless, perceived interior quality is good.
In terms of practicality, the load bay offers a decent 466 litres of luggage space, which increases substantially when you fold the 60:40 split rear seats flat. There's also ample legroom and headroom for rear passengers.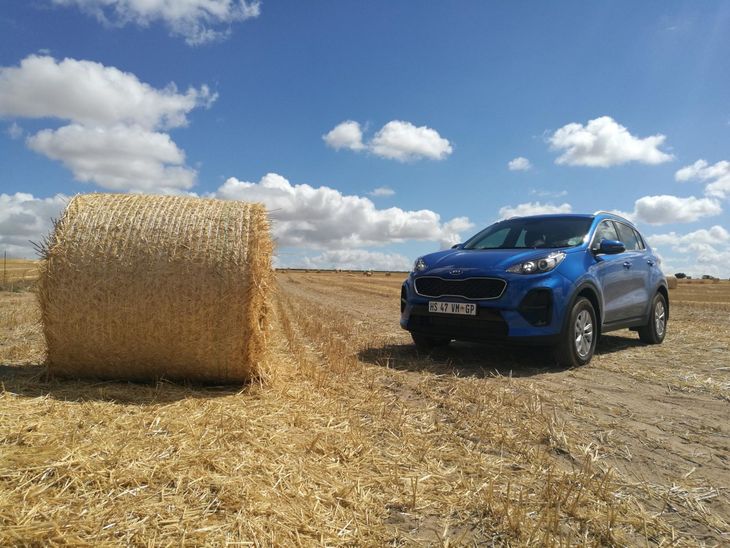 The new entry-level Sportage represents good value at its price point but its engine performance has its limitations.
After lunch, we were keen to sample the new entry-level Sportage 1.6 GDI Ignite derivative, which is offered with a 6-speed automatic transmission exclusively. This new petrol engine offers 97 kW and 161 Nm of torque.
While its performance is acceptable under normal, relaxed driving conditions, the 1.6 GDI Ignite is not nearly as punchy as its brethren. Under harder acceleration, the engine whines at 6 000 rpm and its acceleration is, let's say, gradual. You will have to plan your overtakes carefully.
This derivative will work best in a city environment and on the school run where performance demands are well within the bounds of what the Kia is capable of delivering. We also suspect that this engine will struggle more at altitude and when the Ignite is fully laden with passengers and luggage.

In terms of fuel consumption, this engine returned figures in the mid-8's (during the launch), but Kia has not released an official fuel consumption figure for this engine derivative as yet.
Final thoughts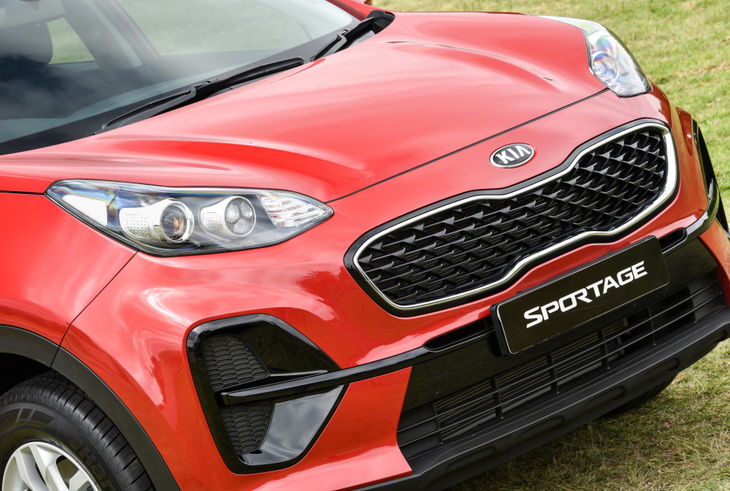 We were pleased with the overall performance of the Sportage. The 2.0-litre turbodiesel engine is a peach, especially in combination with the new 8-speed automatic transmission; it strikes an attractive balance between performance and economy. The new entry-level 1.6-litre petrol offering will serve customers looking for a basic, spacious family vehicle at an attractive price point, but overall performance, although adequate, is not nearly as enticing. We do, however, think that Kia could have infused more value into the lower-spec Ignite derivatives by offering a touchscreen infotainment system (which is offered in EX grade) instead of the rudimentary radio system, which is a bit of a letdown both visually and in terms of functionality.
Kia wants to generate more sales in the lower end of the Sportage range, but by offering less in-car tech to match its price point, potential buyers may not be entirely convinced. Nonetheless, the newcomer looks good, is fun to drive and remains a competent, practical choice in its segment.
We will have the facelifted Kia Sportage on test in the near future, so look out for our thorough evaluation coming your way soon.
Buy a new or used Kia Sportage on Cars.co.za
Kia Sportage – prices in SA
Sportage 1.6L GDI IGNITE 2WD Auto - R379 995
Sportage 2.0L IGNITE PLUS 2WD - R389 995
Sportage 2.0L IGNITE PLUS 2WD Auto - R403 995
Sportage 2.0L Diesel IGNITE PLUS 2WD Auto - R453 995
Sportage 2.0L EX 2WD Auto - R459 995
Sportage 2.0L EX PLUS 2WD Auto - R499 995
Sportage 2.0L Diesel EX 2WD Auto - R509 995
Sportage 2.0L Diesel EX AWD Auto - R536 995
Sportage 2.0L Diesel EX PLUS 2WD Auto - R549 995
The Kia Sportage is sold with a 5-year/unlimited km warranty, 5-year/90 000 km service plan and 5-year/unlimited km Roadside Assistance.
Related Content
Facelifted Kia Sportage (2018) Specs & Price
Kia Sportage 2.0 EX Plus Auto (2017) Video Review
Kia Sportage 2.0 CRDi SX AWD (2016) Quick Review
Kia Stinger Review - Sideways in Kia's rear-wheel-drive Saloon
2018/19 Cars.co.za Consumer Awards – powered by WesBank; Finalists