The new 2017 Volkswagen Golf R has arrived on our shores and it's a challenge to spot the differences between this new one and the outgoing version. Therefore, we have compiled a list of the contrasts between the Volkswagen Golf R version 7.0... and version 7.5.
Appearance

New Volkswagen Golf R (v7.5)
The design differences between the Volkswagen Golf R 7.0 and Golf R 7.5 are minimal, but, as you can see, there are distinct changes at the front. The headlights have been redesigned, there are new alloy-wheel designs and the exhausts have been slightly repositioned.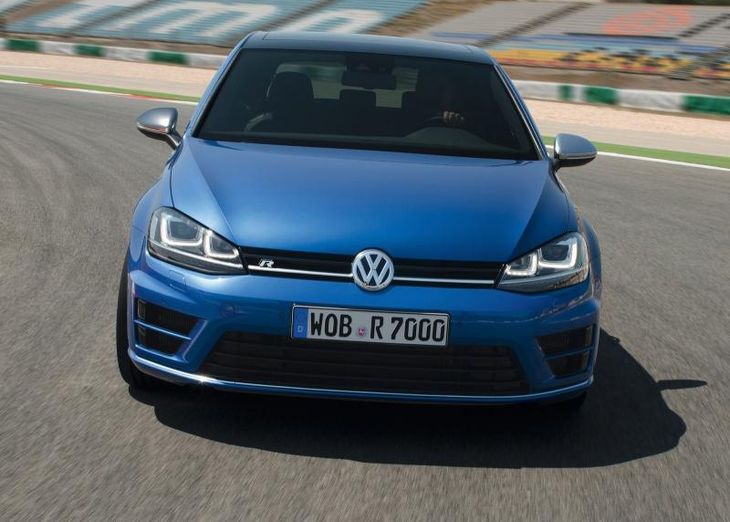 Previous Volkswagen Golf R (v7.0)
Powertrains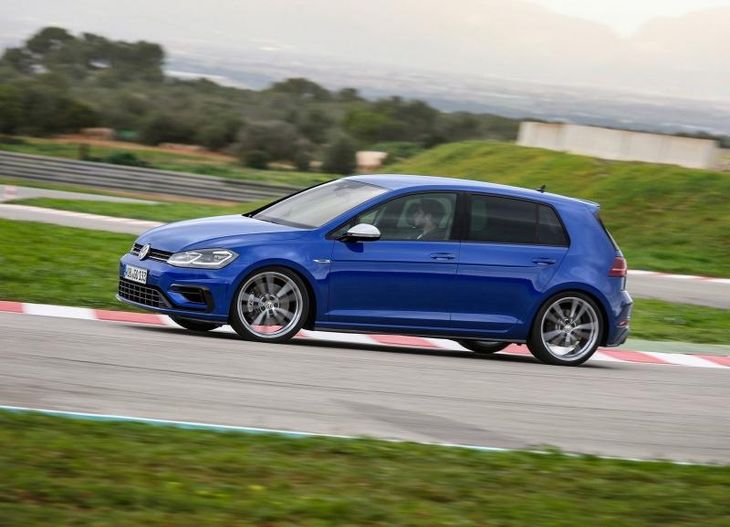 New Volkswagen Golf R 7.5: 213 kW and 380 Nm.
The new Volkswagen Golf R features an updated powertrain. The 2.0-litre 4-cylinder turbocharged motor now produces 213 kW and 380 Nm, with power going to all four wheels via an all-new fast-shifting 7-speed dual clutch transmission. With launch control activated, it'll blitz from 0 to 100 kph in a claimed 4.6 seconds. In comparison, the outgoing model could only muster 206 kW and 380 Nm. It had a 6-speed dual clutch transmission and could reportedly "only" manage the 0-100 kph sprint in a whisker over 5 seconds.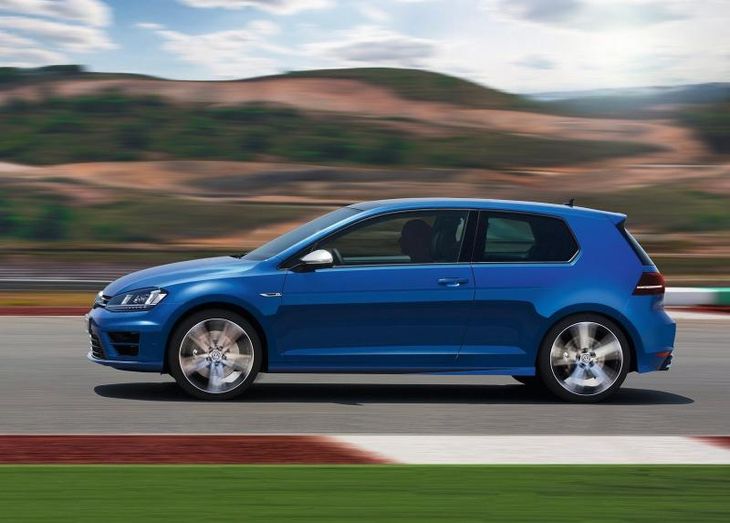 Previous Volkswagen Golf R 7.0: 206 kW and 380 Nm. Note: two-door model pictured and was not on sale in SA.
Interior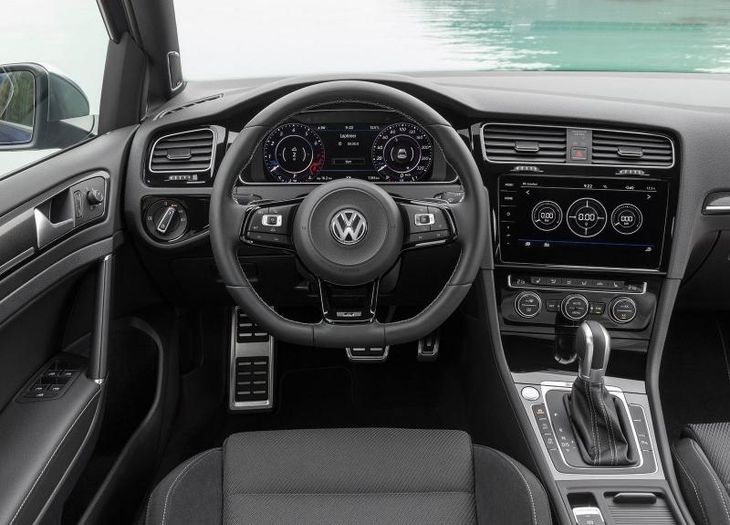 New Volkswagen Golf R 7.5: The cabin's big change is the Active Info Display digital dashboard, which is standard.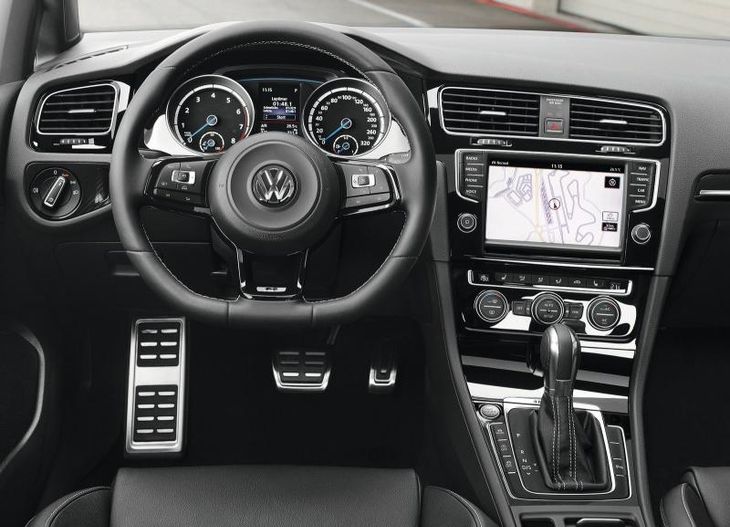 Previous Volkswagen Golf R 7.0: The dashboard of this vehicle only had dual analogue instrument dials.
Connectivity and technology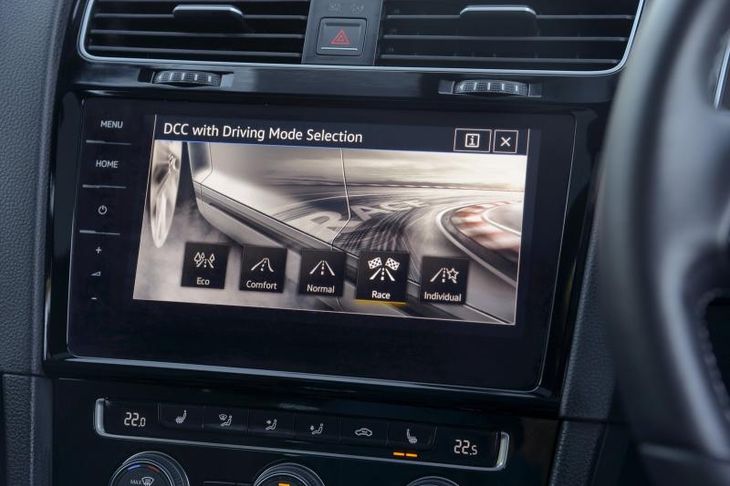 New Volkswagen Golf R 7.5: This 9.5-inch touchscreen boasts some excellent graphics, intuitive menus and the unit fits beautifully into the fascia.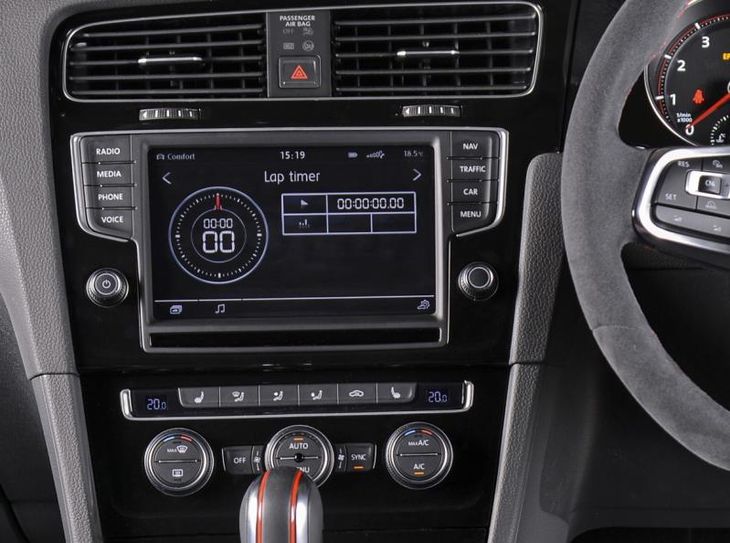 Previous Volkswagen Golf R 7.0: This infotainment screen was crisp and easy to use, but its easily beaten by the newer system.
Summary
The majority of social media reactions to the latest Volkswagen Golf R suggest many users were left frustrated by the lack of major visual differences between the Golf R 7.0 and 7.5. To be fair, however, the majority of the changes have occurred in the newcomer's cabin and under its sheet metal. The 7.5's higher engine outputs and new (7-speed) dual clutch transmission ensure that the new car will be faster than its predecessor... and that, for throngs of Golf R aficionados, should be more than enough to get excited about!
Further reading:
Volkswagen Golf R + GTD (2017) Launch Review
Volkswagen Golf GTD & R (2017) Specs & Price
Volkswagen Golf GTI (2017) Video Review
Rendering: VW Golf 8 & GTI coming in 2019
Is the VW Golf segment dying?

VW Golf 7 specs and prices (2017) in South Africa

5 cool facts about the VW Golf GTI
Want to buy a Volkswagen Golf?