Although the Golf 7 has only recently been facelifted and very much remains the most popular C-segment hatchback around, work is progressing swiftly on its replacement. Here's what we know thus far.
The eight-generation Volkswagen Golf will be unveiled in 2019 before going on sale worldwide (including South Africa) in 2020, with hot GTI versions following soon after. According to VW insiders, the Golf will remain its most important product, at least for another generation, as the German marque develops and rolls out its entire new series of I.D. electric vehicles.
Lighter, more practical and more efficient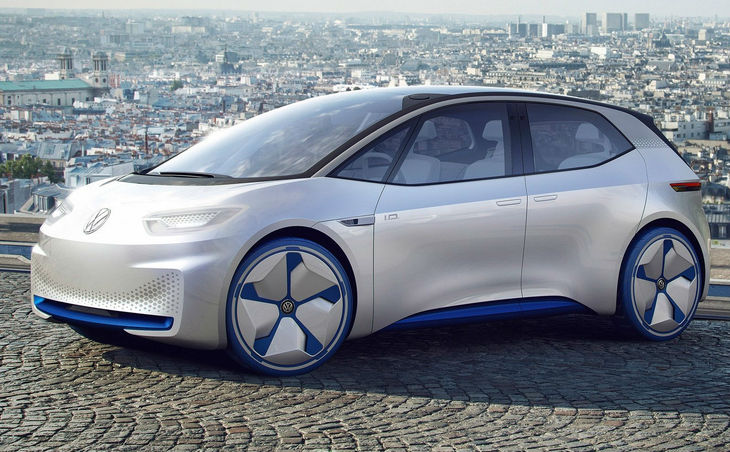 VW's new I.D. range of electric vehicles will not share a platform with the Golf 8.
While Volkswagen has recovered well from the Diesel Gate scandal, the impact on product development has not been limited to the heightened importance attached to bringing electric vehicles to market. The Golf Mk8 line-up will be affected by the scandal, too, with especially more focus likely to be placed on the petrol engine and hybrid derivatives.
Volkswagen will be introducing a sophisticated 48V electrical system on Golf 8, which allows for the fitment of a wide range of efficiency measures. Indeed, efficiency is a strong focus overall, with a weight saving of up to 70 kg suggested on some models. Golf 8 will use an evolution of the acclaimed MQB platform that has given current VW products such excellent ride/handling characteristics. The new electric vehicle line-up will get its own platform, dubbed MEB.
Sharper design, more tech


Cabin will feature even more top-end materials and tech integration.
In terms of design, expect the Golf to follow in the wheeltracks of the highly-acclaimed Tiguan and next-generation Polo, by being slightly wider and lower, with more chiselled, angular looks. Volkswagen's new design boss, Michael Mauer, is ex-Porsche, and knows a thing or two about evolving the looks of an icon carefully, but remaining relevant. Our artist's impression (main image) includes some of the latest information coming out of Germany.
Inside, Golf is likely to step completely into the premium leagues. In recent years the C-segment hatchback (including the Golf) has started to shed market share because car buyers want either premium badges or compact crossovers. Insiders say Golf 8 will feature authentic materials and a focus on technology, such as gesture control and an updated version of the marque's smart TFT dash display. A number of autonomous-driving features are likely to feature, too, including traffic-jam assist.
The likely engine line-up
At the moment reports indicate a comprehensive model line-up consisting of turbodiesels, turbopetrols and hybrids. On the controversial turbodiesel side, a new modular 1.5-litre powerplant will be offered in various states of tune, while the 2.0-litre TDI seemingly remains part of the plan, too. As far as the petrol line-up goes, both 1.0- and 1.5-litre TSI units will be offered, again with varying outputs. It has, however, also been reported that Volkswagen is looking at reducing complexity in the model line-up, so don't expect the same extensive product range (at least in Europe), as is currently the case.
2020 Golf 8 GTI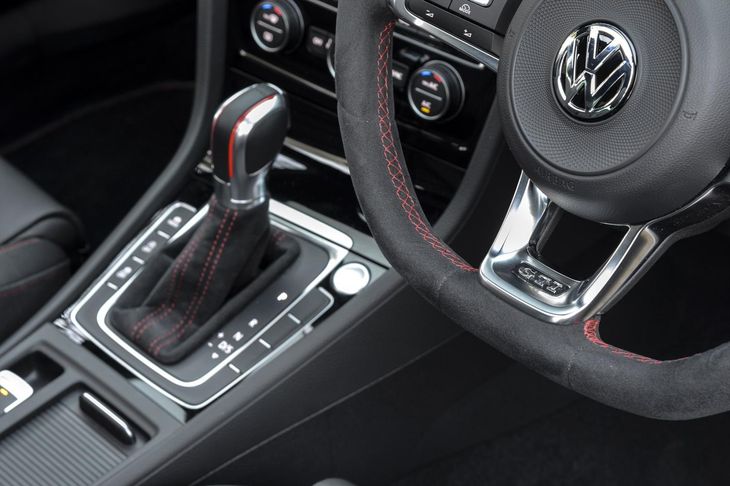 No 10-speed DSG for Golf 8 GTI. A 7-speed dual-clutch 'box will likely continue but an overboost function is on the cards.
Given the big contribution to overall Golf sales made by the GTI derivative, this iconic car seems to be evolving into a type of "sub-brand" of its own. Already there is talk of 3 derivatives being on the cards – a standard GTI, a Performance Pack and Clubsport. The target power output for the "base" GTI is said to be the recent Clubsport's 195 kW. It is rumoured that an overboost function provided by an electric motor mounted in the front section of the transmission is a possibility, effectively turning the next Golf GTI into a mild hybrid. The "flagship" Golf 8 GTI Clubsport could pack as much as 240 kW from its 2.0-litre turbopetrol.
With Volkswagen having recently announced that its 10-speed dual-clutch transmission project has been cancelled (but the data saved...), it is likely that the Golf GTI will continue to use an updated 7-speed DSG 'box. A 6-speed manual will remain available for purists.
And what about Golf 8 R?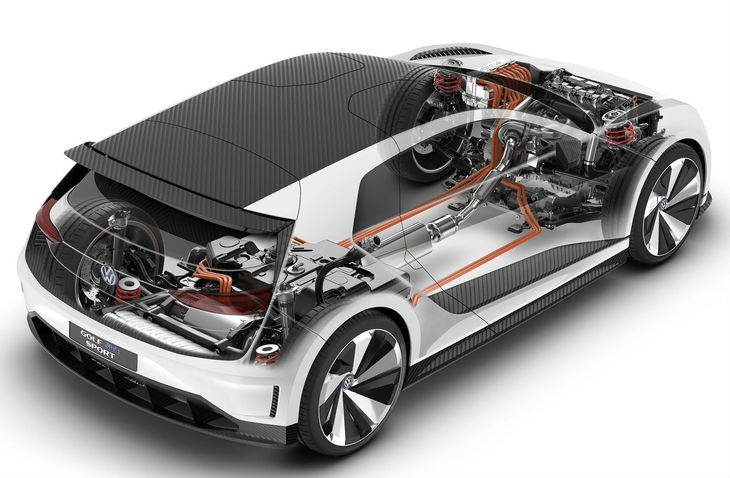 Could the Golf GTE Sport concept's drivetrain be destined for the high-performance Golf R? It's a tantalising possibility...
With a big jump in power very likely for the Golf 8 GTI, the pricier Golf R will have to be something really special. At present it looks set to get either a 300 kW 2.0-litre turbopetrol, or a 3.0-litre VR6 engine with anything up to 370 kW! A third rumour suggests something very different, however – a plug-in hybrid set-up using a powerful turbopetrol mated with two rear-mounted electric motors. This setup was previewed on the Golf GTE Sport concept, shown above, and should also deliver around 300 kW. The hot tip, however, is for the Golf R to stick to the 2.0-litre motor.
You may also be interested in;
Is the VW Golf segment dying?
VW Golf 7 specs and prices (2017) in South Africa
5 cool facts about the VW Golf GTI
VW Golf 1.0 Trendline Launch Review
2018 Volkswagen Polo spy images
Interested in buying a new / used VW Golf?