In June 2017, Tesla was named the 4th-most valuable car company in the world, ahead of BMW. Is the California-based automaker/energy storage company/solar panel manufacturer, led by arguably the most charismatic CEO in the motor industry, really superior to the Bavarian firm?
If you were going to invest your own money in a car company, chances are, it would be BMW, a company synonymous with impeccable engineering, tremendous brand equity and an array of desirable products serving all those trendline customer demands. BMW is a most remarkable entity: a car company that combines marketing genius with obsessive engineering.
BMW has also forged ahead with its own electric car (EV) brand. Both i3 and i8 have proven to be successes, with i3 delivering zero emissions mobility for drivers seeking a clever urban motoring solution and i8, the traditional, immersive, supercar experience. Strangely, despite its portfolio of in-demand products and successful differentiation into EVs, a rival car company – which manages to sell only 3% of BMW's total sales – is now calculated to be more valuable.
Making money without making money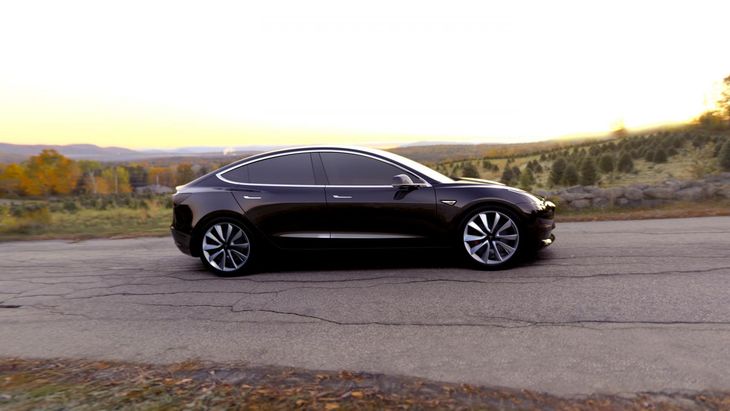 The highly-anticipated Tesla Model 3 will go into full production soon and is expected in SA in 2018 or 2019.
That upstart rival is, of course, Tesla, founded by former Pretoria Boys high school pupil and global technology disrupter-in-chief, Elon Musk. Despite manufacturing issues delaying the launch of its Tesla 3 and a reported driver fatality caused by a malfunction of the brand's autopilot feature, Tesla has converted anticipation into money, with a share price which has ballooned by 1 200% in 5 years. Comparatively, an investment in BMW, an established business profiting from an avalanche of juicy-profit-margin SUVs and crossovers, only grew by 54%. BMW also pays a 4% dividend, while Tesla is wolfing down investor capital to fund its expansion projects into the home electrification and power supply markets.
The current market worth of Tesla is a whisper more than BMW's $61.3bn, at $85 a share. A crucial difference between these two, beyond the huge discrepancy in sales volumes, is that BMW reported a profit of $7.7bn last year, while Tesla recorded a loss of $725m. How does that work? Elon Musk's cult of personality has imbued Tesla with near-mythical status as the "only" car company with a sustainable business model for the 21st century. Investors. Analysts. Rivals. Government. They are all in awe of anything Musk says or Tesla does, which reflects in its astronomically overvalued share price.
Musk's true genius with Tesla has not been in its formation as an EV car company. His masterstroke has been positioning it to operate within the channels of enormously generous government incentives, totalling $2,3bn. Plainly, Elon Musk is making American citizens pay for Tesla's R&D and production ramp-up, reducing the company's risk to virtually zero. If BMW had access to anywhere near the incentives that Tesla currently has, there'd probably be a range of i-cars numbered from 1-to-20.
In certain US states, which total most of Tesla's market, you're eligible for a tidy $10 000 back on every Tesla bought. That's a great purchasing incentive. It's also one that the US government is now recognising as ridiculous because most Teslas are bought by very wealthy customers – the calibre of people hardly in need of a rebate. The 115 000 people who have paid deposits for the Tesla 3, which is due for delivery this year, might find themselves without the benefit of these rebates, as American tax authorities will only allow the credits to function for the first 200 000 units of any EV built by a manufacturer, per battery size.
This alludes to the troubling issue with both Tesla's business model and market valuation. It fails to make money despite selling expensive cars (both current models are $100 000-plus cars) and has most of its risk and start-up capital provided by the American government. How is it possibly going to make money with the Tesla 3, which it promises will cost half of the current Teslas, and be without the benefit of tax rebates?
Whose batteries are they?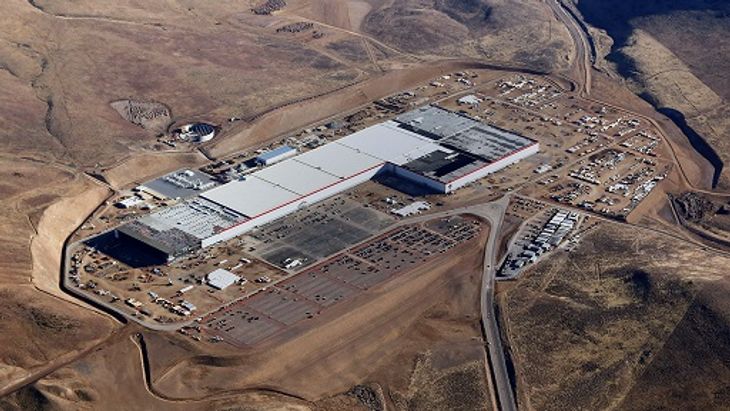 The Nevada Gigafactory 1 will supply lithium-ion batteries for the production of the upcoming Tesla Model 3 and other products.
Tesla's battery technology is also a joint venture, with Panasonic. Ordinarily, a company being valued at Tesla's current levels, without any profits, would be considered to have proprietary technology – enabling extraordinary future profits. Curiously, Tesla's batteries are lithium-ion, like many other EVs, and it has been Panasonic's huge investment – not Tesla's – in the first Gigafactory, that Musk hopes will help contain costs for the Model 3. There's also the small matter of Tesla owing Panasonic $1.7bn for tooling and various infrastructure bits the Japanese company provided for the Nevada Gigafactory.
Musk has defended Tesla's government incentives by saying they accelerate the car-buying public into a post-oil future they desperately want to enter. But why should one company be assisted so handsomely in the development of its products, to make that future a reality? Perhaps more pointedly, why should middle-income American taxpayers, be subsiding the narcissistic hashtag factor of wealthy Californians with their Teslas? Government incentives are great for those who benefit from them. But they're not a forever strategy. Especially not with Mr Trump as president.
The true champion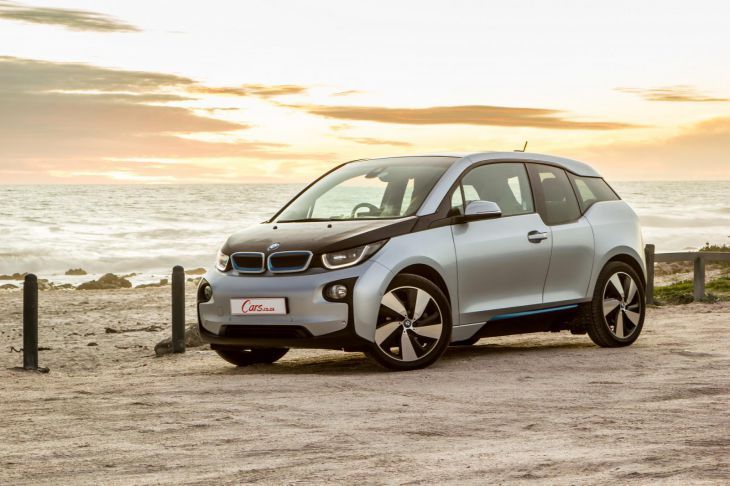 BMW's i3 proves that the Munich-based firm has a strong future in electric mobility.
Despite the South African context pun, Tesla has the Midas touch in everything it does, shielded from risk by US government incentives and seen as a darling investment destination for high-earning millennials keen to champion its zero-emissions cars – and recognising much of what they'd dream to be in the company CEO, Musk. Some of the disruption Musk has wrought in the automotive space will unlock value. This is a man, it is worth remembering, who spent his first multi-millionaire profits on a McLaren F1 back in 1999. A principled car bloke.
Would BMW have delivered its i-cars if Tesla had not built the Roadster, followed by the Model S and promises of world domination? Perhaps not. But they have. And without fanfare or a celebrity CEO. BMW is furiously courting researchers and committing engineers to make lithium-air batteries – the true future energy density breakthrough – work in their cars by the next decade.
The most pronounced issue for Tesla, as a mobility company, is that it's awfully bad at building enough automobiles. With a Gigafactory in Nevada, it will have the capacity to deliver an immense inventory of batteries, but it has consistently under delivered in its production promises when assembled cars are required. Industry incidents and industrial engineering issues at its Fremont facility, where all Teslas are built, are above industry average.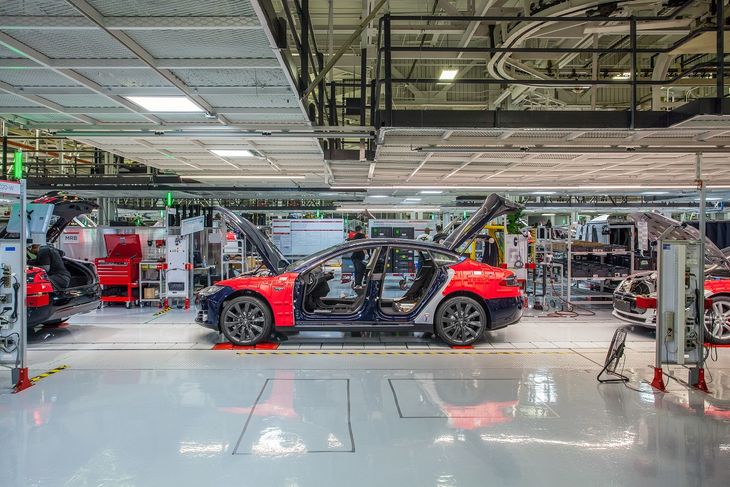 Tesla's vehicle production and sales numbers can't match BMW, yet Tesla's market worth is significantly higher.
You'd have to be awfully ignorant of its history, and the ability of Germany engineers and component manufacturers, to think that BMW could not do what Tesla can by producing a range of EVs. Ironically, BMW already does. BMW's i3 and i8 also have sophisticated carbon-fibre structures, while Tesla is reverting to traditional steel construction for its Model 3, it's not even attempting aluminium! Hardly the mechanical platform engineering of the future…
BMW builds more than 2 million cars each year and builds them impeccably well. Tesla struggles to make 80 000. Which do you think is easier to do: build more cars for the batteries you have, or build more batteries to go into the cars you are producing? Exactly. That's why the BMW's market valuation is real value and Tesla's is, well, a fair bit of speculation.
Related content:
Pilot Production for Tesla Model 3 Starts Soon
First Drive: Tesla Model S 90 (2016)
Opinion: Ferrari & Tesla, which will survive the future?
Update: Tesla to Prove Autonomous Tech with Long Distance Journey (Video)
Self-Driving Cars: BMW Puts the Record Straight