In terms of the development of electric and/or hybrid vehicles, the respective chiefs of Ferrari and Tesla hold very traditionalist and futurist views on the future of the automotive market. Will the proliferation of EVs depend solely on market forces, or will the persistence of forward-thinking manufacturers ultimately pay off?
An all-electric Ferrari is an "obscene" concept
Four years ago Luca di Montezemolo, then president and CEO of Ferrari, said, "We will never manufacture an electric car as long as I am chairman." This raised eyebrows. How can an automotive company survive if not focused on alternative, future tech? Especially considering that numerous manufacturers (such as Nissan, BMW, GM and VW) have invested billions into EV development, at the time of his statement, the Audi R18 e-tron was cleaning up at Le Mans and the BMW i8 and Porsche 918 Spyder were being launched.
The company has since introduced a hybrid LaFerrari (albeit using a KERS system similar to those in Formula 1) and di Montezemolo is no longer boss at Modena. But, the winds of change have not yet blown.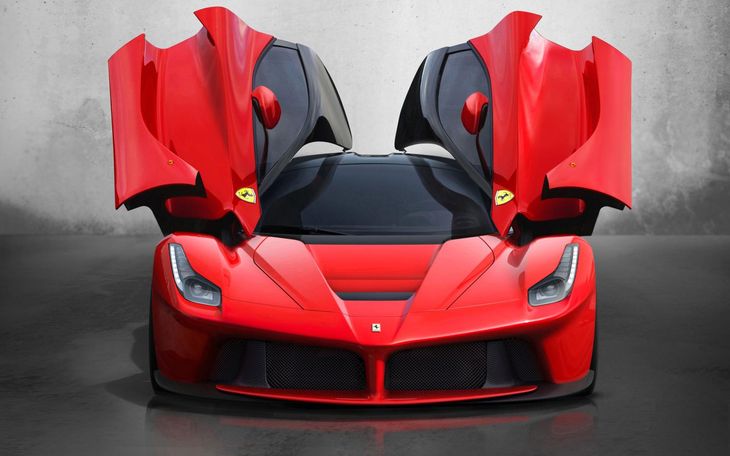 The "hybrid" LaFerrari is as close as Ferrari is likely to come to producing an EV under Sergio Marchionne.
The new man in the driving seat is Sergio Marchionne (also CEO of Fiat Chrysler, FCA) and his view on EVs is equally pragmatic.
Marchionne is no fan of electric mobility and under his administration FCA brands (including Fiat, Alfa Romeo, Jeep, Dodge and Chrysler) remain painfully under-electrified. In 2014, he publicly discouraged a customer from purchasing the all-electric Fiat 500e, citing the losses that the company incurs for each unit sold, and shared similar views of the plug-in hybrid Chrysler Pacifica (the LHD-only replacement of the Grand Voyager). And, after sampling a Tesla he stated that, "[An all-electric Ferrari] is almost an obscene concept."
Given the electrification of the industry, it's easy to dismiss this as uninformed and aloof. But, Marchionne is a seasoned executive and has managed to return the ailing FCA to profitability. So, is there reason to his apparent madness?
EVs: 2+2-5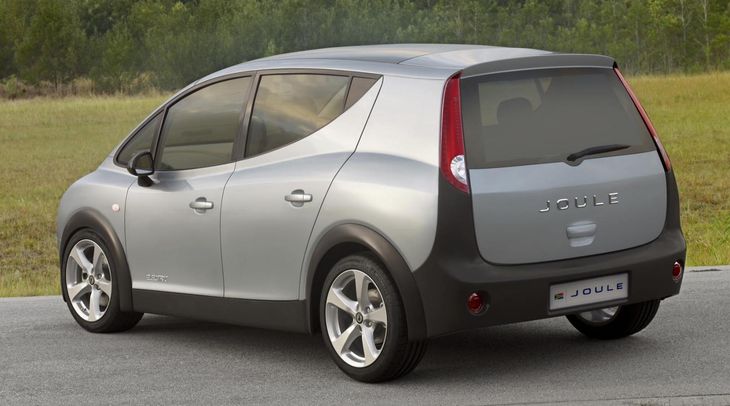 Lack of viable economic model left the Joule, South African-developed electric car, stillborn.
Under fire are the economics of electrification. It is unclear how the vast R&D costs involved will be recovered, not to mention how profits could be generated. Growth in global EV sales is robust. By the end of 2015, Renault and Nissan were the EV market leaders and have sold 302 000 EVs worldwide (211 000 of which were Nissan Leafs). However, EV prices are heavily incentivised by tax rebates and subsidies, which boost volumes and infrastructure roll-out is generally considered the responsibility of governments. How long will this be appropriate?
Put differently, and allow me to play devil's advocate: EVs are expensive and target wealthy customers (often as additional vehicles). How appropriate is the use of taxpayer (public) funds to entertain the excess and whims of the wealthy? In fact, some US states have repealed incentives for this reason, which has seen sales slump by as much as 80%.
So, as autos forge ahead with EVs, profitability concerns remain: Many EV start-ups failed for not developing a viable economic model, including SA's Joule and Fisker in the US; car companies use healthy profits from SUVs to supplement EV and infrastructure development; and even Tesla remains 'unsuccessful' in economic terms. When will investors become restless?
Tango and cashless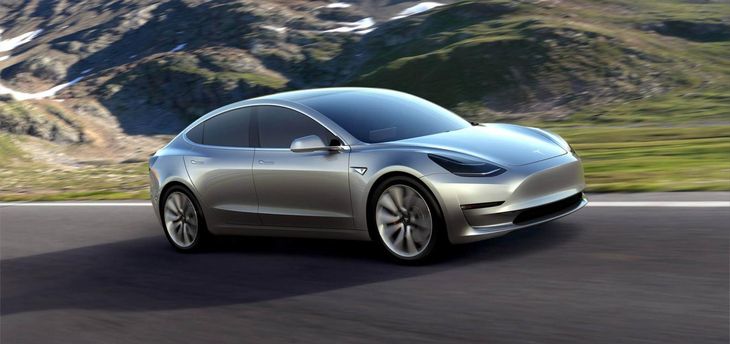 Tesla is banking on the success of the Model 3. If it fails, the company is in big trouble.
Perhaps they already have: Tesla has grown significantly, having launched 3 models in 4 years, but its share price is under pressure as concerns over the future mount. Development of its highly promising "entry" Model 3 and a new battery factory requires significant investment, but Tesla is running out of cash. It burned through US$600 million in the first six months of 2016 and has seen operating losses since 2013 (14 consecutive quarters) and negative cash flows since early 2014. The company thus has to find external funding (equity and debt) to secure its future, having just secured a US$300 million revolving credit facility from a German bank (with a 2018 maturity) is the first of numerous debt agreements and equity issuances over the next year or so.
Liquidity problems can be expected from any growing company, but investors will require returns at some point. Without profits, a company isn't worth much. Government incentives have done much to assist sales of EVs (and Tesla), but this also means that the current value of Tesla is merely the present value of the government incentives it can garner. This is not sustainable. What's required are volumes and margins that translate into profits.
That means that the Model 3 simply has to be successful. Global orders of 300 000 units (along with a US$1 000 deposit for each) is a good start (that is nearly double the number of sales of the Tesla Model S and Model X to date), but what is required is revenue that exceeds costs and nobody is certain when or how (or even if) this will happen (for Tesla and others).
Ch-ch-ch-changes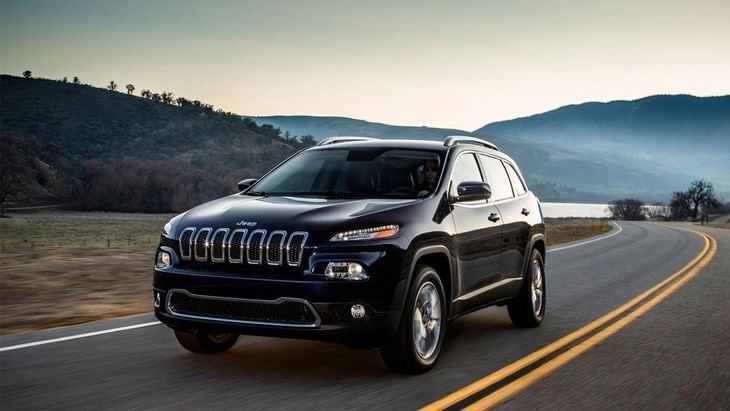 FCA boss Marchionne prefers backing popular SUVs, to EVs. Jeep continues to be a strong seller.
This brings us back to Ferrari and Marchionne, who appear to prefer to avoid EVs until there are answers. At best, Marchionne's is a strategy that avoids the vast investment required to fund EV development (funds that FCA simply do not have). But, given the slow uptake of EVs globally, there is no doubt that the future of mobility that is being punted, is still far from materialising. So, who is right: Tesla or Ferrari? Musk or Marchionne?
One way of looking at it is to consider the value of futurism in the auto industry. Some analysts believe that "future-proofing" has replaced activities such as "motorsport" as a form of marketing the brand to current and future consumers. This is why automotive manufacturers feel compelled to develop alternative technologies with no clear guarantee of business success, because it is what new consumers are interested in. Consider, for example, how car companies increasingly display new vehicles at technology expos as opposed to car expos, and that Google has entered the auto industry with its own self-driving car.
Another way of looking at it is that Marchionne's position is bolstered by the current success of Jeep and the popularity of SUVs in the market, which is predominantly driven by low fuel prices, highly efficient engines, low commodity prices and current consumer preferences.
EVs may not be profitable at the moment, but this may change. When it does, FCA and Ferrari may be found lagging in terms of brand, technology and concepts, and not be in a position to play catch-up. Both Ferrari and Tesla are embracing the future, but the futures imagined by their stewards (Marchionne for Ferrari, Musk for Tesla) could not be more different.
Time will tell if Marchionne's worshipping of profits was wise, or if Musk's endless perseverance will change the automotive industry. However unfathomable it may seem, if Marchionne is wrong, Ferrari may well have its own Kodak Moment, and it won't be one for framing and hanging on a wall.
Related articles
Read a First Drive of the Tesla Model S
The Problem With Electric Mobility
BMW X5 xDrive40e (2016) First Drive
Volvo XC90 T8 Twin Engine AWD Inscription (2016) Review
Toyota Prius Hybrid (2016) Review
Interested in buying a hybrid or electric vehicle?