Haval will launch at least 2 vehicles in South Africa later this month, but we can already confirm that GWM's premium SUV brand's stylish new Hyundai Santa Fe/Kia Sorento rival, the H7L, will debut locally early next year.
GWM's Haval SUV sub-brand sold more than 1 million units last year, with the vast majority of those vehicles remaining in China. But Haval is gearing up to extend into the global market, and South Africa will see its first Haval-branded products within weeks. Read more about those by clicking here.
Arriving later this year will be the sporty H6 Coupe and then, most likely in the first quarter of 2018, the H7L.
What is it?
The H7L fits in somewhere near the top of the staggeringly complex Haval product line-up, but underneath the older H8 and H9 models. In China, a shorter wheelbase H7 is also offered, but South Africa is likely to only get the H7L, which is 200 mm longer and slightly taller. Whether we will get the blue label (sporty, youthful) or the red label (more premium/luxury) remains to be seen, but the other Havals on the way to South Africa appear to all be red label variants, suggesting the H7L will follow suit.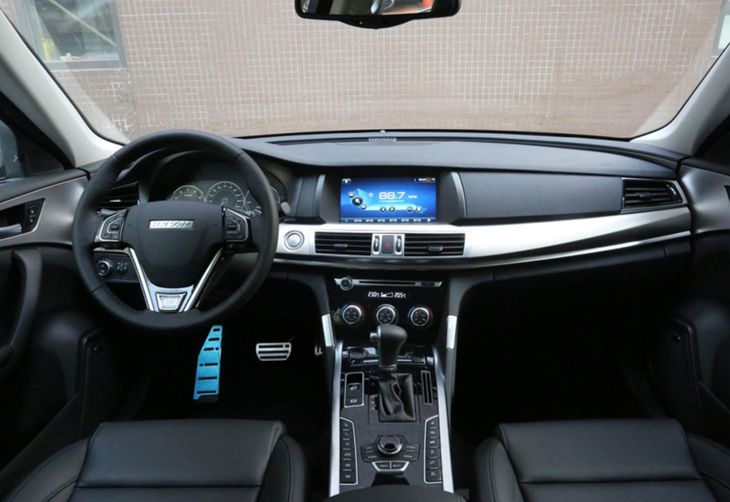 Cabin design is heavily BMW inspired with quality materials and impressive fit and finish.
The H7L is a large SUV/crossover that will compete with Kia's Sorento and Hyundai's Santa Fe. At 4 900 mm in length, it is significantly longer than its Korean rivals and thanks to its generous 2 850 mm-wheelbase, it promises to offer more cabin space as well. South African consumers are in for another pleasant surprise – the fit-and-finish quality of the H7L's interior is impressively "premium" and the vehicle's designers seemed to have drawn inspiration from BMW cabin layouts... This should hardly come as a surprise, as GWM/Haval's current design director, Pierre Leclerq, is ex-BMW and the man who previously penned the German marque's X5 and X6 models.
Powertrains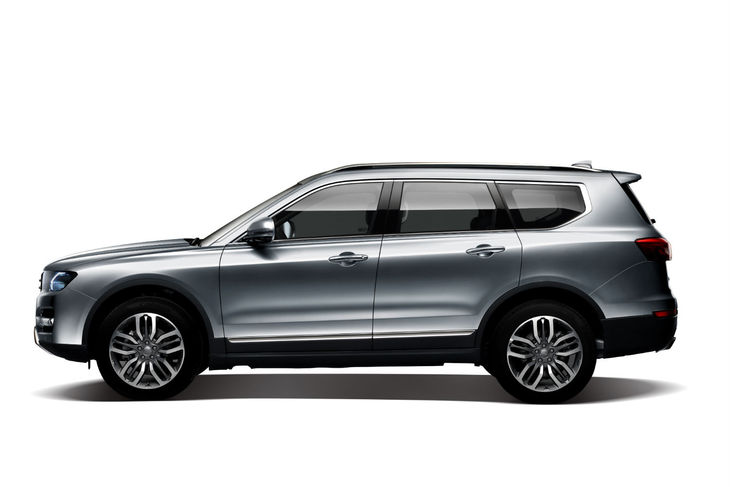 With its stretched wheelbase and long body, the H7L will likely be one of the more spacious 7-seaters on the local market.
Under the bonnet is further evidence of dramatic technological gains in recent years. The H7L will be powered by Haval's new 2.0-litre turbopetrol engine, an advanced unit that produces a strong 170 kW at 5 500 rpm and 355 Nm of torque from 2 200 to 4 000 rpm. Haval is reported to claim a sub-10 second 0-100 kph sprint time and a top speed of 220 kph. We recently had the opportunity to go for a ride in the H7L in China – at Haval's impressive new Xushui test facility. The H7L was not only surprisingly refined and quiet, but 220 kph looked like a conservative claim... The H7L will use an all-wheel drive set-up and a Getrag 6-speed dual-clutch transmission (with paddle shift).
In China, the H7L is available with a vast array of modern safety- and comfort-boosting technologies, including forward-collision alert, adaptive cruise control, a 360-degree camera view, autonomous braking, lane-departure warning etc.
Local availability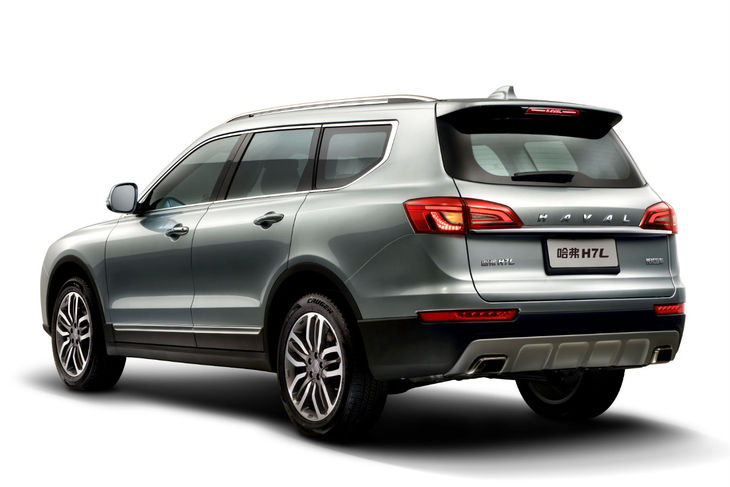 Neat, conservative design all-round.
The first (homologation) unit of the H7L has arrived in South Africa and, at present, the local launch looks set to take place around March 2018. It is much too early to confirm local specifications, but we anticipate a high level of standard equipment and pricing that could undercut the Korean twins by as much as R200 000 (spec-for-spec).
You may also be interested in:
Shanghai Motorshow: GWM's Haval brand charges upmarket
Haval to launch in SA with H1 and H2 compact crossovers
GWM - big corporate changes and arrival of Haval
Interested in buying a new / used GWM H6?