While many aspiring high-end bakkie buyers are keenly interested in the updated bi-turbo Ford Ranger Wildtrak (which is priced just shy of R700k), perhaps the single-turbo Ranger 2.0 4x4 XLT automatic (priced below R600k) represents appreciably better value for money than its top-spec sibling. Take a look at what it has to offer below...
We Like: Impressive powertrain, 4x4 ability, on-road comfort, standard features.
We Don't Like: Some interior finishes are of marginal quality, unlined load bay.
Fast facts
Price: R582 700 (as of July 2019)
Engine: 2.0-litre turbodiesel
Power/Torque: 132 kW/420 Nm
Gearbox: 10-speed automatic
Fuel Economy: 7.5 L/100 km
Own a Ford? Tell us about your experience here.
SERIOUS ABOUT BUYING?
Check out full specification details and finance estimates here
Some Ford dealers regularly offer specials: Have a look here.
Where does it fit in?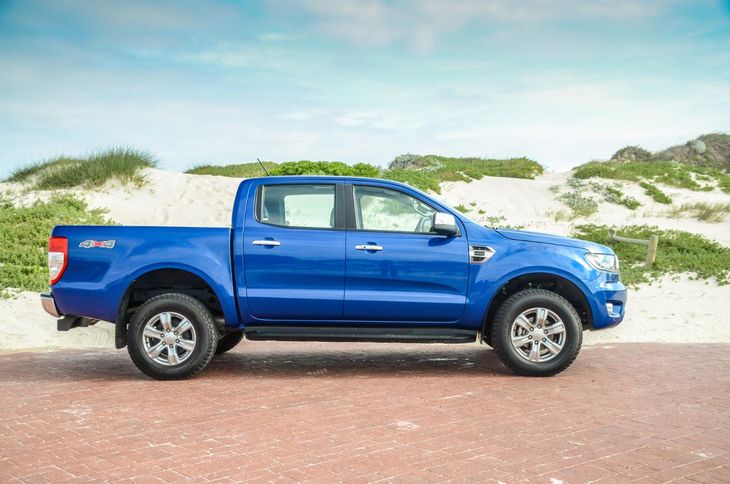 With all the updates to the new Ranger, it's fighting fit to tighten its grip in this hotly contested segment.
The recently updated Ford Ranger model range needs no introduction – it remains a popular choice in the leisure double-cab bakkie segment, where it trades blows with the venerable Toyota Hilux at the top of the local sales chart on a monthly basis.
The updated Ranger, which is built locally at Ford's Silverton facility in Pretoria, features 2 new powerplants: a 2.0-litre single-turbodiesel and a 2.0-litre bi-turbodiesel, the former of which is found under the bonnet of this XLT derivative.
But that's not all, there's also a new 10-speed automatic transmission at work here, the same that debuted in the Ranger Raptor and furthermore, Ford has reworked the suspension to improve ride comfort too. So, how does the Ranger 2.0 4x4 XLT Automatic perform overall?
Click here to see how the Ford Ranger stacks up against the Toyota Hilux
How it performs in terms of…
Performance and efficiency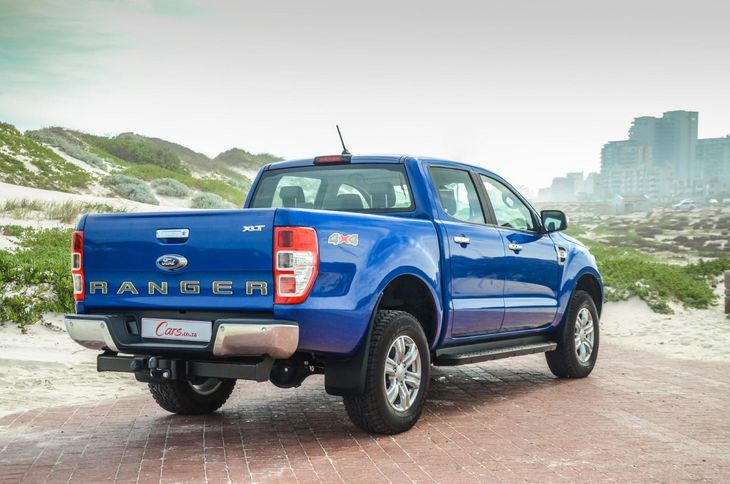 The new 2.0-litre turbodiesel performs strongly and is well-matched to the new 10-speed automatic transmission.
Some buyers might be sceptical of Ford's new 2.0-litre turbodiesel engine, but in terms of output, it's more powerful than the older 2.2-litre turbodiesel motor (which still powers other derivatives in the range) with a meaty 132 kW and 420 Nm of torque, but not quite as powerful as the familiar 147 kW/470 Nm 3.2-litre, 5-cylinder or new 157 kW/500 Nm 2.0-litre bi-turbo unit.
Nonetheless, this new engine's performance is mightily impressive. Power/torque delivery is very good and mid-range acceleration is particularly noteworthy. You will also be pleasantly surprised by how quiet and refined the engine is, which makes for a pleasant driving experience. Sure, it might not be the most powerful engine on offer in the Ranger lineup, but it feels like it's punching above its weight and it never feels out of puff...
As for the new 10-speed transmission, it's well-matched to this engine and it does an admirable job of matching gear selection with on-road conditions. It also delivers smooth gear changes while being adequately responsive – it always seems to be in the right gear at the right time.
In terms of efficiency, the test unit consumed 9.5 L/100 km during its tenure in our fleet (compared with Ford's claimed figure of 7.5 L/100 km), which is fair.
Ride and handling

Ride comfort has been noticeably improved and it's a major highlight of this updated Ranger.
Ford has notably revised the Ranger's suspension, introduced derivative-specific damper rates and reduced the vehicle's standard tyre pressure in a bid to improve on- and off-road ride comfort. It's definitely worked: you can feel the difference on tar – and gravel. Its ride is forgiving over various types of road surfaces and the steering is light and communicative, which makes the Ranger more manoeuvrable in the tight confines of the city.
The updated bakkie's cabin also appears to be well-insulated from road and engine noises, which boosts the 2.0 4x4 XLT Automatic's on-road refinement appreciably. That, coupled with a more forgiving suspension setup, helps the Ranger deliver the best driving experience in this segment.
Off-road ability?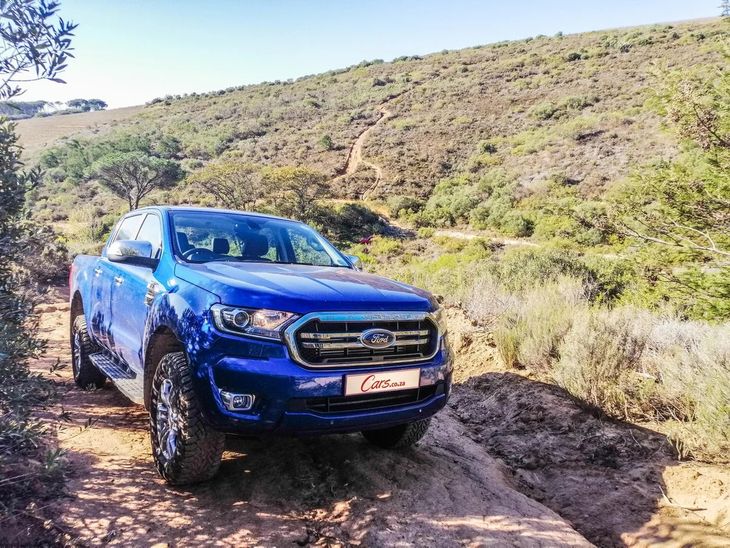 The Ranger's off-road ability is impressive – it's difficult to fault when the going gets rough.
We put the Ranger through its paces on some demanding 4x4 mountain trails around Cape Town and, for the most part, it performed impressively.
The Ford instils confidence when it traversing an off-road course; a quick flick of a rotary knob (to select between 2H, 4H and 4L) is all that's needed to transform the Ranger from a family car to an off-roader. If you really find yourself in a pickle in very low-grip conditions, you can engage the rear differential lock to help the 2.0 4x4 XLT Automatic overcome trickier obstacles.
However, with a ground clearance of 237 mm, the Ranger's (albeit aesthetically pleasing) running boards can catch on protruding off-road obstacles if you aren't careful, so best you pick your lines smartly and proceed with the right balance of caution and vigour...
Meanwhile, the Ranger has a maximum braked towing capacity of 3 500 kg (a tow bar is standard) and carries payload capacity of up to 1 199 kg.
Interior execution and features?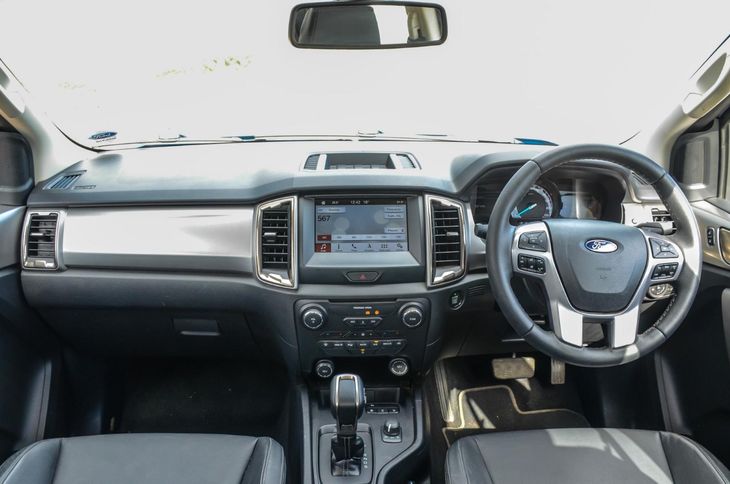 The cabin is loaded with standard features and the SYNC3 infotainment system is comprehensive and easy-to-use.
On the inside of the 2.0 4x4 XLT Automatic, you are welcomed by a feature-rich cabin that considerably beefs up the value-for-money proposition offered by this particular Ranger derivative. The highlight is the comprehensive and easy-to-use SYNC3 touchscreen infotainment system that includes Bluetooth, voice control, navigation, as well as Android Auto and Apple CarPlay compatibility.
Other notable features include leather upholstery, a multifunction steering wheel (which is rake-adjustable only, we must add), a height-adjustable driver's seat (manual), rain-sensing windscreen wipers, keyless access, two USB ports, cruise control, dual-zone climate control, electric windows/side mirrors and front and rear park distance control with a reverse-view camera.

While the perceived interior build quality is good with a solid look and feel, some of the plastic finishes do feel marginal (in terms of plastic quality).
On the safety front, 7 airbags are standard as are ABS with EBD and stability control with traction control.
Price and warranty
The Ford Ranger 2.0 4x4 XLT Automatic is priced from R582 700 (July 2019) and is sold with a 4-year/120 000 km warranty and 6-year/90 000 km service plan.
Buy a new or used Ford Ranger on Cars.co.za
Verdict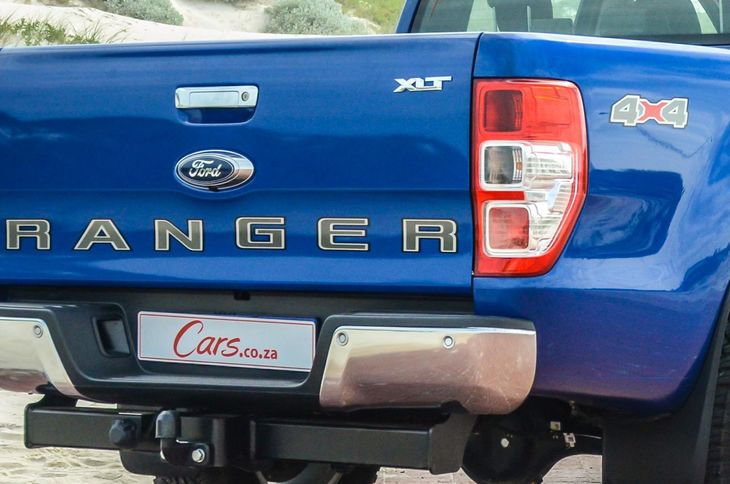 This Ranger 4x4 XLT Automatic represents excellent value at its price point.
At its price point, the Ford Ranger 2.0 (Turbo) 4x4 XLT automatic represents excellent value. Not only does it deliver impressive engine/transmission performance, but the purchasing proposition is sweetened by a healthy dose of standard features. The Ranger's off-road ability remains formidable and we think this derivative is easy-to-recommend based on the merits outlined in this review; a 6-year/120 000 km warranty is the cherry on top.
It's worth mentioning that this 2.0 4x4 XLT Automatic derivative bested the pricier Toyota Hilux 2.8 GD-6 Raider in terms of value-for-money in our recent comparative review. While this particular review is mostly positive, it remains to be seen how this pair of new 2.0-litre turbodiesel powerplants will hold up in terms of long-term reliability (Ford has conducted 6-million kilometres of testing on the motors to address reliability concerns).
It bears mentioning that, according to recent data from the Cars.co.za Ownership Satisfaction survey (in conjunction with Lightstone Auto), which incorporates feedback from thousands of South African vehicle owners who have bought and serviced their vehicles through manufacturer- and importer-franchised dealers, Ford has not been among the top brands in terms of after-sales support, service to customers and product reliability.
Nonetheless, with all factors considered, this Ranger, as a product, warrants its place near the top of your double-cab bakkie shopping list.
Related content:
Ford Ranger (2019) Launch Review
Ford Ranger Raptor (2019) Launch Review
Ford Ranger 2.0Bi-T DC 4x4 Wildtrak auto (2019) Review