Fiat has devised a campaign to encourage owners of older, less environmentally friendly vehicles, to scrap their cars and rather consider stepping into a Fiat.
Fiat's campaign is called "The Big Deal" and the aim is simple - Scrap your old car and buy a Fiat!
Fiat's local passenger car lineup currently consists of the recently launched Tipo hatchback and sedan, Fiat 500 hatchback and cabriolet, Fiat 500X crossover and the Fullback bakkie. Fiat is also expected to introduce the Fiat Panda compact family car in South Africa soon as well as a 60th-anniversary edition of the Fiat 500. It's worth mentioning that both the Fiat 500 with its 0.9-litre, 3-cylinder engine and the Tipo sedan with its 1.3-litre turbodiesel engine are particularly fuel efficient. The Tipo sedan is one of the most fuel efficient budget cars currently available in South Africa with a claimed fuel consumption figure of 3.7 L/100km.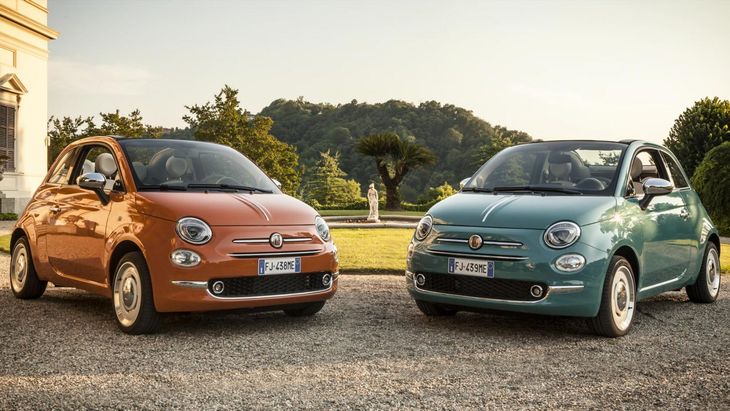 The Fiat 500 60th Anniversary Edition will arrive in South Africa later this year.
"The Big Deal" consists primarily of a scrapped vehicle deal where a Fiat dealership will offer up to R40 000 upon receipt of a Scrapping Certificate for your old vehicle. This can then be used to purchase a new or used Fiat vehicle.
In order to qualify for the campaign, customers will be required to produce a Scrapping or Deregistration Certificate, Proof of Ownership and proof that the vehicle was registered in the name of the owner within the last 6 months. Customers would be required to scrap/deregister the vehicle at a local traffic department and deregister the vehicle on eNatis and at the South African Police Service.
Vehicles that are eligible for deregistration or scrapping include those that have been declared unfit for operation on public roads, have been stolen and not recovered, have been permanently demolished or have become exempt from registration.
If a customer, for whatever reason, does not qualify for the scrapped vehicle deal, Fiat dealerships offer 2 additional trade-in programs. All Fiat vehicles are sold with a 3-year/100 000 km warranty and service plan.
Related content:
Fiat Tipo Sedan 1.6 Easy auto (2017) Review
Fiat 500 Riva (2017) launched in SA
Fiat 500C 0.9 TwinAir Lounge Auto (2017) Review
Fiat Fullback Double-Cab 2.5 Di-D 4x4 LX (2017) Review
Want to buy a Fiat?