The BMW i3 received a mild facelift in 2019 and we recently evaluated an updated eDrive REx derivative (over a 10-day period) to evaluate whether the all-electric lifestyle had become more viable by virtue of an improvement in the EV's projected range. Can the high purchase cost be justified and, more importantly, can you avoid range-anxiety?
We Like: Futuristic looks both inside and out, highly entertaining acceleration, enhanced range.
We Don't Like: High price, cramped rear space, no government subsidies, charging network still being rolled out.
Fast Facts
Price: R740 700
Engine: Electric
Power/Torque: 125 kW / 250 Nm
Transmission: Automatic
Fuel economy: 0.6 L/100 km (claimed)
Load capacity: 260-1100 litres
Own a BMW? Tell us about your experience here.
SERIOUS ABOUT BUYING?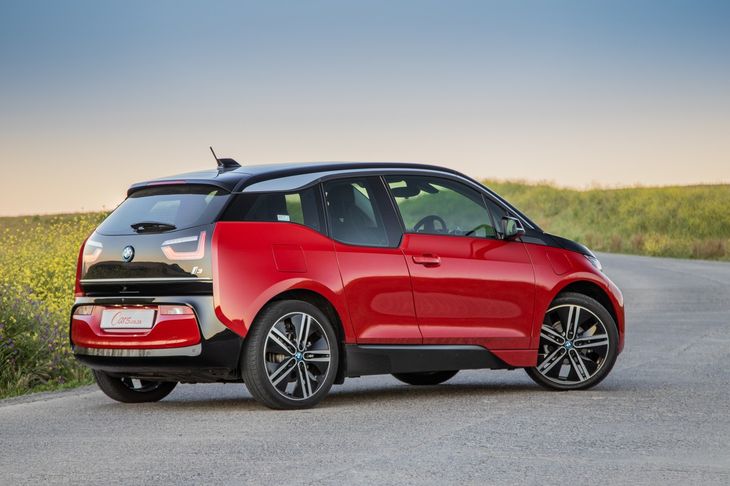 The BMW i3. Note the 2 panels, the one towards the rear is where you plug in, while the front is to top up the range-extender petrol engine.
What is it?
This is not our first experience with the BMW i3 Range Extender (REx). We first had a go back in 2015 and came away impressed with the endearing eccentricity of BMW's first foray into the electric-vehicle space. Now for 2019, BMW has enhanced its i3 range with improved battery range and some design tweaks, as well as the addition of a sportier i3 S, which affords a sportier driving experience. The critical change is a higher-capacity battery. When this range first came to market, the pure electric i3 had an optimal range of just 130 km. Now, thanks to the advancement of technology, the ultimate range has increased to 260 km, but the battery has remained the same size. Now that's progress!
How it performs in terms of…
Performance and efficiency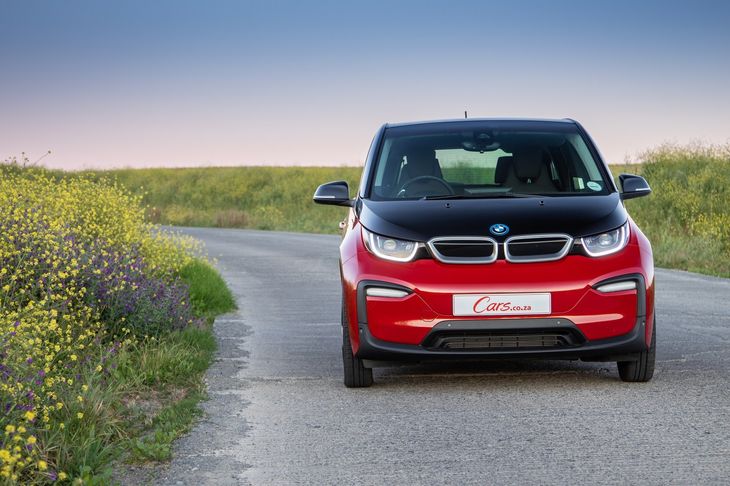 With its unique style, there's nothing quite like it on the roads.
With peak outputs of 125 kW and 250 Nm being directed to the i3 eDrive REx's rear wheels via a single-speed automatic transmission, the diminutive BMW's accelerative ability was always going to be brisk, especially when you consider how light the EV's body is (thanks to liberal applications of carbon-fibre in its construction). According to our test equipment, the BMW i3 zipped from 0 to 100 kph in 8.14 seconds (on a cool morning), which kind of elevates it into "warm hatchback" territory. The key here is that the electric motor delivers lag-free performance and since there are no gears to change, acceleration is seamless and elastic. You'll find that while there's considerable enjoyment to be had in flattening the accelerator pedal to experience that "eerily quiet" acceleration, the BMW's range diminishes at quite an alarming pace. The key here is to drive conservatively and cruise along at the same pace as the traffic around you.
The eDrive REx has a supplementary 2-cylinder petrol engine, but it doesn't propel the car. Instead, when you run out of charge, you'll hear a humming noise as the 2-pot engine fires up to generate more electricity so that you won't grind to a halt. Once fully charged, you should get just over 400 km using both the battery and the petrol-powered "top-up". BMW states its battery capacity has increased from 60 Ah to 120 Ah, which explains the commendable jump in range.
By utilising a trio of driving modes (Comfort, Eco Pro and Eco Pro+), you can extend the i3's efficiency, but do note that the last mode should be used in extreme circumstances to eke out as much range as possible, because in Eco Pro+ the top speed is limited to an awkward 90 kph and you have to make do without climate control, which is a sweat at the height of summer. We found that when it comes to charging, your best bet is to park the eDrive REx in your garage and plug in overnight, much like your cellphone, but this all depends on how much driving you do. For those short city drives, you're most likely be able to do 2 or 3 days' worth of commuting before you need to plug in and charge it fully.
If you live in a major city and find yourself in need of a charge, your local BMW dealer will probably have a high-powered charger with which you charge up to 80% capacity in 30 minutes AND it's free. We discovered the Plugshare app, which overlays Google Maps with available charging stations, and you'll be surprised by just how many have been rolled out in the larger metropolitan areas. Shopping malls, airports and even petrol stations are installing charging points.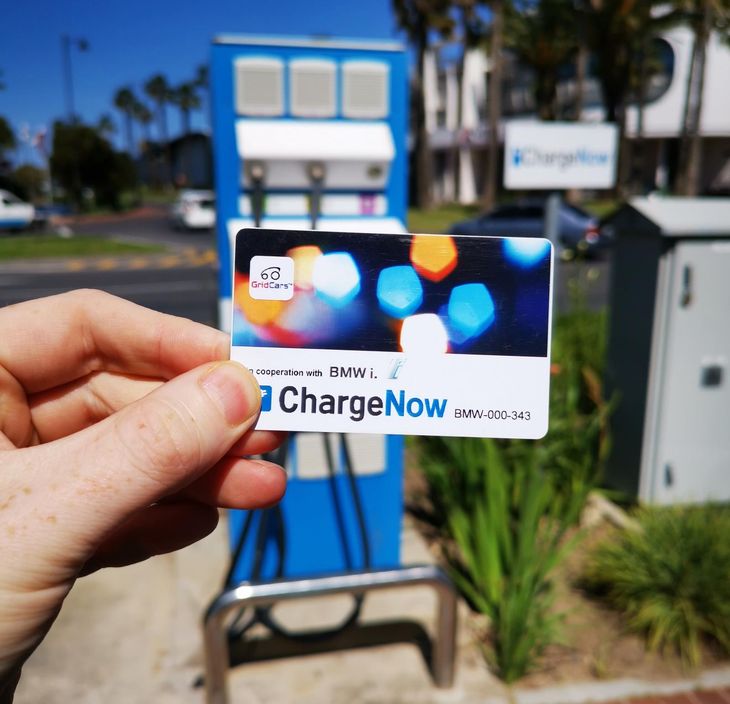 For a fast and free charge, head to your nearest charging point-equipped BMW dealership.
Ride and handling
The first thing you'll notice about the BMW i3's driving experience is just how quiet and refined the EV is. As it is unencumbered by an internal combustion engine (ICE), which, as we know, produces mechanical noise even when at idle, travel in the i3 is whisper-quiet as the eDrive REx seemingly glides around effortlessly. Imbued with a pleasingly direct steering feel, the BMW i3 is entertaining to drive in short and energetic bursts, which is helped by the maximum torque being instantly available. Given the BMW's tall and narrow shape, coupled with the skinny tyres, the i3 eDrive REx does feel somewhat top-heavy when you're pressing on, but remember: this is an electric city car and not a hot hatch.
The secret behind the test unit's pleasant ride quality is the inherent rigidity of the carbon-fibre-strengthened shell and low centre of gravity (by virtue of the battery being located at the bottom of the car). The i3's biggest forte is urban commuting; that's when its instant responses and linear performance work wonders. It tends to lose a bit of oomph on freeways – we noted the range dropped quickly as the car fought to punch through the air at 120 kph. When you come off the throttle, the regenerative braking kicks in, which replenishes some charge and slows the car down. The deceleration is strong enough to trigger the brake lights, so you can adopt a 1-pedal driving style and coast to intersections.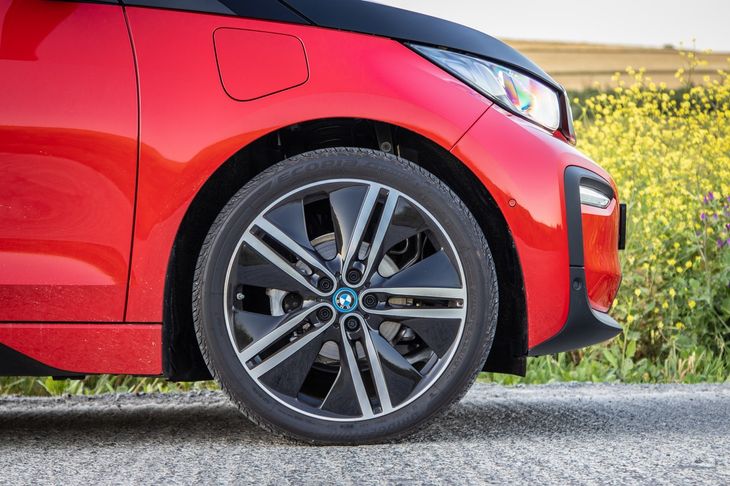 Despite the low profile and narrow width of the tyres, the BMW i3 happens to ride surprisingly smoothly. These 20-inch units are a R20k option though!
Interior quality and features
Like it did back in 2015, the i3's interior design really tickles our fancy – it's one of the coolest cabins we've experienced. The first aspect you notice is the modern and minimalistic ergonomic layout, which we really like, but legacy car owners may find it too polarising. For the BMW traditionalists, they'll be happy to see the BMW iDrive controller and familiar layout of the infotainment system.
Call the i3 "novel" or "eccentric" all you like, but BMW is a luxury brand and its models' arrays of features and interior quality still need to be of a certain standard. Thankfully, the i3 eDrive REx is no exception. In terms of specification, it covers the basics well with climate control, cruise control, auto lights and -wipers, USB/Bluetooth connectivity, steering wheel controls and satellite navigation. In terms of options, we'd advise speccing the upgraded audio system, Apple CarPlay connectivity and tyre pressure sensors additionally, if your budget stretches far enough. For those concerned about safety, the i3 boasts ABS with EBD and brake assist, electronic stability control and 6 airbags.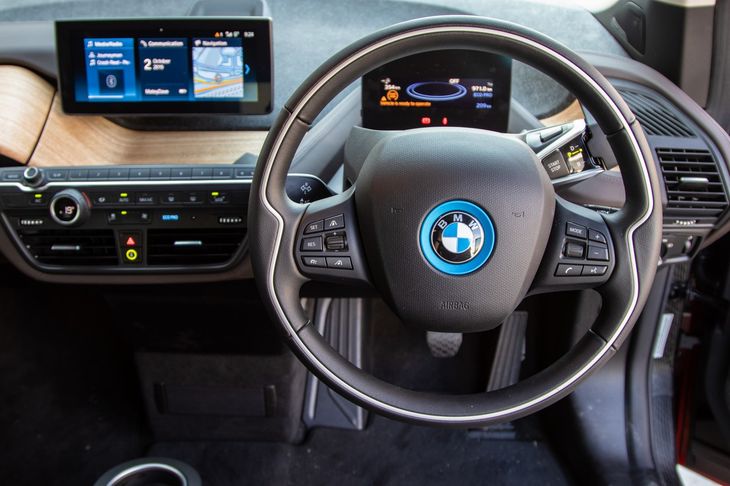 The clean and minimalistic interior of the BMW i3. Note the lack of a central transmission tunnel.
Practicality
The BMW i3 may be a compact city car, but its interior space is cleverly utilised. The load bay lacks depth, but there's sufficient space for a few shopping bags. Drop the rear bench, slide the front passenger seat forward and you can fit in a mountain bike with relative ease. With no transmission tunnel, there's a support strap to hold bottles or documents and the door pockets are practically-sized. The armrest doubles as a storage pocket; it's ideal for storing house keys.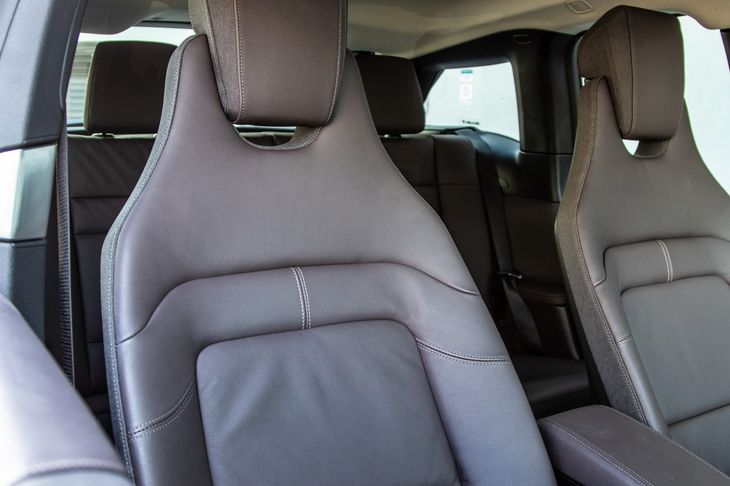 Those contoured leather seats form part of the Interior Design Suite package.
The compact dimensions of the i3 mean that while it does have the capacity to carry 4 occupants, rear legroom is tight. For quick jaunts around town, it can just about accommodate 4 adults. Dubbed the "Life Module", the BMW's passenger compartment eschews B-pillars and the rear doors open outward like those of a cabinet, which makes ingress and exits simpler. The front passengers each get their own sunroof, which is a simple yet thoughtful touch.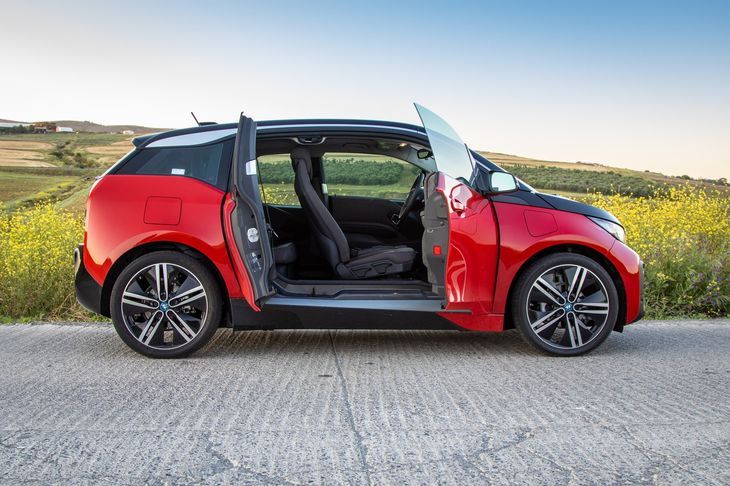 With both doors open, you can see how easy it is to gain entry into the BMW i3. While there are seats at the back, there's not much legroom.
Price and warranty
The BMW i3 eDrive REx costs R740 700 before options. The vehicle comes with a 2-year vehicle/unlimited distance and 8-year/100 000 km hybrid battery warranty. There's also a 5-year/100 000 km maintenance plan.
Verdict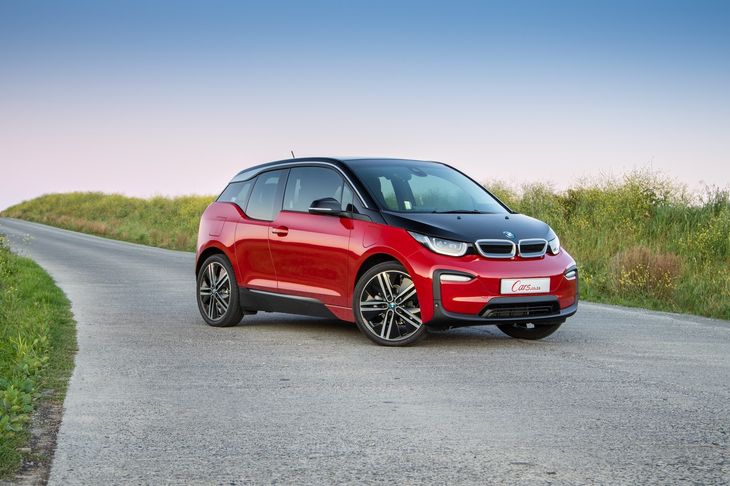 With its quirky and futuristic looks, combined with its ultra-responsive powertrain, the updated BMW i3 still offers a fascinating glimpse into the not-too-distant future. The facelift adds some design upgrades, both in the cabin and the exterior, but the biggest (and the most important) improvement is the increase in battery capacity. The additional (projected) range will assist with the reduction in range anxiety, but despite the rapid expansion of the Gridcars and ChargeNow networks, there will still be some buyers who'll be wary of not using fuel stations for anything but buying snacks or checking tyre pressures. The spectre of load-shedding won't help the image of electric cars either.
Then, finally, some will find the i3's looks too outlandish. All in all, it's a love it – or hate it – kind of car. As far as the Cars.co.za test team is concerned, we love the BMW i3 for making electric cars exciting; it suits our lifestyles very well.
As we mentioned in our road test of the first BMW i3 eDrive REx, the big issues are not with BMW or the i3, but rather the underdeveloped charging infrastructure in South Africa. While there has been notable progress made with the rollout of an EV-charging network and trips across SA have been accomplished by electric cars, there are still not enough chargers outside of the metropolitan areas. It's a catch-22: Manufacturers are hesitant to bring in more electric cars unless there's an adequate charging network, and the companies who build the chargers don't want them to sit idle. Pricing is also a bugbear and while the BMW i3 is the most affordable electric car in SA, it's still beyond the reach of the vast majority of the driving population. The government needs to change its tune and introduce some incentives to encourage electric car ownership or risk being left far behind. Happily, we are seeing progress, albeit at a glacial pace.
Right now, the electric car market is tiny (even if you add up the hybrid and plug-in hybrid models, it's a small percentage of the passenger car market. The compact EV space is by far the smallest of the lot). Nissan SA can't confirm when its new-generation Leaf will make it to market, but we do know there are some units floating around in South Africa. Mercedes-Benz and Audi will be launching the electrically-powered EQC and e-tron SUVs respectively next year, but they'll be priced significantly higher than the BMW i3 as they provide competition for the Jaguar I-Pace. Volkswagen SA is quite hushed on its plans for electrification locally, but we expect to hear some big news towards the end of 2020.
So, basically, the plucky little BMW has the segment all to itself, but, should you buy one? If you can afford the initial outlay and don't do mileages of more than 200 km a day, then the i3 makes for a compelling (and let's face it, conversation-starting) city car. Better yet, if you're in a 2-car household then you can easily slot the i3 in as a charming urban runabout with the internal-combustion engined vehicle being used to transport the family on longer journeys.
Related Content:
BMW i3 120 Ah (2019) Launch Review
BMW i3 Range Extender (2015) Review
Why VW Should Build this Electric Bakkie