A battery-powered Volkswagen ID.3 bakkie would be a massive hit... and it might not be that difficult to produce. Lance Branquinho investigates why this is more than just a pipedream.
A feature of the electric-vehicle-disruption trend has been the (seemingly inordinate) number of battery-powered bakkie concepts that have seen the light. For decades, Germany and Japan have spearheaded the proliferation of automotive technologies, yet the electric vehicle revolution has its roots in a different part of the world altogether: California.
On the face of it, an electric pick-up is a flight of fancy; surely vehicles designed to traverse vast tracts of untamed land shouldn't need to remain "in close proximity to power outlets"? Well, don't forget that large bakkies account for the bulk of sales in the all-important North American market. As a result, we've seen a great deal more EV concepts with load boxes, than would have been the case, if Germany or Japan had taken initiative with battery-powered vehicles.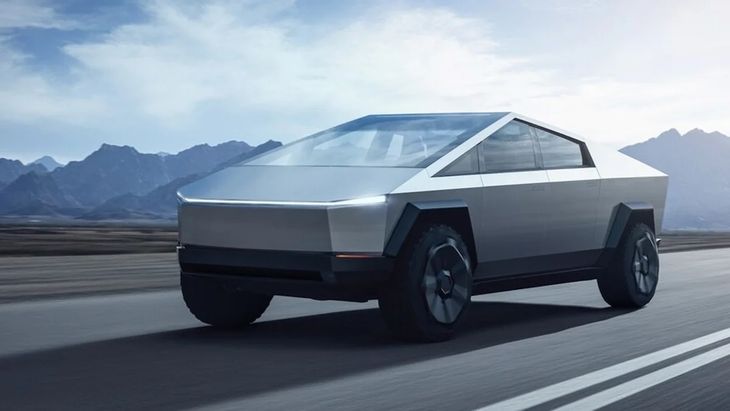 Tesla's latest Cybertruck has disrupted the idea of what a modern electric bakkie could be.
With Tesla, the industry disruptor in chief, revealing its controversial Cybertruck, it is no surprise that other American electric-vehicle start-ups have recognised that battery bakkies could be a big deal in the future, consider firms such as Rivian and Bollinger. These are EV companies that are only planning to build electric bakkies and that itself should signal something to legacy automotive brands...
Of all the influential mass-volume car companies, Volkswagen (VW) has by far the most aggressive electric vehicle strategy. The German automotive giant is planning on introducing no fewer than 70 new EVs in the next decade.
VW's electric vehicle strategy is wildly ambitious, and it could possibly create a vehicle that many bakkie fans have been desiring for years: a compact bakkie powered by batteries.
The idea of an ID single-cab
Every VW fan outside of Brazil jealously pines for South America's unique Saveiro bakkie. The Saveiro is built on a previous-generation Vivo platform and configured as a great lifestyle vehicle for those who occasionally need a load box, but don't want the city driving inconvenience of a full-sized bakkie.
VW has never offered the Saveiro in some of its strongest traditional bakkie markets, such as Australia and South Africa. Although it would theoretically be popular, the Saveiro is only left-hand drive and its production is supported by the huge volumes possible in the Latin American market. A right-hand-drive version has never been viable, the cost of developing one could not be justified by the projected sales volumes in those enthusiastic, but ultimately small, markets.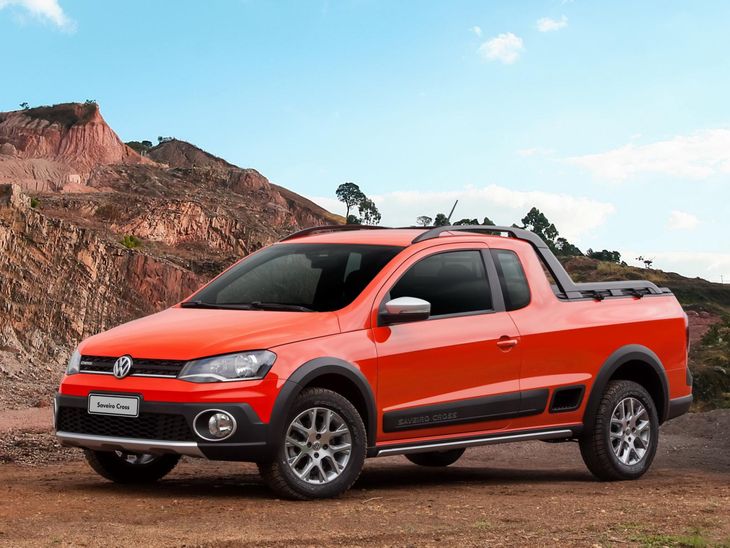 Despite being perfectly suited to the SA market, VW SA could never make a business case for the Saveiro.
But VW's determined electric vehicle plans could yield a more global compact bakkie. One built on a very sophisticated platform, with far superior performance to that of the current Saveiro.
The anchor of VW's electric vehicle expansion is a scalable battery-car architecture. It is called the MEB platform and, according to some industry analysts, this is one of the most expensive R&D projects in automotive history (it's reported to have cost the Wolfsburg firm R97 billion to develop). For that calibre of investment, VW has developed a very adaptable and technically accomplished electric structure, enabling the production of a diverse range of future products.
The ID.3 paves the way
But what has that got to do with a battery bakkie? Everything. Really. The first production vehicle to be marketed on the MEB platform will be VW's Golf-sized ID.3, which is due to go on sale next year.
What is of greater interest to our idea of a compact battery bakkie, is that VW has showcased a pair of concept vehicles based on the MEB structure... Those two VW ID-series concepts are the ID Crozz and ID Buggy.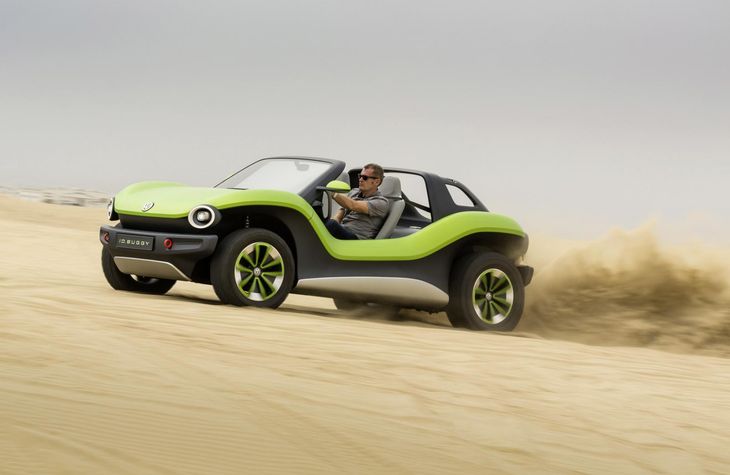 ID Buggy shows that VW is capable of building a robust bakkie-type vehicle on its MEB platform.
VW debuted its ID Cross in April 2017 at the Shanghai Show. This concept is set to develop into a production vehicle by 2022 and it ably demonstrates that the MEB structure can run in a gravel-travel configuration.
The ID Buggy does not have a confirmed future production destiny, but it illustrates what is possible in terms of off-road ability with the MEB platform. It features 240 mm of ground clearance and a generous range of wheel articulation. Therefore, VW's ID Buggy demonstrates how adaptable the MEB structure is in an application beyond the conventional electric city car.
What is exciting about both these VW electric vehicle concepts, are their wheelbase measurements. A bakkie needs greater axle spacing than a conventional passenger car of the same overall length. This is to accommodate the load box and weight distribution point over its rear axle.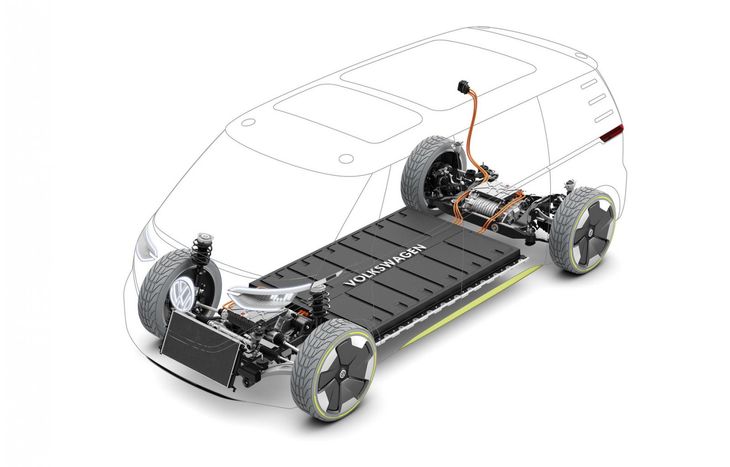 The MEB structure has been validation engineered for both van and off-road applications. A bakkie should be easy to do​.
Using the Saveiro as a target size, VW's MEB platform gravel-travel concepts have exactly the required measurements to lay the foundation for a great compact bakkie. The ID Crozz has a 2 700-mm wheelbase and ID Buggy's wheels are 2 650 mm apart, which compare perfectly with the current Saveiro, which has a wheelbase of 2 700 mm. This proves that in terms of fundamental size, the MEB platform would make an excellent compact bakkie structure.
Fewer excuses than with Saveiro
VW had a lot of excuses for not globalising its Saveiro, but a compact battery bakkie will be much easier to internationalise.
The MEB platform is engineered for modularity. It will be less expensive to produce in right- and left-hand drive configurations, even at staggered volumes. The traditional production friction that prevents simple configuration changes with traditional vehicles is not a factor in electric vehicle production.
VW has admitted the efficiencies of building vehicles on its MEB structure would make it viable to build low-volume niche products. In its own engineering literature, VW says:" The MEB will enable competitive vehicles to be placed on the market in spite of small quantities." That means the business case for a compact battery-powered bakkie does not have to be as broad as the demand VW wanted from South Africa and Australia to produce a right-hand drive Saveiro.
With the ID Crozz and Buggy concepts, VW has shown that its MEB platform is geared for robust use. Loadability should not be an issue either, as a range of vans has been slated among the new EV models due between now and 2030.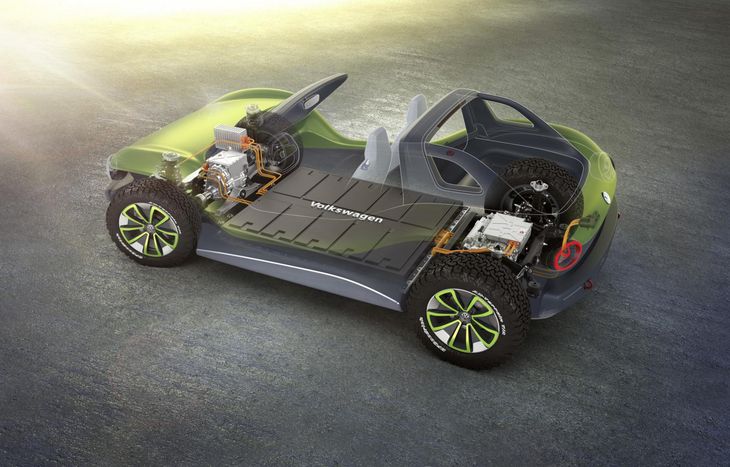 An added advantage of an electric bakkie would be a basic storage area upfront in the so-called 'frunk'.
Another advantage that VW could leverage off its MEB platform, for a compact battery bakkie, is the drivetrain. Ardent bakkie enthusiasts know that front-wheel drive is the least desirable configuration for a bakkie, even one which might only carry half a tonne. VW's MEB vehicles are rear-wheel driven, which means the architecture could deliver a compact battery bakkie, with torque turning the "correct" or "appropriate" wheels.
The ID.3 is already rear-wheel drive and powered by a 150 kW/310 Nm motor. Those numbers would make VW's production electric vehicle drivetrain more than powerful enough for a compact bakkie application.
It is also far easier to make an electric vehicle architecture all-wheel driven than is the case with a conventional prop- and half-shaft drivetrain mated with a petrol or diesel engine. This could open the opportunity for a battery-powered bakkie with compact dimensions and all-wheel drive.
Carrying stuff without security worries
What about utility? The ID.3 production specification states a load capacity of 541 kg for VW's electric hatchback, which would be enough for most lifestyle bakkie users. Besides, there is no reason why VW could not convert the MEB platform to carry a touch more weight, with larger diameter springs and higher volume dampers. Rudimentary suspension upgrades could easily boost a bakkie version of the ID.3 to 750 kg of load capacity.
The skateboard architecture of a battery vehicle will also allow the Wolfsburg-based firm to create an extended load box without the need to lengthen the bodywork. Without an engine up front, the potential VW compact battery bakkie could have a comparatively short nose, which would move the cab forward and simultaneously increase load box capacity.
Even cleverer, is that there won't have to be much space behind the seats (for storing tools and other items). Things such as laptops, tools and gear bags can safely be locked away in the "frunk" up front. Although a theoretical VW compact battery bakkie might be small, it will have utility stowage that runs bumper-to-bumper, unlike a conventional bakkie, which only has stowage space from the tailgate to behind the seats.
America has taken the lead with global electric vehicle technology and design. This implies that bakkies will be an important part of the battery-vehicle revolution. But none of the American electric vehicle companies is interested in doing a truly usable compact bakkie, something which would have massive appeal in a market such as South Africa.
So, in conclusion, VW has promised us all that its MEB platform will allow for a huge diversity of products. If you look at the structure and measurements of the MEB platform, there is no reason why an ID.3-type battery bakkie should not be able to be brought to fruition. It would be the all-electric "Saveiro 2.0" that South African consumers deserve.
Related content