With the arrival of Mercedes-Benz's X-Class, the double-cab bakkie well and truly encroaches on the premium segment. What does this mean for a luxury brand like BMW? Could the Bavarian company be pondering the production of a double-cab, or like Mercedes-Benz, in partnership with an established player in the market?
A genuine, showroom-bound BMW bakkie? It's a bad joke, right? BMW builds dynamic, sporty cars that carry families not utility vehicles stuffed with lawn mowers and weeds. Just how did we go from sheer driving pleasure to a trip to the dump with a set of shears? Look no further than arch-rival Mercedes-Benz and its new X-Class pickup, for if the three-pointed star manages to conjure credible sales success from a tarted- and trinketed-up Nissan then the Bavarian carmaker will have no choice but to develop a bakkie of its own.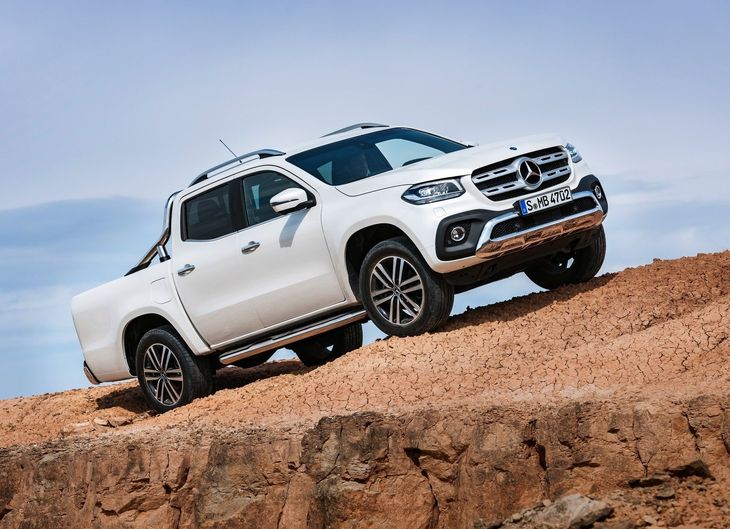 Is the X-Class a real Merc or, as some have put it, just a Navara in mascara?
Do you want to know why there's a Mercedes-Benz pickup in the first place? Ah, that's highly likely to be Germany's fault. It was the Germans who invented motorised carriages, it was the Germans who first democratised the automobile with the Beetle and it was the Germans who, while most other makers focused on delivering practical, pragmatic, value-for-money vehicles to the masses, then got busy with the luxurification of the automobile in its ever-increasing number of guises. With a seemingly insatiable desire to dominate, regardless of how controversial, they began to rub a premium polish onto every conceivable genre from the previously humble hatchback to the mud-plugging off-roader.
That's why the last bastion of all-purpose pragmatism and darling of the working class, the double-cab pickup, has been targeted for assimilation. First came the (Volkswagen) Amarok, which tore up the traditional guidelines for bakkie cabin design, physical dimensions and mechanical refinement. Overnight, Toyota, Ford, Nissan and Isuzu were forced to think bigger, bolder and costlier with their Hilux, Ranger, Navara and KB/D-MAX. Then, industry rumours of a Mercedes-Benz pick-up materialised into the X-Class, a bolder, costlier reimagining of the latest, (larger) Nissan Navara. Volkswagen isn't about to take its foot off the gas either, its next-gen Amarok will be more Touareg-with-load bay in terms of interior sophistication and exterior design (see an artist's impression below).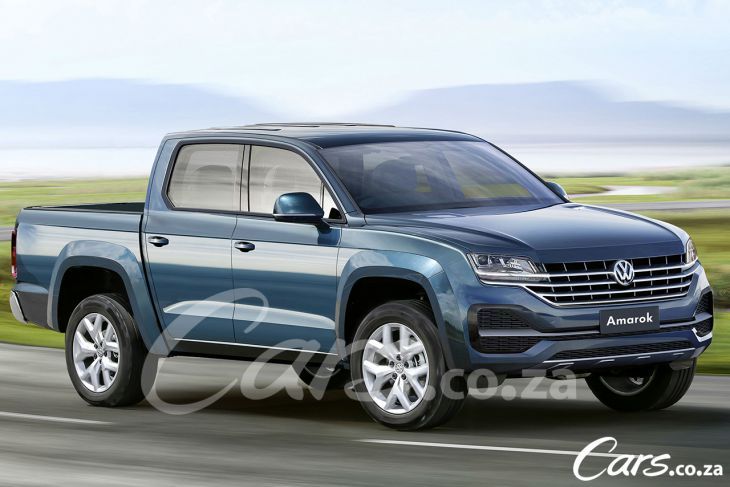 A recent rendering of the next Volkswagen Amarok suggests it will be more SUV-like to drive than utilitarian.
And the disease is spreading – even blue-collar Ford believes its range-topping Wildtrak isn't bold enough or expensive enough, ergo the imminent introduction of the Raptor. Expect proper performance and genuine ability, but also expect them to be bought and used by posers – reflections of lifestyles that no longer fit with the original double cab ethos of a weekday workhorse, weekend family activity companion. Double-cabs should be affordable, reliable, tough, unassuming utility vehicles that ferry sandy, wet kids and dogs from the beach, carry garden refuse to the dump and tow trailers to remote getaway spots.
The idea of a luxury-brand, million-rand pickup seems foreign and far beyond the financial reach of the double cab bakkie's traditional fan base. Yes that is the point, to mushroom the market upwards where the profits are, but the effect it will have on prices across the pickup world will be felt in the pockets of the people who need rather than merely desire double-cab bakkies.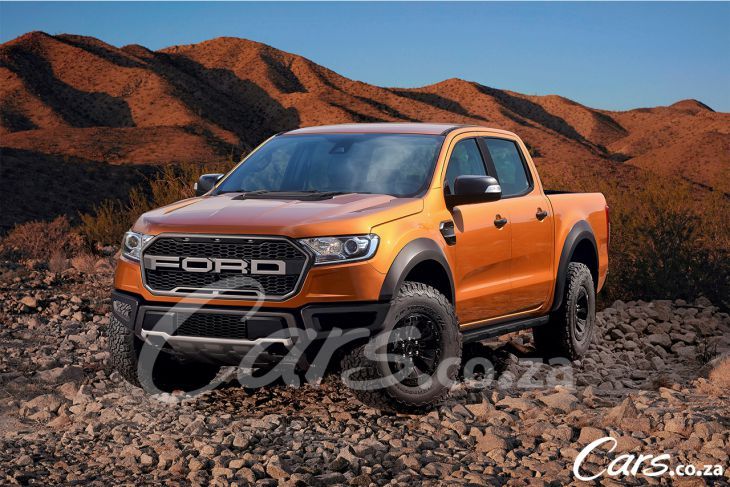 Ford has already said it's building a Raptor version of the Ranger, could it look like this?
No matter the marketing spin, the reality is these so-called premium pickups will trade more on badge snobbery than any technical superiority or engineering innovation. As for their design, the X-Class is shackled to the Navara's hardpoints in ways that cannot be hidden. Its blinged-up brashness may convince the image-conscious, but it's probably not fooling Hilux man. Who works construction in a suit, anyway?
Given Mercedes-Benz's almost instant reaction to BMW's genre-busting X6 and X4, it is easy to imagine the Bavarian company's response to the X-Class – considering talk of a JV with Chinese giant GWM – might be a kidney-grilled, Hofmeister-kinked rebody of a Steed 7? A number of Australian publications quoted BMW executive Hendrik von Kuenheim as saying (at the 2017 Frankfurt Motor Show) that BMW would certainly consider building a pick-up, but if it did put a double cab into production, it wouldn't be as "disappointing" as the Benz (he criticised the X-Class' interior finishes). Shots fired, as they say.
What will that Bimmer bakkie look like? Who knows, but Korean designer Taekang Lee's BMW pickup concept pictured atop this article provides one answer. Think steroidal exaggeration of every traditional BMW style cue – cartoon kidneys smashed between ultra-mean headlights and an overly stylised bumper capping off a body too muscle-bound to be of much practical use. Too much? Have you seen the brand's latest X7 concept? If anything, Mr Lee didn't go far enough...
Related content
Bakkie Comparison: Nissan Navara vs Ford Ranger Fx4 [with Video]
Nissan Navara vs VW Amarok (2017) Which is better for off-roading?
Ford to Build Ranger Raptor in SA
Mercedes-Benz X-Class (2018) International Launch Review
5 Rivals the Renault Alaskan Needs to Beat
2017/18 Cars.co.za Consumer Awards – powered by WesBank; Finalists