The facelifted BMW 4 Series has arrived on South African shores and we got a chance to put it through its paces on the beautiful roads of Mpumalanga. Here's what #CarsAwards judge Francisco Nwamba thought of the newcomer.
It's 4 years since BMW shocked us all by introducing a controversial variant called the 4 Series. The reason why it caused a stir was that for decades we had come to know and love the 3 Series, which came in different shapes and sizes. When Bimmer grouped the coupe, grand coupe and convertible into a new range, many of us needed time to accept the change.
The adjustment period was, however, brief; the model quickly gained popularity worldwide with over 400 000 units sold globally. Around 1.3% of those sales were registered in South Africa and if you're part of the 5 500 of those customers who bought a 4 Series, or you're looking for something in that space, we've got news. An updated version is among us.
What's changed?
As has become the norm for BMW, the LCI (an abbreviation for Life Cycle Impulse, but the rest of the world calls it "a facelift") is not groundbreaking, yet enough to make current 4 Series owners long for an upgrade. Lighting systems have come a long way since 2013 and LEDs are now all the rage. The facelifted 4 Series has both front and rear full LED lights, making the vehicle look as modern as ever. Additional paintwork options such as the Snapper Rocks Blue and Sunset Orange colours are exclusive to the new 4 Series. Stepping inside the new car, you'll be presented with subtle changes to the interior: smatterings of chrome here, gloss black there, again nothing groundbreaking, until you notice a digital instrument display.
So many premium brands have rolled out flashy digital displays throughout their models and BMW has fitted one in the 4 Series that is similar to what you would get in a new 5 Series. The "Multifunctional Instrument Display" is not standard, but it makes such an impact that it's hard not to recommend it. Another tech-related option is the choice of Professional navigation, which has a different interface layout to the standard infotainment screen. As ever, you get that typical-of-BMW premium feel when you ensconce yourself in the cabin.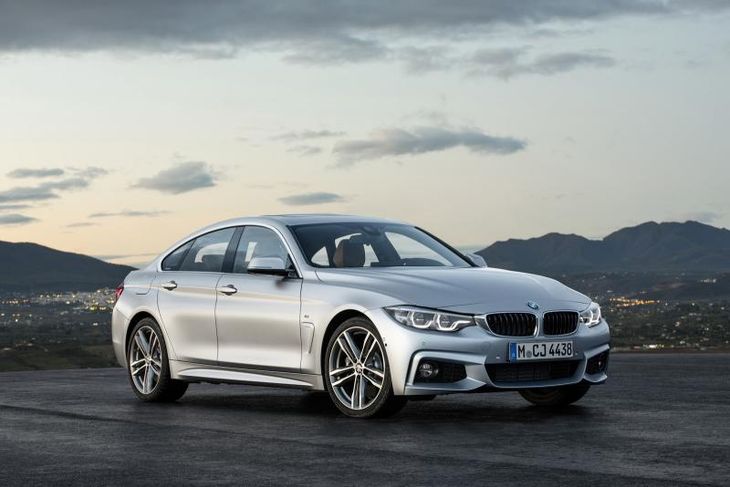 The 4 Series range has always been slightly off-beat since you can have a Coupe, a Convertible and a Gran Coupe, with the latter causing many to ask why would you buy it over a 3 Series? The answer to that question no-one knows, but what we do know is that both the new Coupe and Gran Coupe have tweaked suspension systems. BMW has firmed things up and made the steering systems on the cars markedly more precise. The reason for this is to make the cars more engaging, which they are as we found out behind the wheel of a 420d Coupe. Despite having only 140 kW the car performed exceedingly well on tight roads as well as highways, as did the 420i too.
These are the golden eggs of the range as they come in at a price more accessible than the 430i and 440i. Even the base 420i is no slouch as it offers 135 kW, which is more than enough for the average driver. Three petrol engines and 1 diesel is offered in the Coupe and Gran Coupe, while the Convertible is only offered in a petrol derivative. The Convertible has been left alone when it comes to its suspension setup, due to it being a more comfort-orientated car and its owners prefer to have a softer ride, so we're told. Still, we found that the 440i Convertible that was available to drive on the launch was peppier than ever and dynamic enough to keep most eager drivers happy. Since the new B58 engine was introduced to us in the previous 4 Series, the 240 kW inline 6 cylinder was a proven quantity. The same goes for the engine in the 430i as well, which produces 185 kW from a 2.0-litre turbocharged motor.
BMW's halo M4 model is not left out of this facelift. It too receives rear LED taillights and new LED front headlights, which are more hexagonal in appearance and very menacing. The same tech features are now also available in the M4, keeping it in line with its siblings.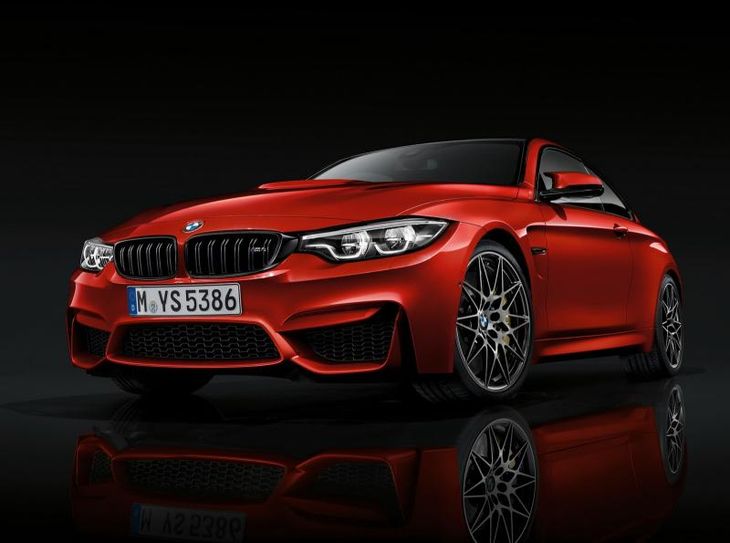 Summary
Overall then, the new BMW 4 Series is now better looking and wieldier than the previous car. With the variants on offer, there is essentially a 4 Series for everyone. Several types of buyers, from the family car client to the well-monied singleton, are catered for by this range, making the 4 badge quite versatile. The changes made to the range are as welcome as they were necessary as this segment has become even more competitive of late with the introduction of the Mercedes-Benz C-Class coupe and the Audi A5. Is the new 4 Series the car for you? We can't answer that, what we can tell you is that it's one of the top picks in its segment. From the way it drives to the equipment it offers, the 4's difficult to fault.
With so many people having purchased these cars in the last few years, the only thing this range may suffer from is saturation. Depending on which part of South Africa you're from, the BMW 4 Series is a reasonably common sight and it's easy to understand why the cars are so popular. Starting at R603 200 for a 420i Coupe and Gran Coupe and R715 400 for a 420i Convertible, these are not cheap toys. Thankfully, however, you don't really need to have a more powerful variant unless you want a high-performance car. If aesthetics is what you're after however, the 420d Coupe, in our books, is the pick of the bunch, at R639 300 you get the power and the efficiency (4.2 litres/100km combined).
BMW 4 Series – prices in South Africa (July 2017)
BMW 4 Series Coupe & Gran Coupe
| | |
| --- | --- |
| 420i | R604 796 |
| 420i AT | R624 798 |
| 420i Sports AT | R630 598 |
| 420d | R639 300 |
| 420d AT | R660 100 |
| 420d Sports AT | R665 900 |
| 430i | R692 922 |
| 430i AT | R712 126 |
| 430i Sports AT | R717 926 |
| 440i Sports AT | R864 976 |
| M4 (coupe only) | R1 277 376 |
| M4 M-DCT (coupe only) | R1 276 236 |
BMW 4 Series Convertible
| | |
| --- | --- |
| 420i | R718 250 |
| 420i AT | R738 024 |
| 420i Sports AT | R743 824 |
| 430i | R831 476 |
| 430i AT | R850 452 |
| 430i Sports AT | R856 252 |
| 440i Sports AT | R989 546 |
| M4 | R1 441 302 |
| M4 M-DCT | R1 440 162 |
All prices include a 5-year/100 000 km maintenance plan.
Related content:
BMW 440i Coupe M Sport (2016) Review
BMW M4 GTS: What's Cool About the Ultimate Performance BMW
BMW M4 with M Performance Parts (2016) Video Review
BMW M4 M-DCT with M Performance Parts (2016) Review
BMW 3-Series vs 4-Series: Which Should You Buy (Video)
BMW 4-Series Parking Challenge (Video)
The New BMW 4-Series Boot Test (Video)
Want to buy a BMW 4 Series?