German brand BMW always seems to be in the midst of a huge product roll-out. A number of very important replacements, or all-new vehicles, are set to be released in the coming months and years.
If history has shown us anything, BMW South Africa tends to introduce most of what is available internationally, and will then later pull back availability when a product has been proven not to work in the local market – case in point being the 2 Series Active Tourer. Therefore, in the overwhelming majority of the cases below, South Africans are likely to be offered these products at some point.
Regarding BMW's strategy in general, key focus areas include the rolling out of more electric and plug-in hybrid vehicles. The X-series of SUVs with electrified drivetrains will carry the iX moniker and it has been confirmed that electric power will even reach the M cars relatively soon. BMW is also no longer sticking to its rear-wheel drive only ethos, with the upcoming 1 Series switching to front-wheel drive and we expect wider application of the switchable xDrive system. Furthermore, expect more models using Carbon Core construction and a big push on the digital instrumentation and autonomous tech fronts.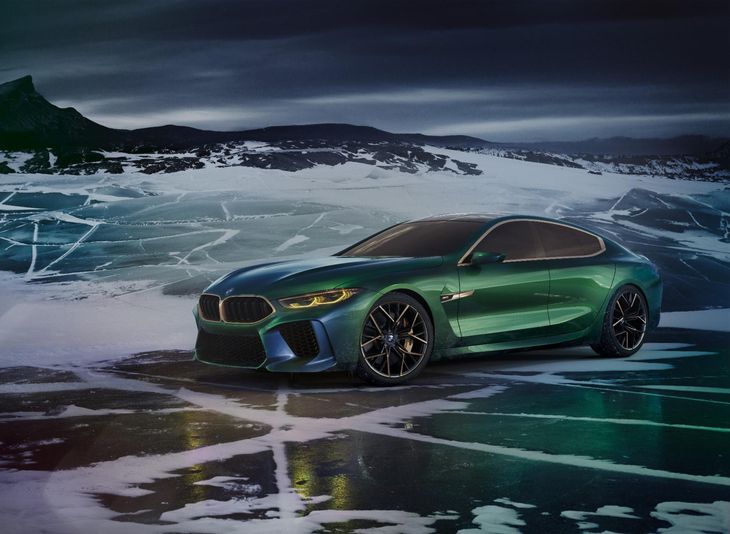 The production version of the M8 Gran Coupe could be one of the last entirely internal combustion M-cars to be released (2019).
BMW is also establishing an exclusive niche within its own product line-up. Vehicles such as the X7, 7 Series and 8 Series will be marketed slightly differently (under the Bayerische Moteren Werke logo) and be offered with exclusive features to increase their exclusivity and desirability.
So, prepare for lots of change and excitement on the BMW front in the coming years.
Note: Cars not listed below but on the radar include; new X6 (2019), updated X1 (2019), new 4 Series (2020), new i3 (2020), new 2 Series (2020).
New models already introduced in South Africa recently
BMW X2 arrives in South Africa
Future Product and Estimated Arrival Dates
BMW M5 (SA arrival imminent)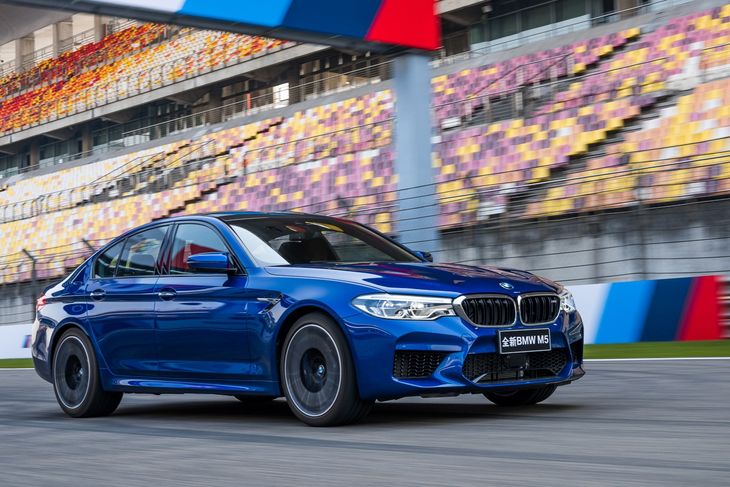 First examples of BMW's fiery M5 have already been spotted in South Africa. The newcomer boasts 441kW and 750Nm from its 4.4-Litre V8 engine. It can rocket to 100kph in 3.4sec. Pricing starts at R1 732 300.
BMW M3 CS (SA arrival May 2018)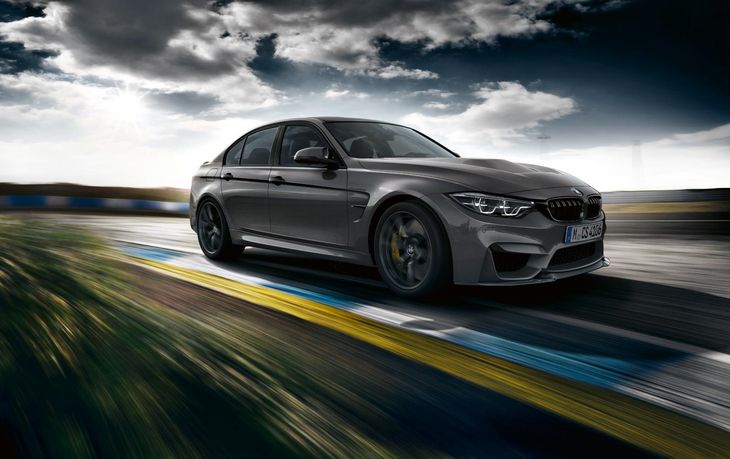 The hot new M3 CS arrives in May packing a 338kW/600Nm version of the M3/M4's straight-6 turbo. Only 15 of these scorchers will come to South Africa.
Read more about the M3 CS here.
BMW i8 Facelift and Roadster (SA introduction May 2018)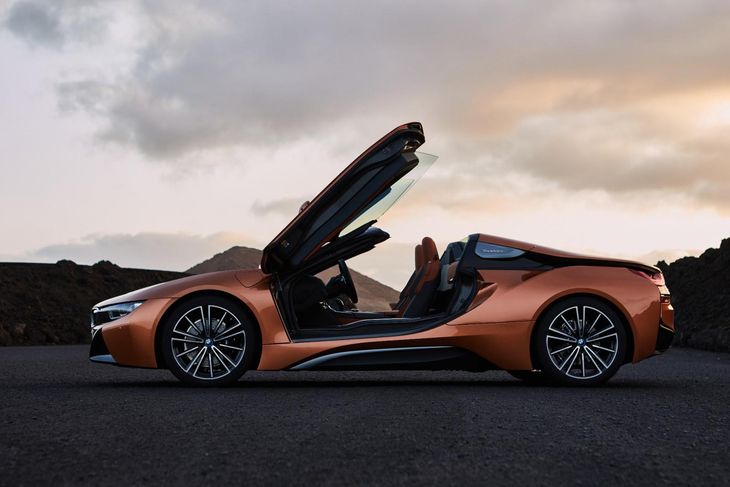 The updated i8 Roadster, as well as the new Roadster version, will soon become available in South Africa. Both the i8 Roadster and i8 Coupe feature a revised version of the i8's plug-in hybrid setup, which comprises a turbocharged 1.5-litre 3-cylinder petrol engine driving the rear wheels with 170 kW/320 Nm and combined with an uprated electric motor which now offers 105 kW/250 Nm mounted on the front axle. Total system output for both the i8 Roadster and Coupe is 275 kW (266 kW previously).
Electric driving is now possible at speeds up to 105 kph (previously 70 kph) and when in eDrive, the electric driving threshold increases to 120 kph.
Read more about the i8 and Roadster here.
BMW X4 (SA arrival 3rd Quarter 2018)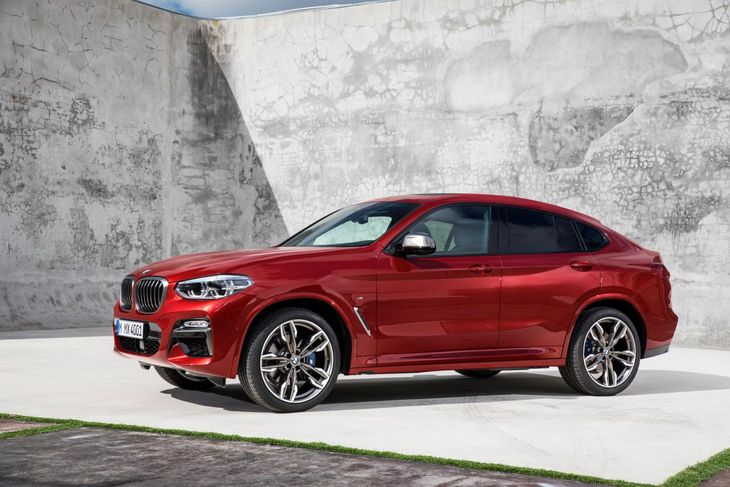 Based on the X3 as always, the new X4 features better resolved styling on the outside, a more upmarket cabin and, with new CLAR architecture and a significantly changed footprint, is lighter and features a lower centre of gravity. Hot M derivatives follow in 2019.
Read more about the new BMW X4 here.
BMW i3S (SA arrival late 2018)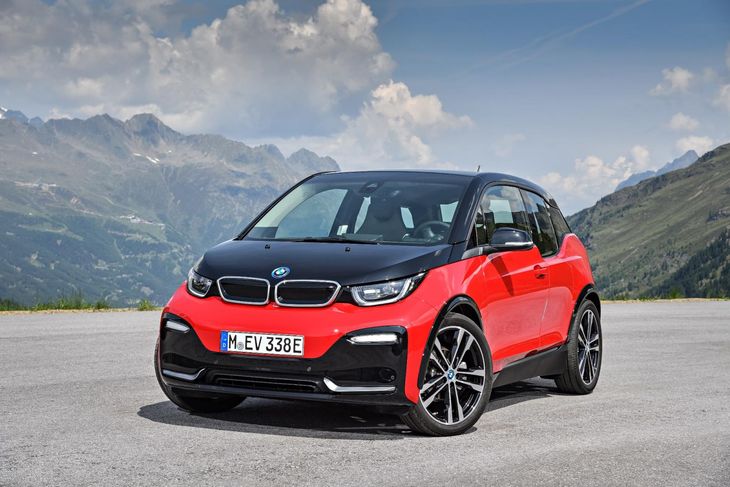 Joining the standard i3 (itself due for a minor facelift in the first quarter of 2018) is the i3S, which boasts slightly higher outputs (135kW and 270Nm) from its electric motor. Internationally offered as a pure electric or with a range-extender, the latter is likely to be the most popular in SA. The power hike drops the car's 0-100kph capability from 7.3 to 6.9sec.
BMW X5 (G05 - Production starts late 2018)

Photo by S.Baldauf / S.B. Medien
The all-new X5 will enter production late this year and should arrive in South Africa around mid-2019. It will feature Carbon Core construction, so should be significantly lighter than the current model. Visually, the kidney grilles are larger and more slanted, so seems to follow the look of the upcoming X7. The 35i and 35d derivatives will make way for 40i/40d replacements. The hot M version will follow slightly later and likely use both the M5's engine and its xDrive all-wheel drive system (switchable to rear-wheel drive).
BMW 7 Series LCI facelift (Later 2018 World Launch)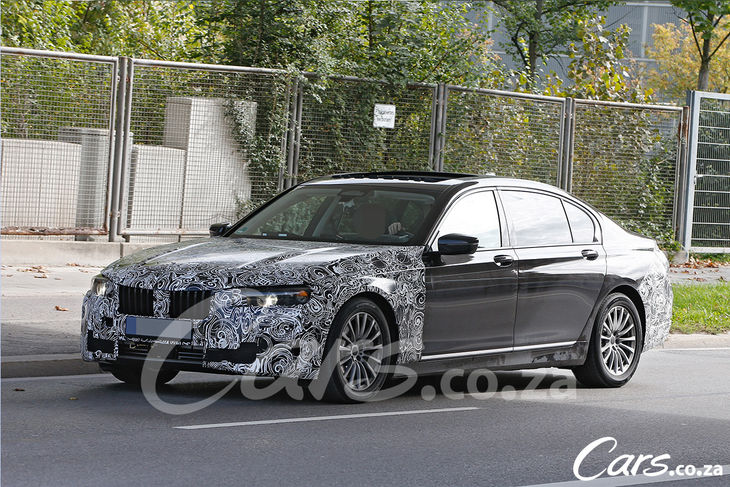 Photo by S.Baldauf / S.B. Medien
It's hard to believe but BMW's flagship is due for a facelift relatively shortly. It appears the upgrade could be extensive with a larger grille (think X7 concept), and reworked rear lights among the rumoured changes. Inside, there's a completely digital instrument cluster and another step up in terms of autonomous features.
BMW 8 Series (International Launch this year)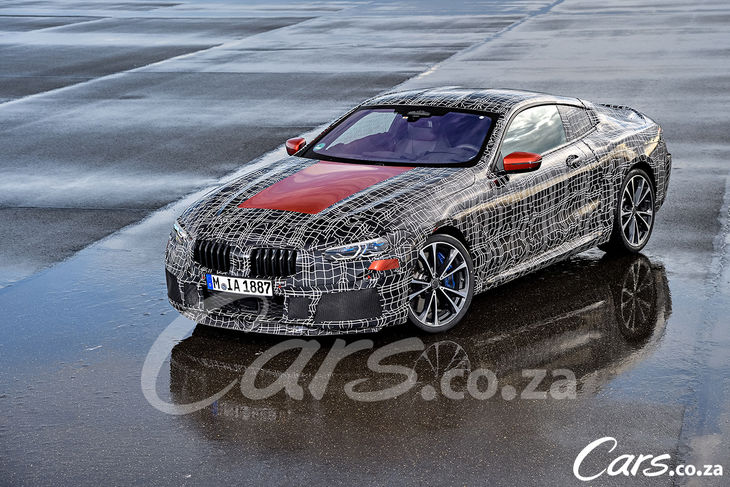 Photo by S.Baldauf / S.B. Medien
The return of the 8 Series nameplate happens later this year with the introduction of a new flagship coupe, followed swiftly by a convertible version (pictured below) and then, later, a Gran Coupe derivative. The production car's design is apparently very similar to the concept shown at the Frankfurt Motor Show last year, except at the rear, where the lights reportedly look like a combination of new X4 and 8 Series concept lights. Inside, digital instrumentation and a host of autonomy features dominate. An M8 is confirmed, too. South African availability - possibly early 2019.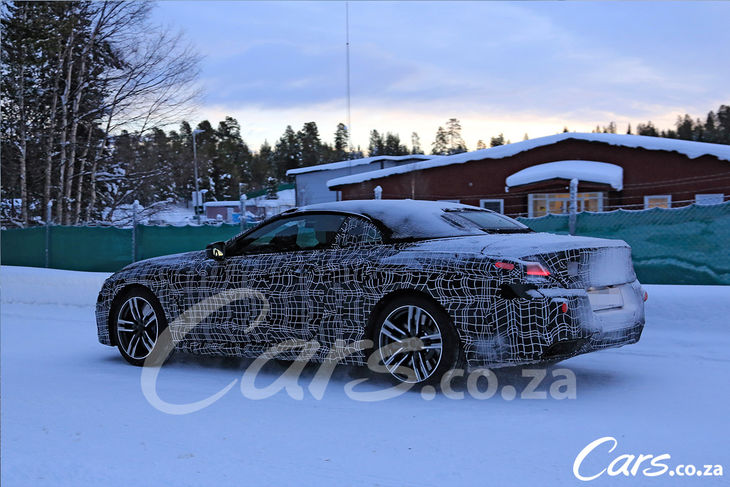 Photo by S.Baldauf / S.B. Medien
BMW Z4 (Launch 2019)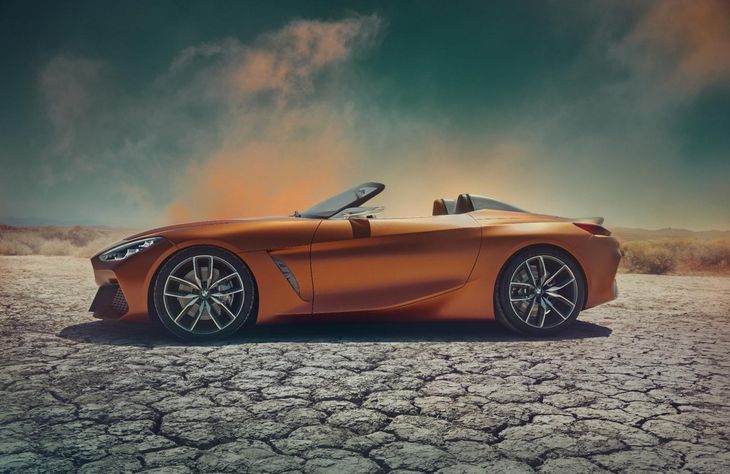 The new Z4 has been a long time coming. It is being co-developed with Toyota (new Supra), and was already seen in concept form last year. Although it will be shown late in 2018 at the Pebble Beach Conncous D'Elegance, market availability is only likely in 2019. The Z4 will be offered as a roadster and the Toyota as a coupe. Reportedly, they are tuned to be quite different in character, with the Toyota being the edgier sportscar. Straight-6 engines and rear-wheel drive will feature on both. A Z4 with a Competition Package is also rumoured.
Read more about the Z4 Concept here
BMW X3 M (Launch 2019)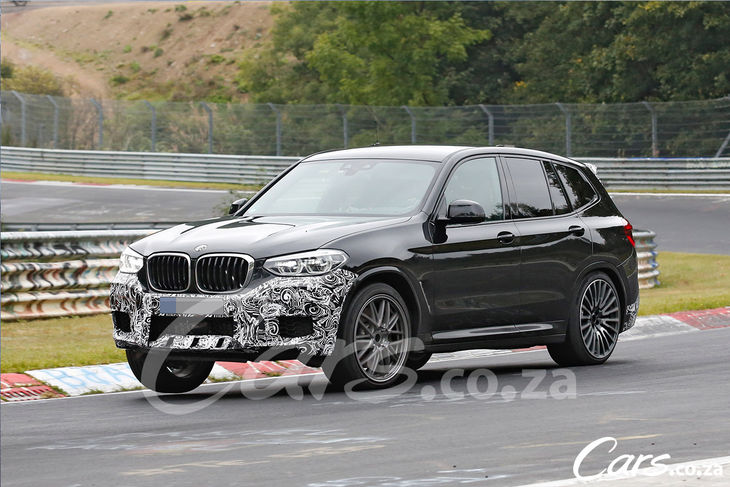 Photo by S.Baldauf / S.B. Medien
The current X3 M40i is already a mighty impressive machine, but more fun is on the way in the shape of a proper M-division X3. It is likely to be powered by a version of the company's B58 engine, a 3.0L inline-6 that should push out around 330kW.
BMW 1 Series (F40 - Launch 2019)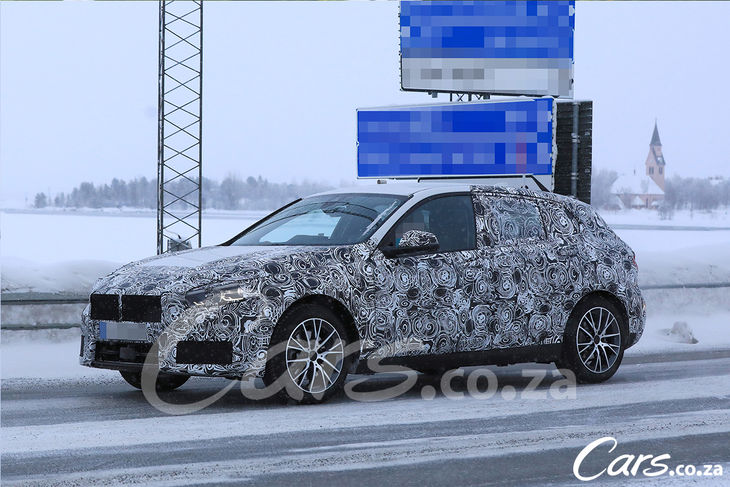 Photo by S.Baldauf / S.B. Medien
A big change happens next year with the arrival of the all-new BMW 1 Series. For the first time, the smallest BMW will be offered with front-wheel drive, which according to BMW has packaging benefits. Expect significantly more space inside from a vehicle that will also grow slightly in terms of most dimensions. Interestingly, the M140i is likely to be replaced by a vehicle badged 135ix… indicating all-wheel drive.
BMW 2 Series Gran Coupe (Launch 2019)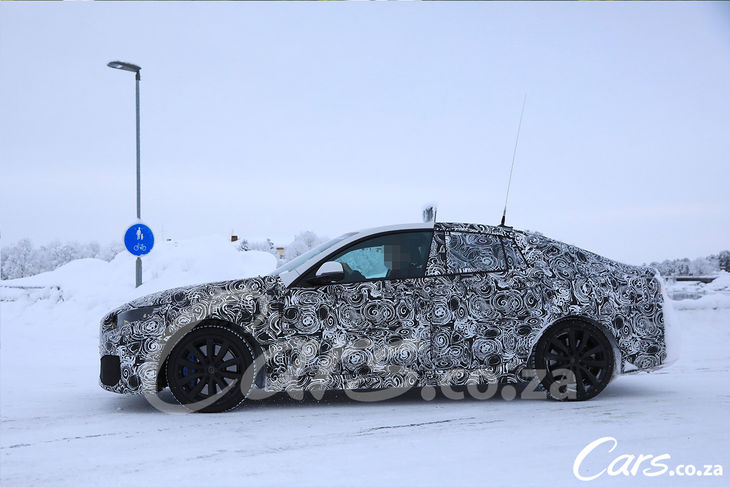 Photo by S.Baldauf / S.B. Medien
Based on the same underpinnings as the upcoming 1 Series, the sleek new 4-door 2 Series will battle it out with the likes of the Audi A3 sedan and Mercedes-Benz CLA. It should be revealed before year-end, but is only likely to reach markets in 2019. As with the 1 Series, the rumour mill suggests hot versions could feature xDrive all-wheel drive.
BMW 3 Series (G20 - Launch 2019)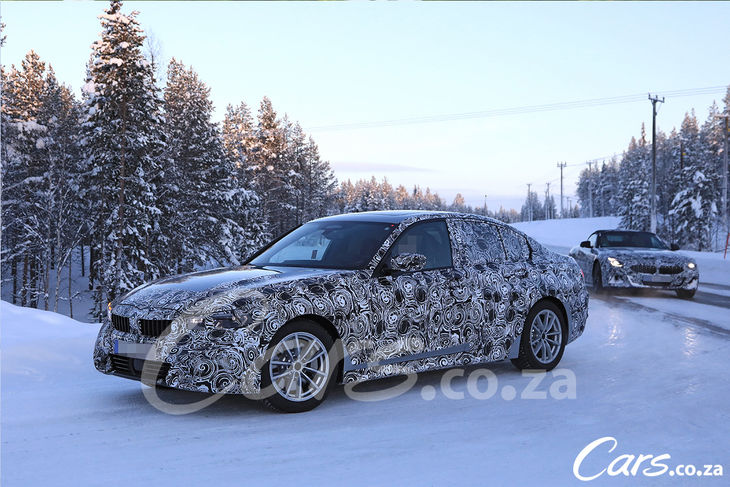 Photo by S.Baldauf / S.B. Medien
The 3 Series remains BMW's most important product and the one it needs to get absolutely right. The all-new G20 generation car is undergoing final testing before launch next year. The new car is rumoured to feature a longer wheelbase, wider track and lower centre of gravity. It has also lost the controversial hump at the leading edge of its bonnet and, inside, there appears to be a relatively big step forward - BMW tends to evolve its interiors slowly. Features such as digital dashboards, larger infotainment screens and partial autonomy systems will be on offer. It looks like the 340i will move into a more dedicated sports-oriented positioning, with talks of it being available only as M340i. Expect the next 3 Series in South Africa later in 2019.
BMW X7
Previewed as a concept car at last year's Frankfurt Motor Show, the X7 will hit markets with a thud soon. South African availability is likely late this year or early 2019. Production has already started in America. Positioned to compete with the Range Rover and Mercedes-Benz GLS, as well as a host of America-only products, BMW will throw all its toys at the X7, including massaging seats, concierge services, and even the M Sport differential (a first on a X-badged BMW). The top seller is likely to be the xDrive50i, powered by a twin-turbo 4.4-litre V8.
BMW M3 (G80 World Launch 2020)

Photo by S.Baldauf / S.B. Medien
It seems a very long wait for the next-generation M3 is in order... the current model will cease production pretty soon and the all-new G80 generation car is only likely to reach markets in 2020. It does, however, appear to be justified as the next M3 will feature a lot of changes, even though the base engine may be the same. Using the new lightweight CLAR architecture, the next M3 will be lighter and stiffer but the bigger changes are probably under the bonnet. It is rumoured to feature a mild hybrid system and at least one electric turbocharger, as well as a water-injection system. It is mooted to punch out at least 370kW.
Another possible important tech change is a switch to xDrive all-wheel drive, but retaining the ability to switch to rear-wheel drive at the touch of a button.
BMW iX3 (World Launch 2020)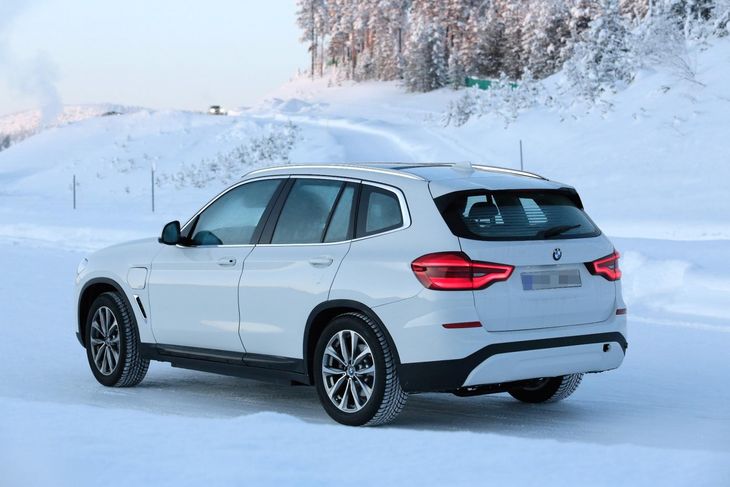 Photo by S.Baldauf / S.B. Medien
The first all-electric BMW crossover/SUV to reach the market will be the electric version of the new X3, caught here being tested in Scandinavia. As you can see, there are no exhausts… At this point it is unclear whether the iX3 will be offered in xDrive all-wheel drive form. It should reach the market in 2020. A plug-in hybrid version is also likely to come to market at around the same time, combining a 2.0-litre petrol engine with an electric motor.
BMW i4 (World Launch 2021)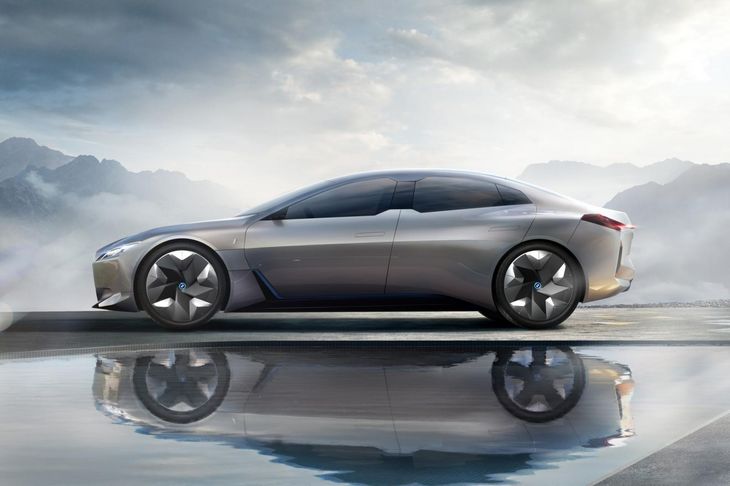 The production version of the striking BMW i VisionDynamics revealed at last year's Frankfurt Motor Show arrives in 2021. It is essentially a rival to the Tesla Model S - fast 4-door "gran coupe". It will reportedly have a range of about 400km and a top speed limited to 200kph.
BMW iNEXT (Possible introduction 2021)
A rumoured fully electric and Level 3 autonomous vehicle is currently under development. It is reported to be about the size of an X5, offer seating for five passengers, and will feature a crossover bodyshape. Level 3 automation means it requires almost no human intervention but will still offer the opportunity to the driver to take the wheel.
You may also be interested in;
Geneva 2018 Motor Show highlights
BMW M3 Convertible Edition 30 Jahre revealed
BMW M5 Competition Pack on the way
Looking for a new / used BMW to buy?