These are the 5 Performance Car semi-finalists for the Cars.co.za Consumer Awards – powered by WesBank!
The second annual Cars.co.za Consumer Awards – now powered by WesBank, is underway and the 65 semi-finalists across 13 categories have been chosen. Make sure you visit the Cars.co.za Consumer Awards – powered by WesBank website for all the vehicle and category information and also be sure to follow us on Twitter (@CarsSouthAfrica), Facebook (CarsSA) and Instagram (carssouthafrica) for the latest updates.
The Cars.co.za Ownership Satisfaction Survey, in partnership with leading data specialists, Lightstone Consumer, forms an integral part of the awards programme, with the survey accounting for 50% of the final result in each category. The brand-specific data incorporates feedback from thousands of South African new vehicle owners, based on their experiences of their vehicles (must be less than 5 years old and serviced through franchised outlets).
Have your say and complete the Cars.co.za Ownership Satisfaction Survey now!
While supercars and other "exotics" are mere fantasies for most motorists, there are cars priced below the magical R1 million mark that offer near-supercar thrills and performance. In this category we are not only looking for sizzling performance, but also driver engagement, whether driven on the track or on the road. For a car to be considered in this category, the following criteria apply: its listed price must be between R600 000 and R1 000 000 at the time of semi-finalist voting (September 1, 2016) to ensure that this doesn't become a category dominated by extravagant and unattainable exotics.
The semi-finalists in the Performance Car category of the Cars.co.za Consumer Awards – powered by WesBank are (in no particular order):
Mercedes-AMG A45 4Matic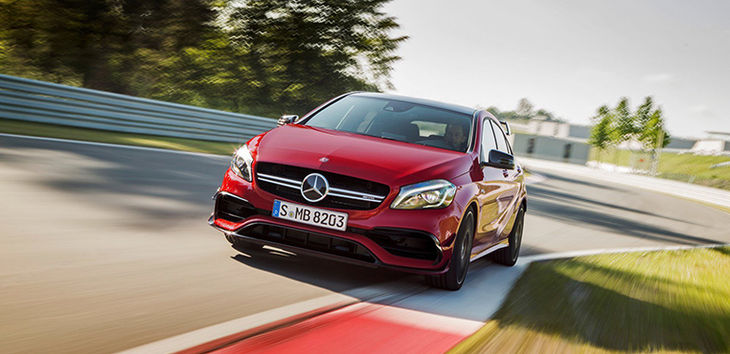 Following a mild facelift and a few technical upgrades, the Mercedes-AMG A45 4MATIC remains the most potent performance hatchback available in South Africa. Its turbocharged engine is a technological marvel that squeezes a scarcely believable 280 kW from a 2.0-litre powerplant. And the standard all-wheel drive system allows all that power to be harnessed most effectively. The A45's turbocharged 2.0-litre engine offers a significant bump in power and torque over its predecessor with a total of 280 kW (+25 kW) and 475 Nm of torque (+25 Nm). Those numbers are delivered to all four wheels using a revised 7-speed dual clutch transmission that can be operated manually by utilising the steering wheel-mounted shift paddles.
Related articles:
Mercedes-AMG A45 4MATIC (2016) Review
Track Race: Audi RS3 vs Merc-AMG A45 vs Honda Civic Type R vs BMW M2 [Video]
Drag Race: Audi RS3 vs Mercedes A45 AMG [Video]
Honda Civic Type-R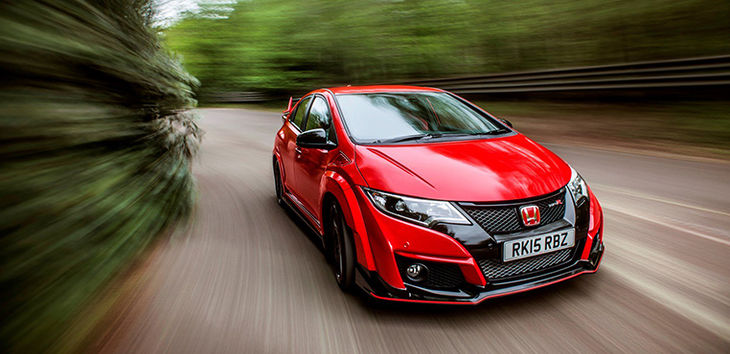 With the exception of the NSX supercar, Honda hasn't built a serious everyday performance car since the demise of the much-loved S2000; previous iterations of the Civic Type-R struggled to keep up with their turbocharged rivals. So Honda went back to the drawing board and came up with an all-new take on the Type-R. It's no wallflower, that's for sure, but it also packs a colossal punch and loves track days... To match its overt boy racer looks, the Type-R packs a mighty punch with its newly developed 2.0-litre turbocharged VTEC engine. Enthusiasts are in for a treat with 228 kW and 400 Nm powering the front wheels through a short-throw 6-speed manual transmission.
Related articles:
Honda Civic Type-R (2016) Review
5 Things to Know About the New Honda Civic Type-R
BMW M2 vs Mercedes-AMG A45 vs Audi RS3 vs Honda Civic Type-R: On-track analysis (Video)
Ford Focus RS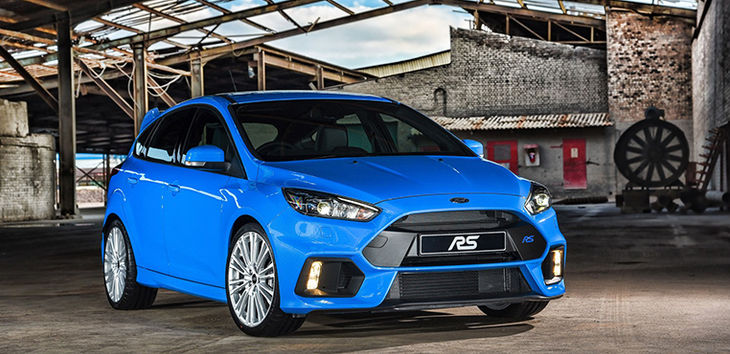 RS is a special badge in Ford's product line-up and, therefore, the Blue Oval applies it sparingly. RS models are exceptionally desirable, fast and, most importantly, personify everyman appeal. While many people dream about exotic machinery, an RS-badged Ford is widely regarded a working class hero.
Given the heady price of the Focus RS, that notion may no longer be applicable, but this iteration could one day be remembered as one of the best of the breed. The iconic 2.5-litre 5-cylinder of the previous car is gone and in its place is a 2.3-litre 4-cylinder turbopetrol unit. Anoraks will point out it's the same motor as in the Mustang Ecoboost, but while that's fundamentally true, there are some modifications to the unit that allow it to produce a tad more power.
Related articles:

Ford Focus RS (2016) Review
Ford Focus RS (2016) First Drive
BMW M2 M-DCT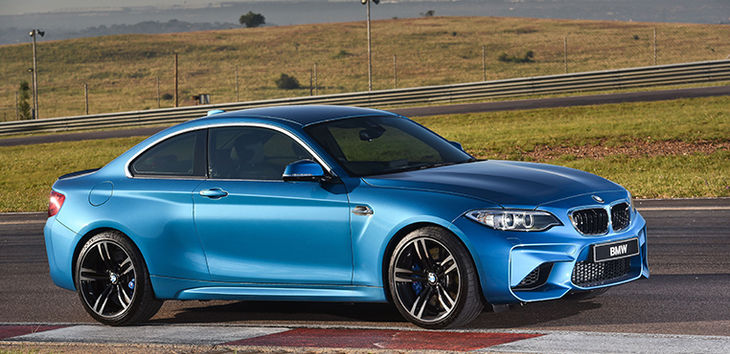 The BMW M2 was easily one of the most talked-about introductions of 2016. It appears to have everything that any sports car aficionado would want. Muscular looks. Check. Exciting engine sounds. Check. Sizzling performance. Check. Engaging, smile-inducing handling. Double check! The M2 is powered by an engine that has "future legend" written all over it.
Loosely based on the single-turbo N55 engine of the M235i, but with internals borrowed from the current M3/M4 and expertly tweaked by the masters at BMW's M division, the M2's six-pot delivers 272 kW and 465 Nm of torque, enough to blitz the benchmark 0-100 kph sprint in 4.3 seconds. The engine is mated with BMW's superb 7-speed M-DCT dual-clutch transmission. It's a thoroughly engaging combination, and wringing the engine's neck all the way to the red line is seriously addictive.

Related articles:
BMW M2 Coupe Auto (2016) Review
BMW M2 vs Mercedes-AMG A45 vs Audi RS3 vs Honda Civic Type-R: On-track analysis (Video)
Track Race: Audi RS3 vs Merc-AMG A45 vs Honda Civic Type R vs BMW M2 [Video]
Drag Race: BMW M2 vs Mercedes A45 AMG [Video]
5 Things We Learned about the BMW M2
Audi TTS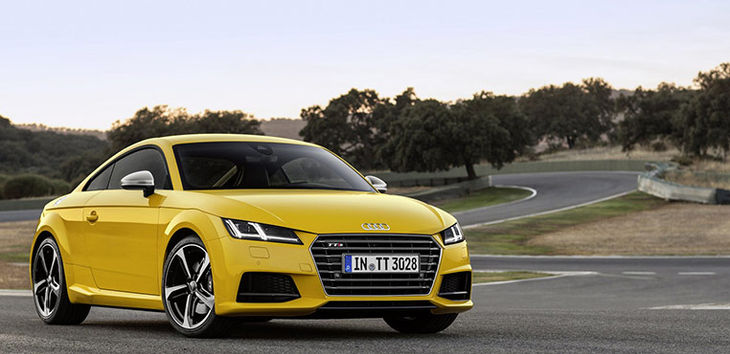 The Audi TT claimed the Fun Car title in last year's Cars.co.za Consumer Awards, but its price has put it out of contention in that category. But there's good news: it's faster, sharper sibling, the TTS, is an ideal fit for the Performance Car category. Compared with the standard TT, there's a substantial power hike. Although the displacement of the engine has remained the same as the 2.0T models, the power and torque outputs have increased to 228 kW and 380 Nm respectively. These gains may seem moderate (especially in terms of torque), but the TTS feels noticeably more eager and faster than standard Audi TTs.
Related articles:
Audi TTS 2.0T FSI quattro (2016) Review
Audi TT 2,0T S tronic - Best Fun Car