Following the market arrival of the new Audi A8 luxury sedan, Audi will be introducing a new nomenclature for all its vehicles. Here's what you need to know…
We are all familiar with Audi's current vehicle naming structure consisting of a single letter and a number, as in A1, A3, A4 and going up to the largest SUV vehicles such as the Q7 and forthcoming Q8. However, Audi's naming structure will change with the arrival of the new recently-revealed A8 luxury sedan which is due to arrive in South Africa in the middle of 2018.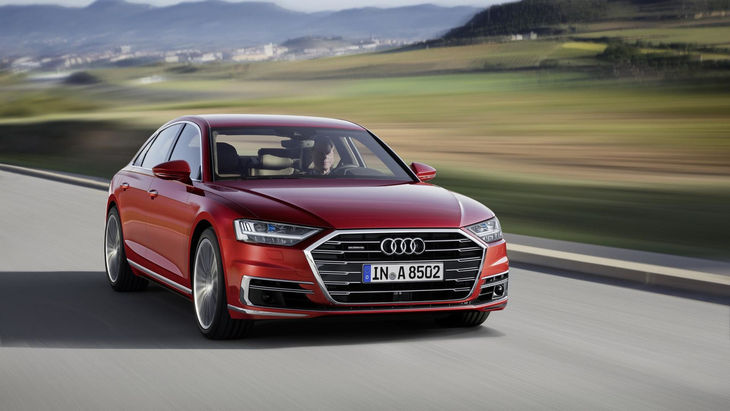 The forthcoming Audi A8 will be the first vehicle to feature the updated nomenclature.
All new Audi models will feature 2 numbers appearing alongside the current designation and engine type. The numbers will represent power output and will include numbers between 30 and 70.
As an example, all models with a power output between 81 kW and 96 kW will wear the '30' designation. The number '45' will be seen on Audi vehicles with outputs between 169 kW and 195 kW. The number '50' represents outputs between 210 kW and 230 kW while '55' will be found on vehicles with 245 kW to 275 kW. Audi performance cars with more than 400 kW will wear the '70' designation. Each number will be accompanied with either TFSI, TDI, G-tron, E-tron and so forth.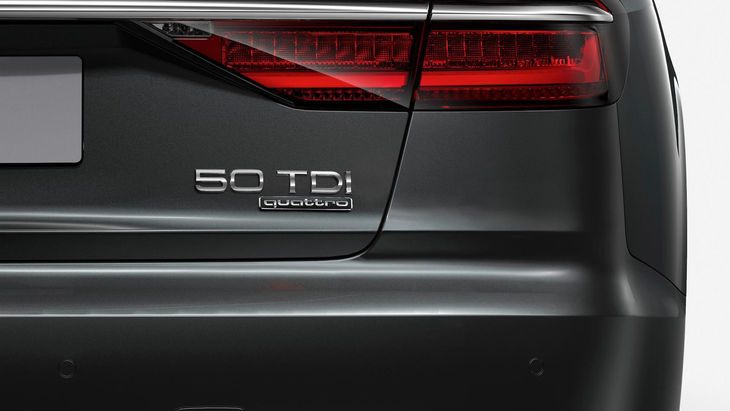 The new nomenclature will make it easier to identify models and hierarchy of Audi's vehicle range.

Here is a quick breakdown of the new naming structure:
30 = 109-128 hp (81-96 kW)
35 = 147-160 hp (110-120 kW)
40 = 167-201 hp (125-150 kW)
45 = 226-248 hp (169-185 kW)
50 = 281-308 hp (210-230 kW)
55 = 328-368 hp (245-275 kW)
60 = 429-455 hp (320-340 kW)
70 = 536+ hp (400+ kW)
Audi believes that the new naming structure better represents the hierarchy of its model range and that models will be easier to identify, especially vehicles with electric and hybrid powertrains.
"As alternative drive technologies become increasingly relevant, engine displacement as a performance attribute is becoming less important to our customers," explained Dr. Dietmar Voggenreiter, Board of Management Member for Sales and Marketing at AUDI AG. "The clarity and logic of structuring the designations according to power output makes it possible to distinguish between the various performance levels."

The forthcoming Audi A8 will be the first vehicle to wear the new badges and will arrive with '50 TDI' and '55 TFSI' badges, representing the respective 383 kW and 455 kW of its 6-cylinder engines. After that, all new Audi models will follow this new designation.
Want to buy an Audi?
Find a new or used Audi on Cars.co.za
Related Content
Audi & VW lead IPSOS SA quality study
Audi A8 (2018) Revealed [with Video]
Audi RS3 Sportback & Sedan (2017) Specs & Price
3 Cars the Audi RS3 Sedan Needs to Beat
New Audi Q5 (2017) Launch Review