Photos of what appears to be the all-new Toyota Yaris have surfaced online. Here's what we know so far.
Not so long ago, we ran a spy shot story showing what appeared to be the all-new Toyota Yaris GR testing at the Nurburgring. It was one of the very few times we've seen the next-generation Yaris, until now. Thanks to Automotive Uzone, we can get a good look at the new model.
What you see isn't the sporty GR model, but rather something resembling an entry-level compact car. Like the Toyota C-HR, the new Yaris shares the contrasting roof. Under the skin, both vehicles share the TNG platform, something we've experienced in the new Corolla and RAV4 too. TNG is a great platform, not only for its tremendous versatility but also its refinement.
Interestingly, Toyota South Africa makes do with the Thai-built Yaris, which is cheaper to import into our market. However, we feel it's a tad underwhelming and hope that we get the European-spec model. It's a bit early to talk about powertrain, but expect a hybrid setup in some of the higher-spec models, while some naturally-aspirated petrol engines should cover the rest of the range.
As for the 2020 Toyota Yaris GR Sport you see below, it's heading into quite a freshly contested segment, with a soon-to-be-revealed Hyundai i20N, Opel Corsa GSI and Suzuki Swift Sport all vying for a slice of the pie.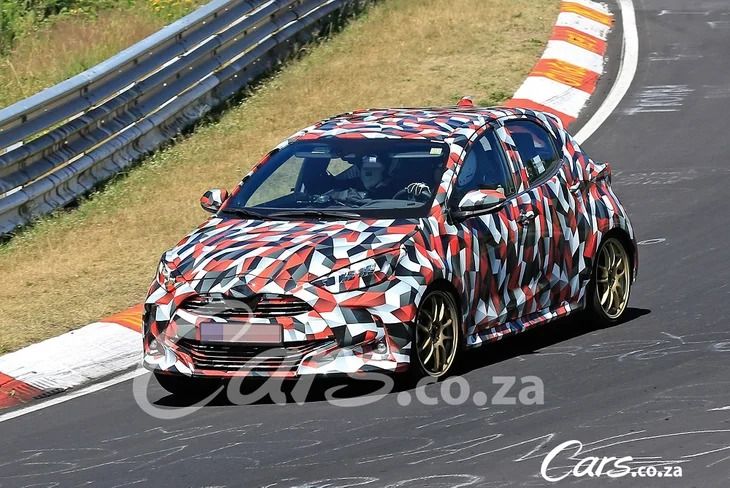 Further Reading
Hyundai plans i20 N: Will it Look Like This?
Toyota Yaris (2018) Specs & Price
Toyota Yaris GRMN (2018) Local Drive