Audi is breaking new ground with its Q2 – a compact family car/crossover with a premium bent. Is there room in the tiny segment for another competitor? We investigate the newcomer's rivals.
For our Video Review and Pricing of the new Q2 click here
... or read a First Drive impression with pricing of the Audi here
In order to more than just add another player to the mix of compact SUVs, Audi made its smallest crossover something a little bit different, which in itself is not a very "Audi thing" to do. The Q2 introduces some new design elements that we'll see on its models in the future, but the bit that draws the most attention is the upwards kink around the rear haunches. It appears to be something from the Quattro concept a few years back that's been dropped in and it's either to your taste – or not. It makes the body appear angular and rigid at the rear, but at least it doesn't suffer from Audi's Russian Doll syndrome of late; it is certainly distinctive.
So, Audi have noted that a car in this segment needs to stand out and what of those other competitors that it needs to fend off? Well, there's the usual German rivals, but maybe some others that could, if you were wearing your sensible hat, draw you away from the Q2. Here they are, in no particular order:
1. Mercedes-Benz GLA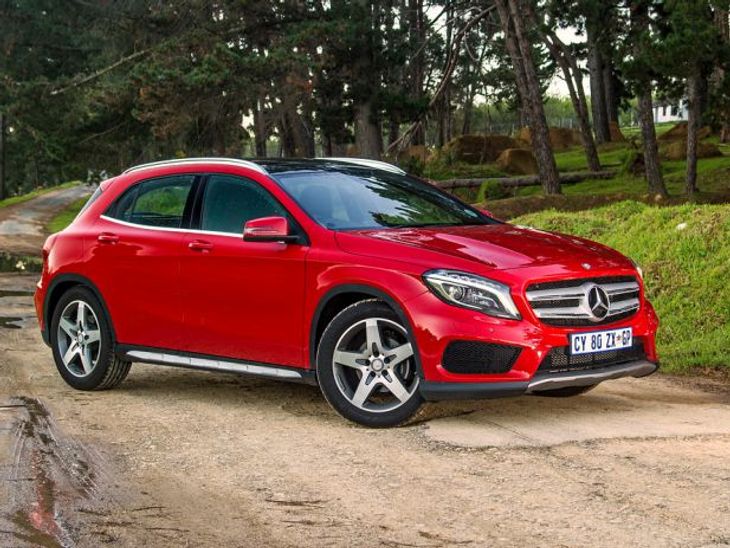 The GLA is an obvious rival, but it hasn't aged all that well in the 3 years it's been on sale and looks a bit dull already. The A-Class chassis it rides on has been known to be particularly harsh over bumps unless the air-suspension is specced and comfort setting selected. The GLA also has a high entry price that the Q2 can beat with its 3-cylinder 1.0-litre 85 kW and 200 Nm unit. For some, the GLA just isn't quite tall enough to be a true crossover either, especially in our market where the SUV proportions are particularly appealing. A facelift is imminent.
Related content:
Facelifted Mercedes-Benz GLA Shown
Mercedes-Benz GLA45 AMG Edition 1 (2014) Review
Mercedes-Benz GLA 200 CDI Review

2. BMW X1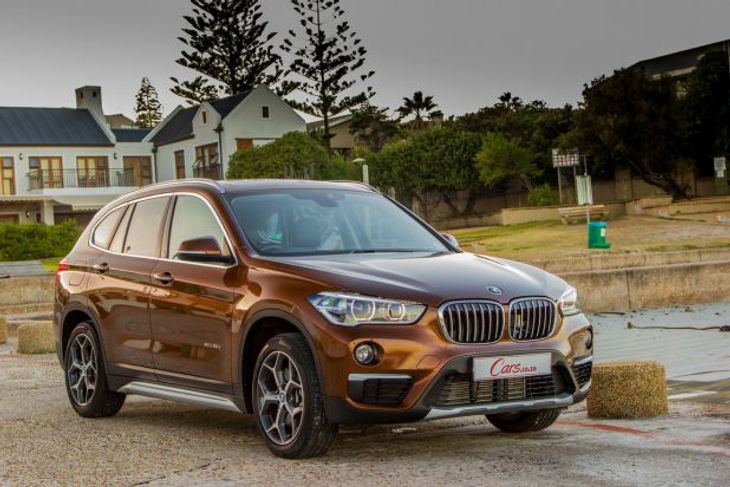 We suspect the X1 might be harder to beat as the Munich-based brand's crossover is a bigger car than the Q2 and, on equal footing, a bit cheaper as well. The Bimmer is more spacious inside and out, offers almost identical options and has the right SUV proportions for the segment. The Audi has it licked in terms of outright desirability, however. The Q2 is certainly a car that can tug at your heartstrings, whereas the BMW X1 doesn't have the same attention-grabbing looks.
Related content:
BMW X1 xDrive20d (2016) Review
BMW X1 xDrive25i xLine AT (2016) Review

3. Jeep Renegade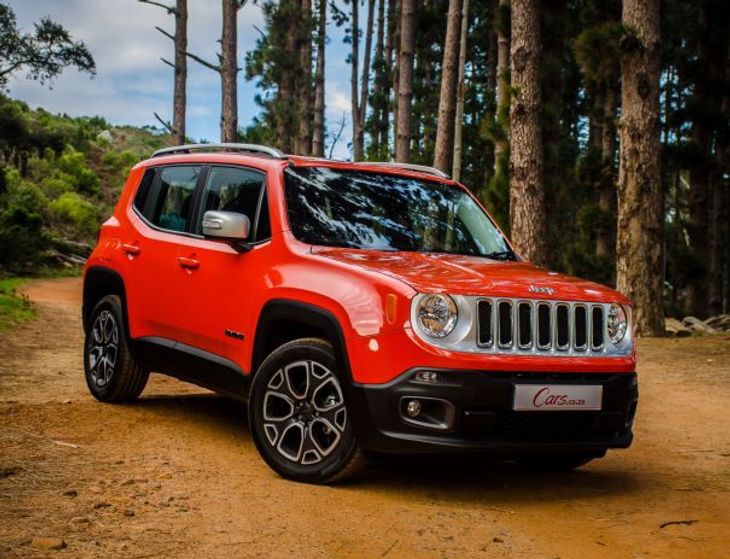 Jeep isn't a traditional Audi rival, but when you look at cars that attract buyers based on design and attention-grabbing looks, the Renegade is a solid contender. The Jeep even has a 1.4-litre turbocharged engine that can compete with the Audi. The Jeep is a lot cheaper and comes standard with more equipment, but that equipment is not as premium or nice to touch or operate the Audi's. The build quality of the German is going to be hard to turn down once you ensconce yourself behind the tiller. The Jeep offers a reasonable alternative if you're after something a bit different from the rest of the crowd, however.
Related content:
Jeep Renegade 1.4L T Limited Launch Edition (2015) Review
Top 10 things to know about the New Jeep Renegade

4. Volkswagen Tiguan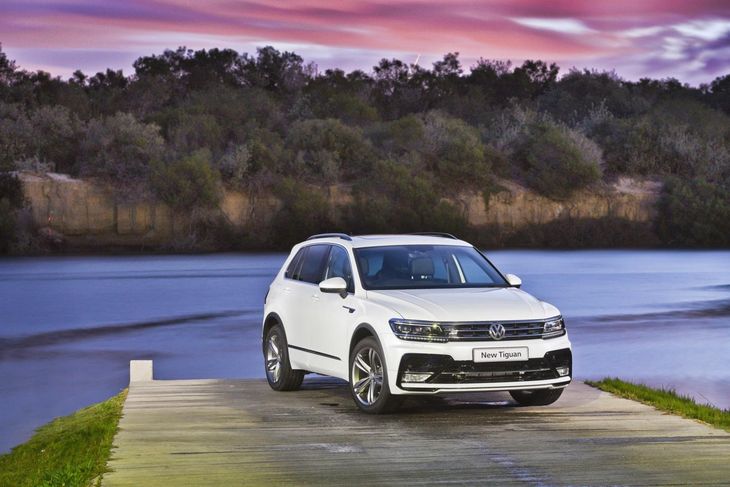 The Tiguan is the car you buy with your sensible hat on. It has more room than the Q2 and it also comes from the same family as the Q2. The Tiguan has a quality interior that's maybe not quite as glamorous as the Audi but it's not exactly a prison cell either. The 1.4-litre turbopetrol engine is identical to the Audis and the ride is more comfortable than the Q2's sporty setup. You need to decide if you want to play the long game with the Tiguan, that will cover all your bases or if the Q2 is just too nice to turn down…

Related content:
Latest: Volkswagen Tiguan (2016) Specs & Prices
Comparative Review: Hyundai Tucson vs Kia Sportage vs Renault Kadjar vs Volkswagen Tiguan
Volkswagen Tiguan 1.4 TSI Comfortline R-Line (2016) Review
Volkswagen Tiguan 1.4 TSI 110 kW DSG (2016) Review
Volkswagen Tiguan 1.4 DSG (2016) Video Review
5 Cool Things About the New Volkswagen Tiguan

5. Mini Countryman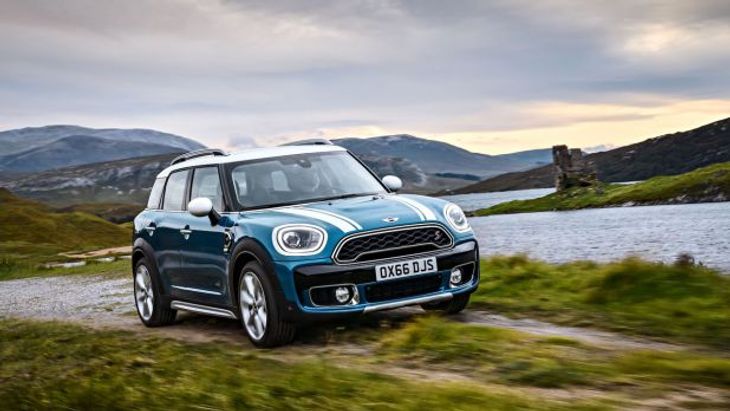 As far as customisation goes, few manufacturers can turn up the funk quite like Mini. No matter what specification you want in whatever colour combinations, Mini can do it. The Audi similarly can be customised to an extent, but those seeking a bit more funk and wild combinations might be pulled towards the Mini, which will become available in the local market at the end of March 2017. The Q2 will probably appeal to a buyer looking for a more premium experience than what you get from a fun and colourful Mini...
More reading:
Audi Q2 (2017) Test Drive & Review Video
Audi Q2 (2017) First Drive

Interested in buying an Audi?