According to reports, the Toyota Corolla is the best-selling car in the world for the first six months of 2016.
We recently reported that Volkswagen overtook Toyota to become the largest carmaker in the world. That may be true, but no car, it seems, is more popular than the Toyota Corolla. A report compiled by Focus2Move examined sales figures for more than 2 700 models sold in over 140 countries and the Corolla came out on top as the world's most popular car with 634 298 units sold in the first half of the year.
The Corolla is closely followed by the Volkswagen Golf with 500 630 units sold worldwide while Ford's F-Series bakkie claims third place with sales totalling 478 384.
The Ford Focus joins the list at fourth place with 367 479 sales and Hyundai's Elantra cracks fifth place with 363 490 sales in the first half of the year. Another car from Hyundai that's showing significant gains is the recently introduced Tucson, which jumped 94 places and is currently placed 16th with 285 060 sales so far.
The Volkswagen Polo is a firm South African favourite and is consistently a best-seller locally. The Polo is ranked sixth in the world with 358 602 sales. Interestingly, the Toyota Hilux, South Africa's best-selling vehicle, is ranked 14th with 287 438 sales while its main rival, the Ford Ranger, is ranked 95th with 105 860 worldwide sales.​

Interested in buying a new/used Toyota Corolla? Start your search on Cars.co.za here!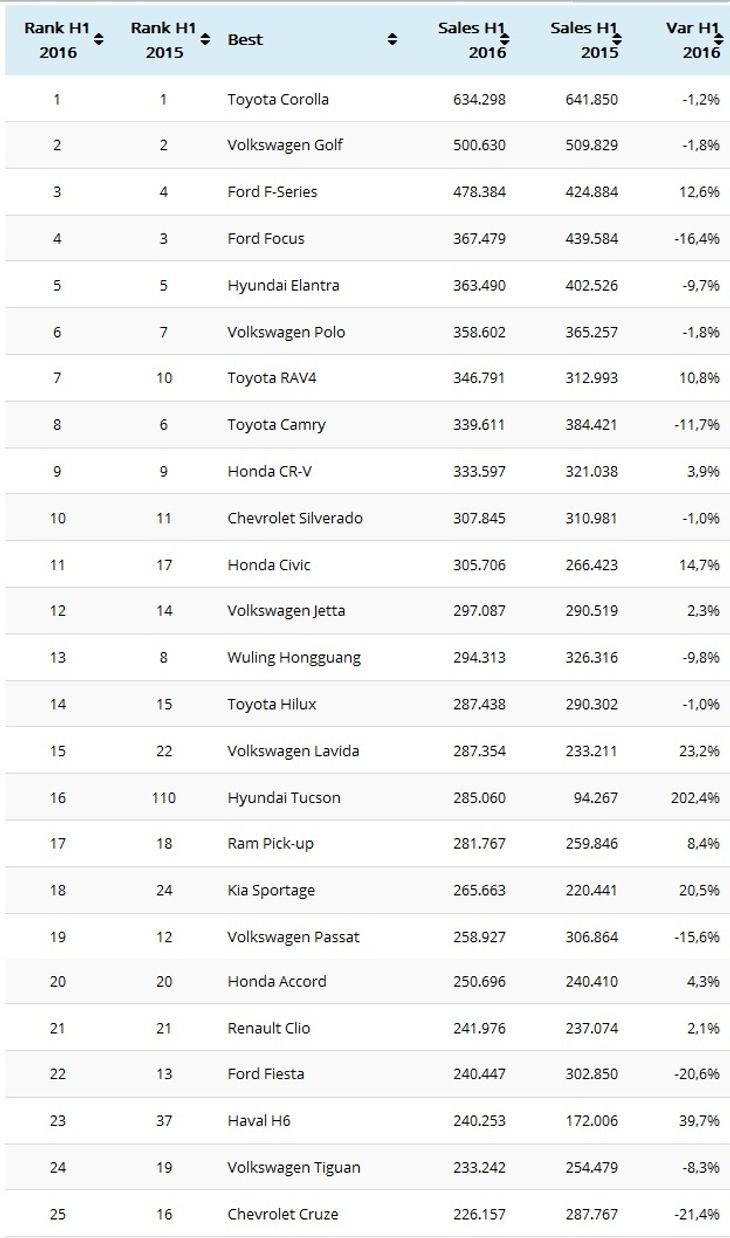 Additional Content:
Toyota Corolla Sprinter (2015) Review

Toyota Corolla Quest Video Review