In South Africa, French car brands have been criticised for exorbitant servicing/repair costs, parts shortages, poor resale values (and other problems) for a long time. Peugeot SA's reputation is not great, but extensive work has been done behind the scenes and business appears to be on the up. Can the firm replicate its brand's European success?
Peugeot SA has been in the doldrums, which is an unfair indictment of the brand's contemporary products; when we've tested Peugeots we've found them to be competent and competitive, yet the brand's sales numbers have been dismal. It seems that no matter how good modern Peugeot models are, prospective customers have opted for other brands' wares purely because of misgivings about the French brand's after-sales support.
We've all heard a horror story about someone's Peugeot spending weeks holed up in a workshop corner while it awaits some part that needs to be shipped in from Europe. When the part eventually arrives and is fitted, the car's owner is then presented with a higher-than-expected bill and finally, when the time comes to trade-in the Peugeot, its resale value is appallingly low. It's no surprise that Peugeot SA's products are being overlooked.
But you may be quite surprised to learn that in Europe, PSA Groupe (Peugeot, Citroen, DS, Opel) products are currently selling up a storm, with profits at a record high. In 2017, PSA Groupe tallied up sales of more than 2 million units and in 2018, almost 3.1 million vehicles were sold. Since PSA took over Opel (after General Motors offloaded the German brand), the Russelsheim-based marque has introduced a raft of new products and has finally begun climbing up the sales charts. Peugeot's product offensive, meanwhile, is paying dividends with the all-new 208, 2008 and 3008 all sitting in the top 25 cars sold in August 2019. The PSA Groupe, with 5 products in the same chart, is running rampant (the other 2 products are the Citroen C3 and Opel Corsa). Speaking of Citroen, that brand is making a return to South Africa and will undergo a full relaunch in October 2019.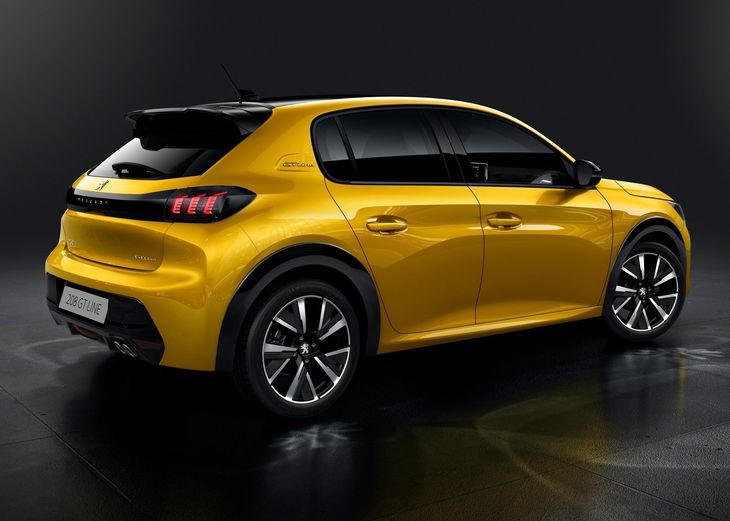 The all-new Peugeot 208 looks a mouth-watering prospect and is already tallying up good numbers in the European sales charts.
Peugeot South Africa's repair strategy
With its reputation in tatters, Peugeot SA faces a monumental task to overturn decades' worth of poor perception and right the wrongs of the past, but the local firm has undergone an overhaul of its top management and dealership network. At the top is flamboyant and passionate Frenchman Xavier Gobille. Known for his valiant efforts in turning beleaguered Renault South Africa around in the late 2000s. He also had stints at Jaguar Land Rover SA and Nissan SA. He's also a petrolhead and genuinely loves cars and driving, having competed professionally as a racing driver.
Gobille's reputation is excellent and he is known for his Midas touch. He's also selected a team with a proven track record to make the "rebirth" or "recovery" happen. The changes to the brand's operations are extensive and its entire dealership network has been redefined. The company's structure has changed too; VT Holdings, which used to own a 51% stake in Peugeot SA, has moved out of the picture. In terms of dealership footprint, there are around 25 Peugeot dealers, with 5 more planned by the end of 2019. The eventual goal is to have 80 dealers, which is a deeply impressive claim. These dealers won't just be selling Peugeot though, as Citroen will be making a comeback. Gobille says dealerships will retail 4 brands, which we assume are Peugeot, Citroen, DS and Opel, which leaves questions about which company will distribute the latter going forward.
Peugeot SA's efforts to beef up after-sales support and customer care interests us the most, however. Offering a short warranty just won't cut it anymore, because customers are drawn to value-added services. Peugeot Pride is the brand's fresh offering and comes standard with all new cars. There's a 5-year/100 000 km warranty and a 5-year/100 000 km service plan – Peugeot claims all the customer will pay for is fuel and tyres. There's also roadside assistance, a 24-hour customer contact centre, a licence renewal reminder and service/warranty plan expiry notifications. Peugeot further asserts that you'll get a courtesy car if your vehicle is in for repairs for longer than 2 days and that parts will be competitively priced.
These claims sound almost too good to be true, so it's going to require leaps of faith on the part of customers to convert (or return to) the brand. Once word gets out that after-sales and servicing have improved (it won't be overnight), the brand should start experiencing growth, but it's a long road ahead. Fortunately, Peugeot offers a desirable product line-up. The range kicks off with the recently-launched 108 budget car, which is similar to a Toyota Aygo but offers more safety features and a superior warranty for about the same money. The 7-seater 5008, a more expansive version of the highly-lauded 3008, is also new to the market. We suspect that the all-new 208 and 2008 will join Peugeot's line-up during the course of 2020.
Can Peugeot SA turn the ship around?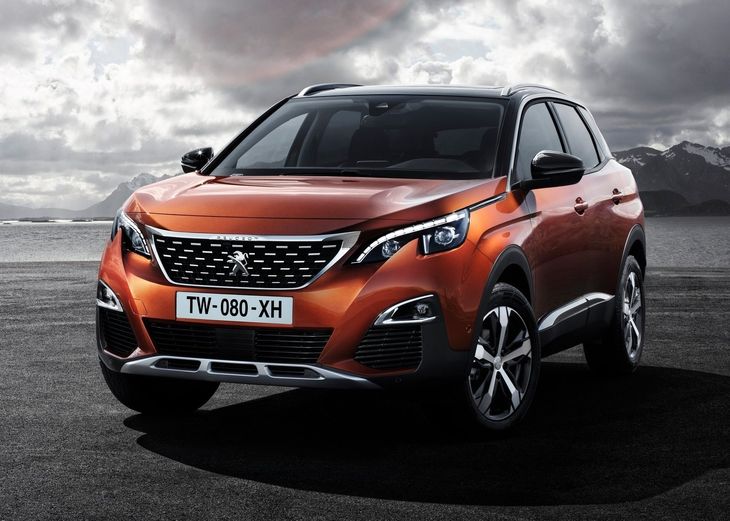 The Peugeot 3008 is a good car and has won many awards globally. It's also in the Cars Awards - Powered by WesBank.
The strategy that Peugeot SA has announced and the plans it has mapped out could easily be dismissed as sheer marketing- and public relations spin. The talk is good, but what about the action? Can Peugeot SA return to profit? Time will tell, but we do have a good inkling of what's afoot in the market, thanks to 2018 data from the Cars.co.za Consumer Satisfaction Survey, and we can see what Peugeot owners think of their cars' brand.
With a typically older buying profile split equally across the genders, the majority of respondents said that they chose to purchase their Peugeots by virtue of the products' appealing designs and keen price points. The brand itself was a desirable factor too. Interestingly, 92.7% of Peugeot owners that participated in the survey said that their vehicles had lived up to expectations; in fact, 9 out of 10 owners would recommend their cars to others.
So where's the issue? Well, the survey also focuses on customers' experience of having their vehicle serviced and perception of after-sales support, which is where things go awry. The small dealership footprint and poor parts supply are the biggest headaches. However, despite Peugeot's efforts to improve the latter, perceptions tend to stick... There'll always be someone who says they'll never buy a Peugeot "because parts are scarce".
We've had generally good things to say about Peugeot's contemporary products; in fact, most of those cars we've tested have compared quite well with rival models in their respective segments of the new vehicle market. If Peugeot South Africa can successfully execute its plans to its broaden its dealership footprint, improve its parts supply/pricing and bolster after-sales service, it'll be back on the road to success. We'll be watching closely!
Further reading:
Peugeot 108 (2019) Launch Review
Peugeot 5008 (2019) Launch Review
2019/20 Cars.co.za Consumer Awards - Powered by WesBank; Finalists
All-New Peugeot 2008 Announced