Volkswagen rules the hot-hatch market, but when the Fiesta ST was still around, Polo GTI owners were distinctly nervous. Here's how it all changed.
The only topic that comes remotely close to matching "Which bakkie is best?", for sparking fearsome debate among South African automotive enthusiasts, is the one about hot-hatch supremancy.
The appeal of a compact hot hatch is its relative affordability. That brand new C-Class AMG or BMW M3 might be pure fantasy for most ardent car enthusiasts, but a Fiesta ST or Polo GTI is within the realm of possibility, provided you're willing to make sacrifices in terms of lifestyle and personal finance. However, the affordability aspect of hot hatch ownership has sadly evaporated in South Africa...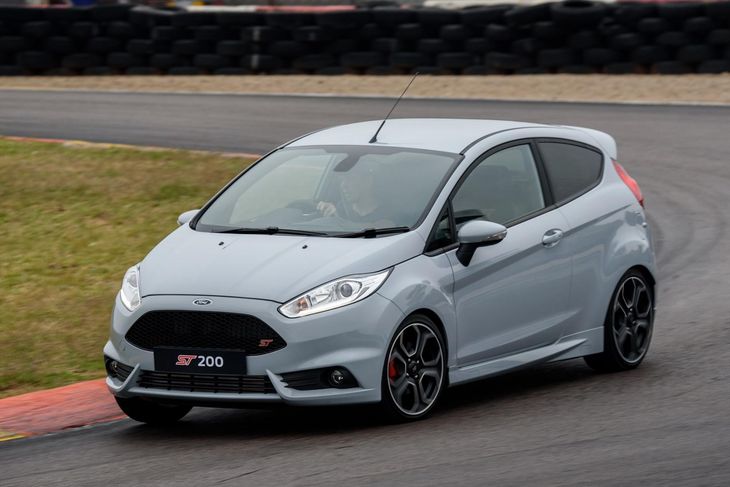 Possibly the best iteration of the Fiesta ST (ST 200) may also be the last we ever see.
In concept, a hot hatch is supposed to be a reasonably priced performance car that is not compromised (at least, not overly so) in its ability to be a practical source of transport for you and your family. It's supposed to be entirely driveable on the commute, but inspiring enough that, when the mood takes you, you can readily explore the car's dynamic abilities (road conditions allowing, of course).
A decade ago, South Africa had a treasure trove of compact hot hatches, most of which could be considered relatively affordable: Fiesta ST, Polo GTI, Peugeot 207 GTi, Renault Clio RS, Mini JCW, Citroen DS3 and Opel Corsa OPC. In 2020, only the Polo GTI, Mini JCW and Clio RS remain.
Money to be made
Unfortunately, the hot-hatch market has been ruined... by some typically excellent German product strategy. Volkswagen, for example, realised that more powerful versions of its Golf platform could be sold for huge margins. The same business plan delivered AMG's A35 and A45 models, which are massively powerful evolutions of the A-Class, replete with outrageous pricing.
In the South African hot hatch market, power outputs and pricing have soared over the last few years, sadly diminishing any value offering – or sense of attainability – for younger driving enthusiasts.
The case of Ford's ST is perhaps most poignant. Although the 3rd-generation Fiesta ST is available in right-hand drive markets such as the UK and Australia, it has been denied to local Ford fans.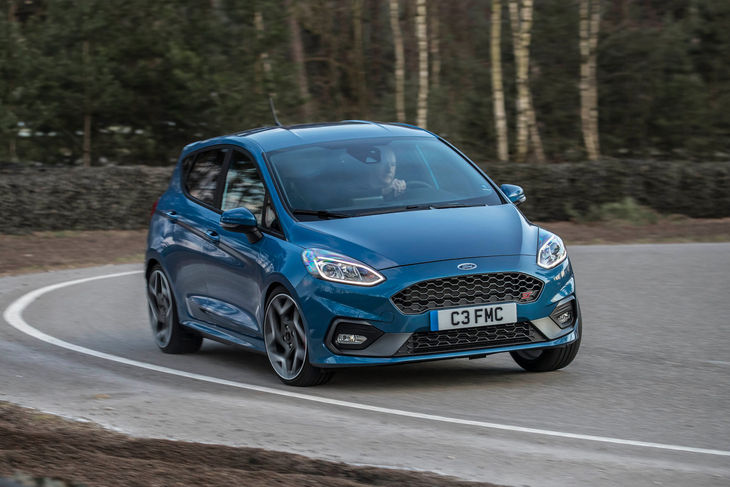 The new Fiesta ST is even available in a 5-door now.
The poor quality of fuel in South Africa (compared with that in Europe) has, predictably, been tabled as the reason. With Sasol suffering its worst financial year in decades and most of South Africa's fuel suppliers crippled by low revenues during lockdown, there is no possibility of superior unleaded petrol becoming locally available any time soon. The South African petrochemical industry has shown little interest in producing superior unleaded fuels and, after lockdown, its reasons for delayed investment in the ability to produce better-quality fuel will be even stronger.
You can be annoyed at Ford South Africa for not attempting to leverage its influence in Europe to get the latest Fiesta ST released for the local market. Some very "focused" negotiating on the part of VWSA finally allowed the firm to sell an unrestricted version of the Golf 7 R, so why couldn't Ford do the same? The answer could be that the compact hot hatch market has diminished in South Africa.
If we consider the aforementioned compact hot hatch line-up from 2010, how much demand would there be for the 2020 equivalents of those cars in the current market? Even the Polo GTI has never managed to nearly replicate the success of VW's Golf GTI.
Where are all the affordable driver's cars?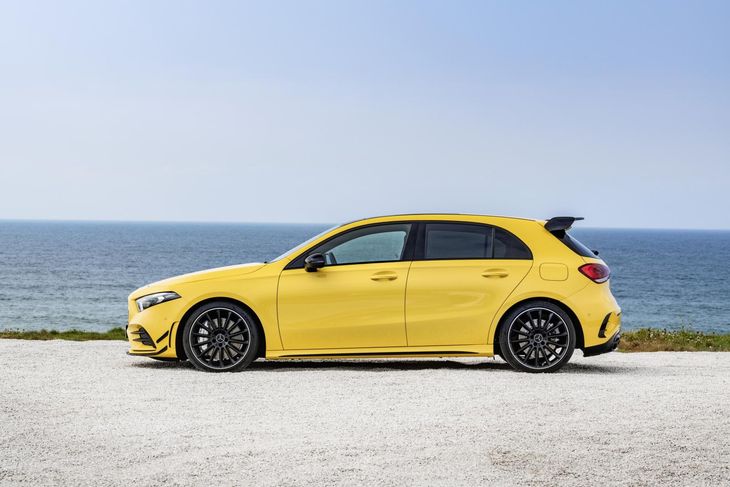 Cars like the Mercedes-AMG A35 have slowly killed off SA's affection for the pint-sized hot hatch.
Viewed from a driving enthusiast's point of view, the poverty of choice in South Africa's compact hot hatch market is depressing. These small performance cars deserve much of their ardent following. With compact proportions, low mass, large tyres and potent engines, the B-segment hot hatches are among the most rewarding cars to drive – in real-world conditions.
A Mercedes-AMG A45's acceleration might be a dramatic event, but most of its performance is simply unusable and constrained by stability systems, road infrastructure quality and the reality of much slower traffic on our urban networks. With something like Ford's Fiesta ST, you don't need to reach outrageous speeds to be rewarded with an engaging driving experience.
The joy of correct car placement and the ST's analogue responses to your steering, brake and throttle inputs (instead of muting them) made it such a revered choice for younger driving enthusiasts.
When the 1st-generation ST went on sale in South Africa, it was merited as a terrific hot hatch – and its successors have been equally lauded. VW's comparable Polo Mk4/5 GTIs lacked the verve of the Fiesta ST, although some of the criticism of the hot Polos could be attributed to the burden of expectations of being billed "junior Golf GTIs".
Those fortunate enough to have owned any of the locally available Fiesta STs will know that they delivered a deeply charming driving experience, closer in relation to Renault's very pure Clio RS, than VW's fast, but dynamically numb, Polo GTI.
The 3-door issue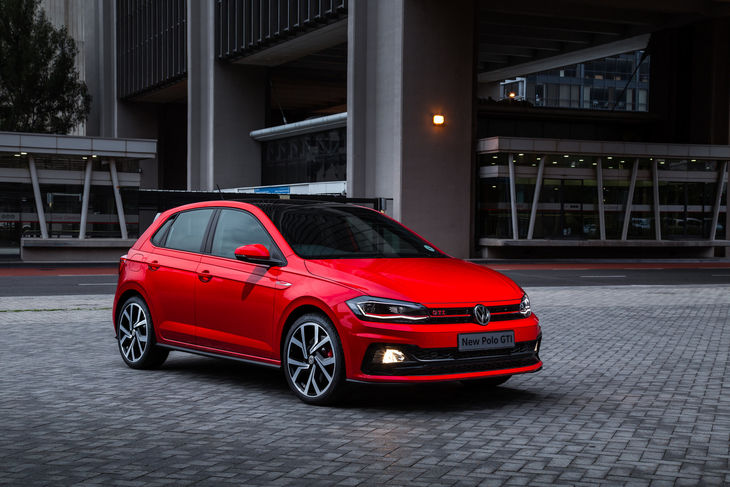 Often the VW Polo GTI was the default choice because it 5-, instead of 3 doors.
There was a very underappreciated design element that made the 1st- and 2nd-generation Fiesta STs as good as they were: a lack of rear doors.
With any monocoque-bodied vehicle, a 3-door configuration means superior overall stiffness, compared to, say, a 5-door hatchback. Does this rigidity matter that much? Well, ask yourself: what's the dynamic difference is between an M3 and M4, in terms of ultimate driving appeal and purity of feedback? Exactly. The car with fewer doors will always ride out a mid-corner bump slightly better.
Alas, the Fiesta ST's strength was also its weakness. South Africans want the convenience and ease of passenger access that a pair of rear doors provide... even if they come at a marginal cost to ultimate vehicle dynamics. This is the reason Volkswagen never bothered marketing its 3-door Golf GTI in South Africa, because, frankly, the market would reject it. Outright. Even the limited-edition Golf GTI TCR is not being offered with anything but a 5-door configuration to local buyers, although the 3-door version would be a marginally superior driver's car.
It is awfully ironic that Ford's new Fiesta ST, which will never be made available in South Africa, is available with 5 doors. It would certainly have appealed to a broader audience, allowing dedicated driving enthusiasts, without kids, to order the 3-door iteration, while those with a family could practically opt for the 5-door version.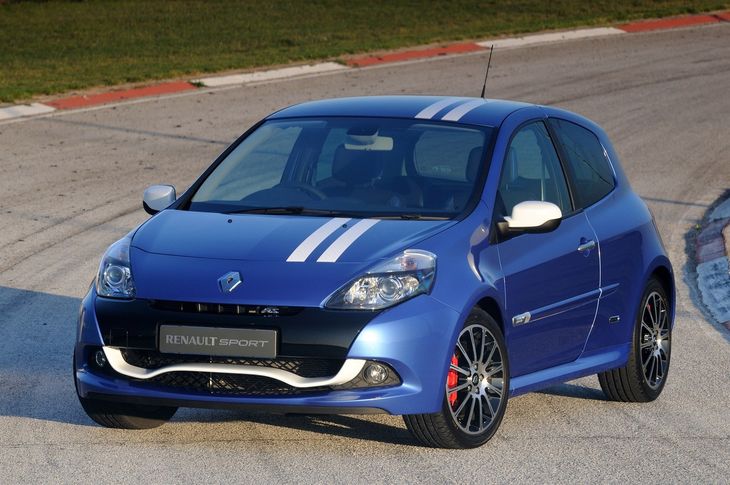 The Renault Clio 3 RS Gordini may just have been the high-point for SA's hot hatch era.
The ST nameplate has such a rich heritage (not to mention a loyal following) in our market, Ford's most affordable performance car is conscipuous by its absence. However, it isn't completely surprising. Crossovers now dominate the premium B-segment price positions and they've successfully lured traditional hot hatch buyers in – taking money that would have been used to buy a "pocket rocket".
With a complicated fuel landscape and diluted B-segment hatchback market, with ever-weakening demand, Ford did the difficult but logical thing – and retired the ST business plan for South Africa.
If you want to buy a rewarding compact performance car, one easily capable of transporting a small family, your choice in South Africa is between the VW Polo GTI, Mini JCW and Renault Clio RS 18 F1, all of which are entirely worth considering. However, that's a truncated line-up that reflects the sad reality of a dearth in affordable performance car options for South African driving enthusiasts.
Related content
Ford Fiesta ST (2018) International Launch Drive [w/Video]
This Polo GTI Makes Golf R Power