This week's reveal of the all-new Volkswagen Golf 8 GTI Clubsport had petrolhead tongues wagging. Will there be an eventual successor to the iconic Clubsport S, which rewrote the history books back in 2016? Bad news, we're afraid...
Chatting to UK publication Autocar, the Volkswagen head of driving dynamics Karsten Schebsdat 'admitted that a follow-up to the 2-seater model is not planned now.' This is annoying news as we were keen to see another driver-focused Golf see the light of day. Still, it's not as annoying as the news that the all-new Clubsport won't be coming to SA.
When it was launched, the Volkswagen Golf GTI Clubsport S upset the hot-hatch applecart. Powered by an uprated 2.0-litre turbocharged engine that develops 228 kW and 380 Nm of torque, the Clubsport S was front-wheel driven and featured a 6-speed manual transmission. A number of weight-saving measures have been employed to lighten the vehicle and you will notice that the Clubsport S had no rear seats, it's a 3-door, with a strut brace in its place to improve structural rigidity. The Clubsport S rides on 19-inch alloy wheels. There were just 400 units made and of these, 47 made it to South Africa.
The claim to fame was its Nurburgring lap time of 7min 47.19sec. The record only lasted a year before the Honda Civic Type R beat it and the Japanese performance hatch was in turn beaten by the Renault Megane RS Trophy-R in 2019. The fast Frenchman managed a 7 min 40.1, which is the current record.

Search for a used Golf Clubsport S here - we have stock!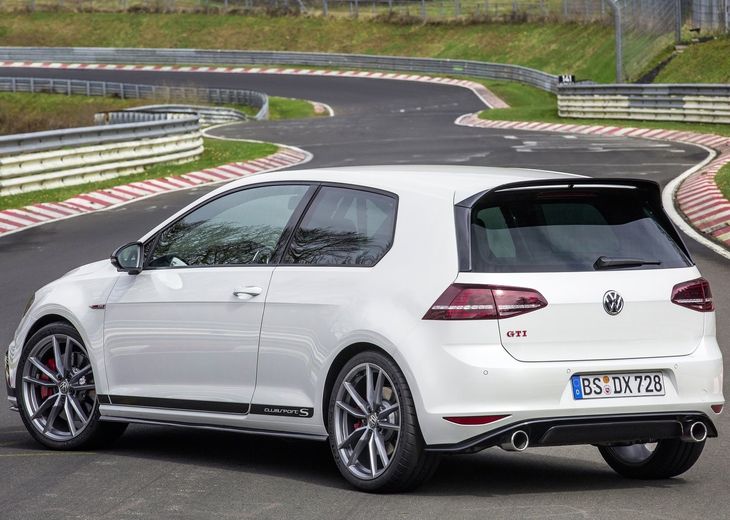 Further Reading
Volkswagen Golf 8 GTI (2020) International Launch Review
Volkswagen Golf 8 GTI Clubsport Not for SA
Volkswagen Golf 8 R To be Revealed in November
Volkswagen Golf GTI Clubsport (2016) Video Review
Volkswagen Golf GTI Clubsport (2016) Review