Volkswagen South Africa has confirmed the 6th member of its T-named SUV will be landing in SA in 2022. Let's meet the newcomer, called the Volkswagen Taigo.
Based on the Volkswagen Nivus which is assembled in Brazil, the new Taigo is a CUV (Crossover Utility Vehicle). Volkswagen claims the newcomer will feature an elevated seating position combined with a sporty coupe silhouette.
Not many specification details are known at this point, but we do know it will be assembled at the Volkswagen Group plant in Pamplona, Spain and will hit European markets at the end of 2021. What you see here is the near-production version and there'll be a formal reveal and debut later in 2021.
Volkswagen will be launching its Taigo with economical TSI engines, LED headlights as standard, a number of assistance systems, and a fully digital cockpit. VW SA says the new Taigo will be positioned in the A0 SUV segment with pricing and specs to be announced closer to the launch date. The vehicle is built on the A0 MQB platform.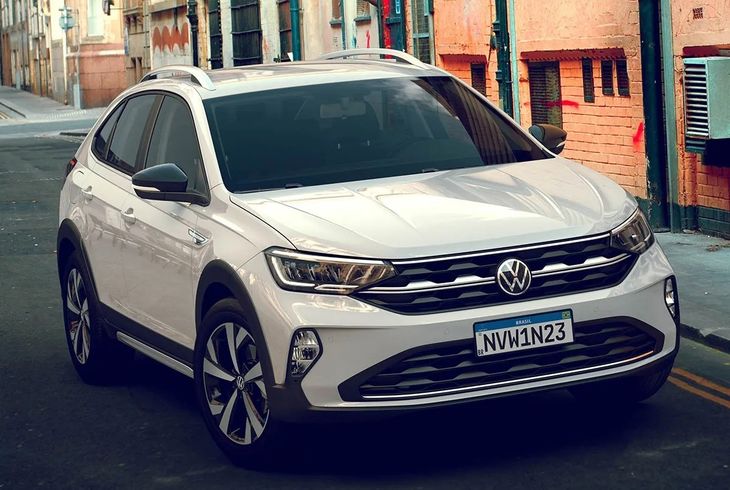 The South American-spec Volkswagen Nivus. Will the Taigo be exactly the same? We'll know soon enough.
The Volkswagen Nivus is powered by the 1.0-litre turbocharged 3-cylinder motor with 95 kW and 200 Nm. This engine is mated to a 6-speed automatic transmission. In terms of safety spec, it boasts 6 airbags and adaptive cruise control, as well as autonomous emergency braking with pedestrian detection. In terms of features, it has what Volkswagen calls "VW Play", which is an infotainment system designed specifically for the Latin American market. This system features Android Auto and Apple CarPlay, as well as a 10gb hard drive to store content.
This stylish compact crossover looks rugged and actually capable of handling something a bit more than just a gravel road, thanks to what appears to be decent ground clearance. Despite its compact size, boot space is claimed at 415 litres.
We'll update you with more information as we receive it.
Further Reading
#CarsAwards - Best Compact Family Cars in SA
VW's Accelerate Plan: Golf, Tiguan to live on