Volkswagen South Africa has expanded its Passat range with the addition of a diesel powerplant and rejigged its options list. We drove the diesel-powered Passat in Johannesburg this week and this is what we discovered...
As motoring scribes, we can preach and scream until we're black and blue regarding the value proposition of the new Volkswagen Passat. It's bang-for-buck one of the best family sedans you can buy. Do people listen though? Not really. The public view the Passat as an "old man's car" or spend more money and get behind the wheel of a BMW, Audi or Mercedes-Benz sedan. For those who take our opinions seriously, we have good news. The Volkswagen Passat has just become a whole lot better. How? Through the introduction of a diesel variant.
Solid performer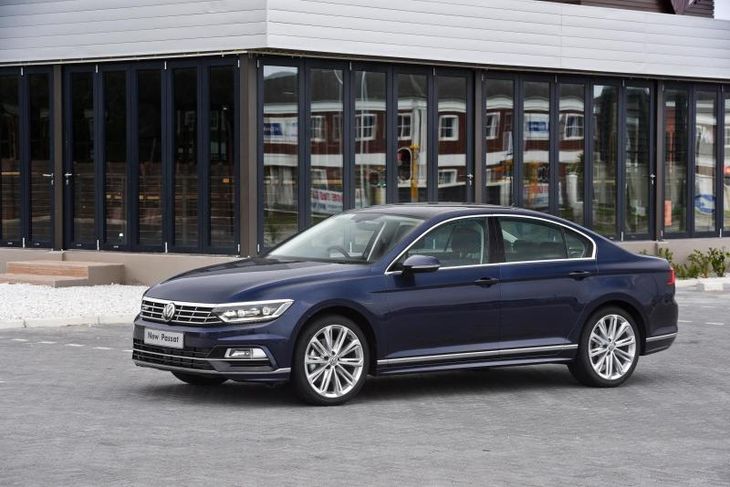 The diesel-powered Passat strikes a good balance between performance and economy.
In the case of the 2.0 TDI from the Passat, you can enjoy claimed fuel consumption of 5.0 L/100 km and the tap into 130 kW and 350 Nm of torque. The torque on this car may seem low for a diesel, but on the road, it's a different story. What impressed us most about the way it drives, is the urgency in the powerband. Mated with the six-speed DSG transmission, it drives like a dream.

As usual, there are moments of turbo lag and the engine is not the most silent, but the benefits of covering long distances at a reduced cost makes this diesel Passat very appealing. Speaking of long distances, that's exactly what the Volkswagen Passat does best. That large 519 litre boot needs to be put to good use. Comfortably seating five occupants with ample legroom, a Passat owner would be forgiven for tallying up many kilometres in a short space of time due to many weekend getaways.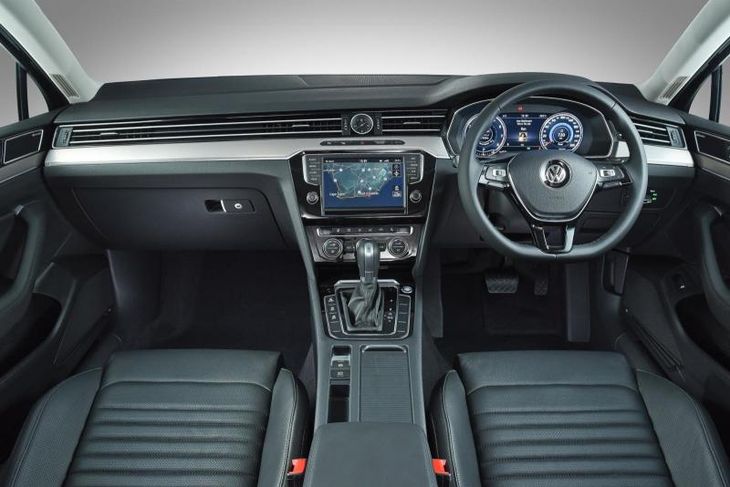 The Passat's interior is comfortable and well-equipped for those long family road trips.
Keep It Simple Silly
Stupid is a harsh word. It's silly, however, for manufacturers to offer too much in a car, leaving the buyer not knowing half the specification in their car. The introduction of "Lines" in cars such as BMW, Mercedes-Benz and Audi has simplified the buying process. Volkswagen has followed suit with the introduction of equipment lines in the Passat. Luxury and Executive Lines are the choice here, with Executive being the most desirable.

The Luxury Line is not bare bones however, it comes standard with LED daytime running lights, 3-Zone Climatronic Air-conditioning and heated Vienna leather seats. Not bad. The Executive Line gives you the same lights, only this time they change direction as you turn the steering wheel. You also get Nappa leather trim and App Connect as standard. Most importantly, for the Executive Line, an R-Line body kit is standard, which completely transforms your Passat into a sportier looking machine with larger bumpers and 18-inch wheels. The kit is in no way brash. It's rather a 'sneakers with suit' kind of look, which is the trend nowadays.
Trailer junkies rejoice
For those who loathe the specification process of a car, you'll be happy to know that Volkswagen has also bundled options to make it easier to choose specification to suit your needs. For instance, you can get a Tow Package, which is a combination of Tow bar, Trailer Assist and Park Assist. Trailer Assist may seem like a foreign feature to many as its new. It works like park assist, but for those towing a trailer. Activated via the mirror stalk, a driver will be able to easily reverse a trailer into a parking spot without zig-zagging their way into an accident. This will come in handy for trailer owners who tow trailers on a regular basis. Other bundled packages include a Safety Package, Park Package and Park Package with Area View.

Whatever you do, if you're going to buy one of these packages for your Passat, don't forget about the all-digital Virtual Cockpit instrument display. It's possibly the best technology feature in the Passat and after using it, it makes any analogue system feel antiquated.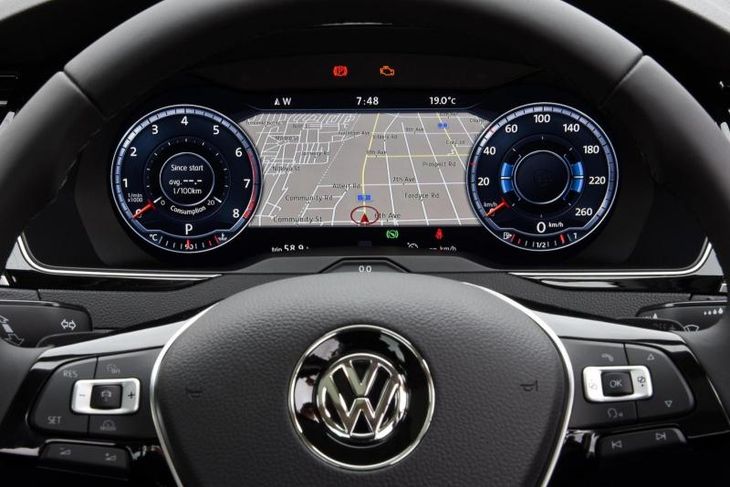 Audi's Virtual Cockpit is a must-have feature in the Passat.
Engine Nip & Tuck
The addition of a diesel engine in the Passat comes with the removal of the 1.8 TSI engine that was included at the launch of the car. Volkswagen noticed a trend that customers either purchased the entry-level 1.4 TSI or the top of the range 2.0 TSI. So those two petrol engines remain, but the addition of the diesel makes the entire range much more appealing.

Our pick would be the diesel. It's the best of both worlds for the range. With good power and better fuel economy, it translates into less running costs. Servicing is taken care of for 5 years or 100 000 kilometres, so the perceived higher maintenance costs of a diesel are also non-existent during that period. Overall you're spoilt for choice when it comes to D-segment sedans. You have a choice of many great cars, but the question is how much do you want to spend? If saving money over status is your aim, then look no further, the Passat can be yours.
Volkswagen Passat Price in South Africa
Retail Prices (VAT and emissions tax included)
1.4 TSI Luxury 110kW DSG - R468 200
2.0 TSI Executive 162kW DSG - R522 400
2.0 TDI Luxury 130kW DSG - R493 900
2.0 TDI Executive 130kW DSG - R522 400
The Volkswagen Passat is sold with a 3-year/120 000 km warranty and 5-year/100 000 km maintenance plan.

Related content:

Volkswagen Passat (2016) Gets Turbodiesel derivative
VW Passat Clocks 2 000 km on One Tank
Volkswagen Passat 2.0 TSI R-Line DSG (2015) Review
New Volkswagen Passat (2015) First Drive
Want to buy a new or used Volkswagen Passat?