South Africa's most popular bakkie is half a century old. Here are the vehicles that helped the Toyota Hilux achieve legendary status.
A half-century can be a bittersweet milestone to celebrate... At 50, it's too late for regrets and, often by that age, whoever or whatever is being celebrated shows the battle scars and signs of wear and tear that years of hard use can cause. And so, forgotten among the theatre of impossibly-powerful hypercars being revealed at the Geneva auto show, the reveal of the new X-Class pricing details and all Mzansi's other motoring news, a very important date will pass into time in March 2018.
It's a birthday that cannot be ignored: South Africa's most popular and, some would argue, influential vehicle is 50... It's been 5 decades since the 1st Hilux was produced and, through its 7 generations, the legend of the bakkie has grown to a point that all marketing spend, influencer mentions and clever hashtags can't quite do it justice.
For many South Africans, the Hilux is not a Japanese product. Mzansi's motorists feel such a sense of ownership towards the bakkie that one may be forgiven for thinking Toyota's global mid-sized bakkie is inherently South African, right down to its bolts. Considering that the Hilux has been a critical transport cog that helped the local economy turn over for decades, that's not surprising. When farmers don their extreme weather gear to fix fences or retrieve wandering livestock, a Hilux takes them there; when geologists go surveying for new mineral deposits, they go in a Hilux; when goods are distributed to rural retail networks, it's on the back of a… yes, Hilux!
South Africa's sense of ownership about all things Hilux is rooted in the fact that the bakkie is built here too – at Toyota factory's south of Durban. The renowned Dakar racing Hilux V8s are designed and fabricated locally, in Midrand. All told, Hilux is the definitive South African vehicle. Technically, the first South African Hilux bakkies only arrived in 1969, but global production began in 1968, hence this March is the venerable vehicle's 50th birthday. To celebrate its half-century, a genealogy is in order.
1st-generation N10 (1968-72)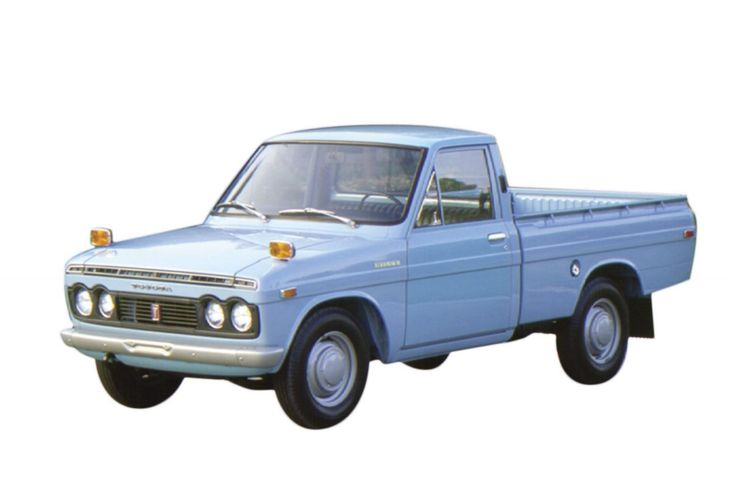 The original... and an unlikely candidate to establish Hilux's legacy. In the late 1960s, South African farmers, construction crews and miners were decidedly all-American in their bakkie choices (the Ford F-150 was particularly popular). To understand how outmatched Hilux was at the time, just consider the engines: F-150's smallest option was a 3.9-litre inline 6, whilst the Hilux's powerplant was a humble 1.5 litre. Reliability was key, and Toyota's excellent manufacturing standards started convincing buyers who were counting costs per kilometre that Hilux made more sense than its appearance – or specification – suggested.
2nd-generation N20 (1972-1978)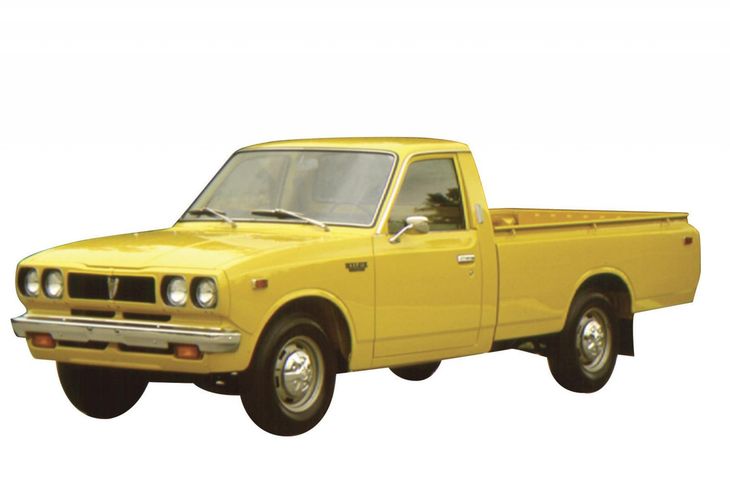 Whereas Hilux was initially mocked for its small engines and overall lack of size, the 1973 oil crisis effectively killed off any appeal the big American bakkies had had in South Africa. Fuel rationing made farmers and other bakkie users realise how vulnerable they were in their V8s and as a result, buyers flocked to the N20 Hilux, which gained a slightly larger engine than its N10 predecessor (all of 2.2 litres!). That's a capacity that would serve it brilliantly in the years to come...
3rd-generation N30/40 (1978-1983)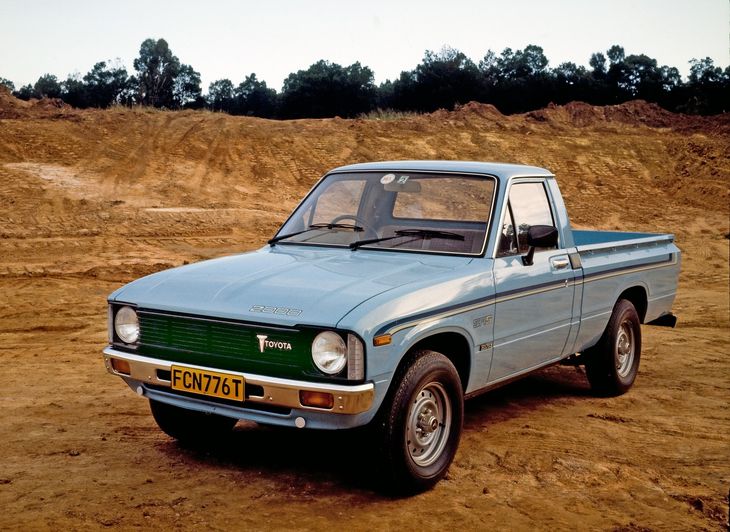 With Hilux's reputation for solidity and reliability well and truly established (and its popularity as a true workhorse accepted by most South Africans), the 3rd-generation bakkie introduced two crucial features: diesel power and all-wheel drive. Until now Hilux had been a gravel grinder, but it's ability to go where Land Cruisers could go, was sorely limited. Well, those manual-locking front hubs graduated Hilux to its status as the weekend adventure-seeker's bakkie of choice. For bakkie fans of a certain age, there will be many not so fond memories of trying to turn those manual-locking hubs with frozen fingers on a winter morning.
4th-generation N50/60/70 (1983-1988)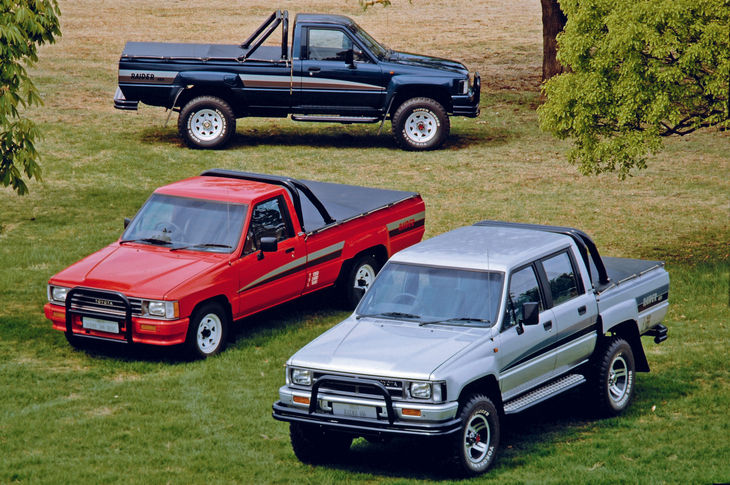 By the mid-1980s, oversized American bakkies were but a memory in the South African market and it was at that point where Hilux's dominance, a dominance which would be challenged — but never snapped – was first secured. By introducing a double-cab, Toyota virtually doubled the marketability of its bakkie. These 4th-generation bakkies were incomparably good off-road too, despite being crudely uncomfortable due to their solid front axle suspensions.
The acronym for this Toyota bakkie was SFA and even today, SFA Hilux 4x4s command immense respect on the most testing of off-road trails. Despite being cruelly underpowered (the range-topping engine was a 2.2-litre 4-cylinder, which was good for only 70 kW – later upgraded to 75 kW), amazing approach and departure angles, virtually unbreakable components and very cleverly chosen gear ratios made these Hilux 2.2s legendary.
There was a better engine available globally, but it never came to South Africa. We were teased by it too, in the original Back to The Future film trilogy, as Marty McFly's automotive object of desire: an SR5 Hilux, powered by a 2.4-litre turbo, good for 101 kW, which was an amazing power output for a Hilux back in 1985.
5th-generation N80/N90/N100/N110 (1988-1997)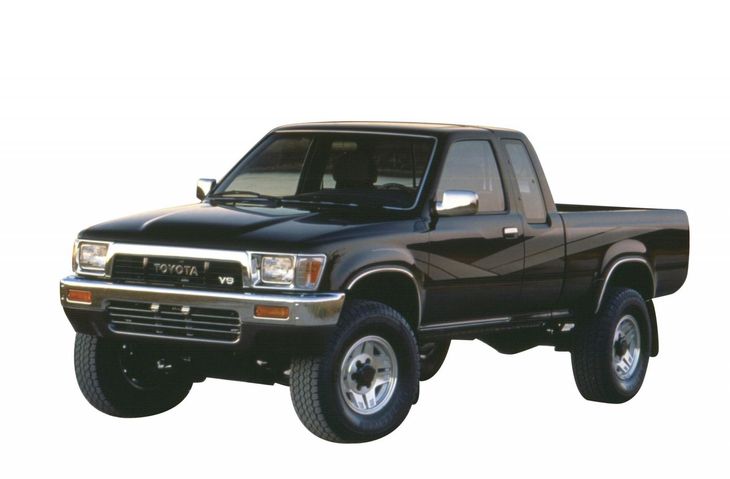 This is where things get a touch complicated because even the most ardent local Hilux fanatic won't recognise any of these 5th-generation bakkies. Why? Because we never got any of them. Around the time that Mzansi was transitioning into a democracy, local content laws that governed automotive production in South Africa meant that it was cheaper for Toyota to keep producing the 4th-generation Hilux past its international discontinuation date. For South Africans, the 4th-generation bakkie gained very few cabin comforts in this time, but by the mid-1990s there was the option of 2.4-litre petrol power (all 85 kW of it) and a locally developed 2.8-litre turbodiesel.
6th-generation N140, N150, N160, N170 (1997-2005)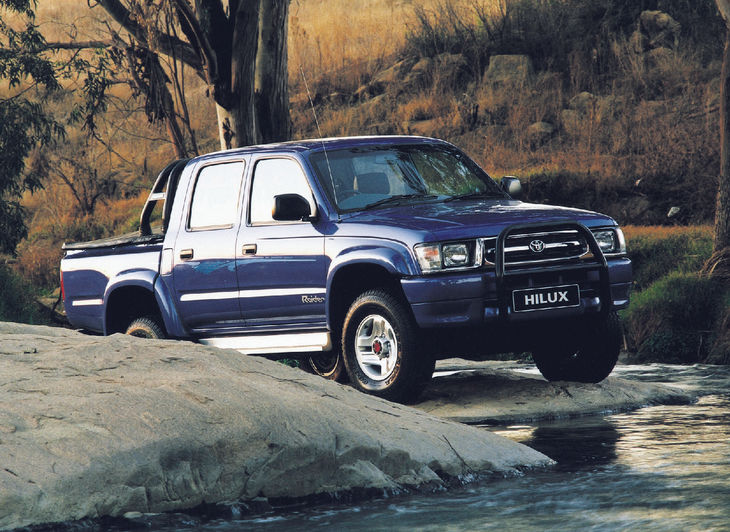 The Hilux would finally become civilised. Sort of. The most significant platform change was an upgrade to independent front-suspension, which revolutionised ride comfort and did little to affect off-road ability. Toyota traditionalists were aghast that their favourite bakkie had "gone all SUV", but it was an unavoidable trend.
Initially, the flagship diesel engine was an amazingly slow naturally-aspirated 3.0-litre 4 cylinder, but that weakness eventually became the 6th-generation Hilux's strength. Toyota pandered to customer input and introduced a turbocharged version of the 3.0-litre motor, codenamed KZ-TE.
It was to become a legendary bakkie: powerful enough to cruise to destinations at highway speeds, and sufficiently durable to run in low-range for days on end when navigating the toughest terrains. Need a reminder of how legendary the KZ-TE Hilux is? They're 300% more valuable than comparable Mercedes-Benz sedans of their time. Don't believe us? Search our classifieds...
7th-generation AN10, AN20, AN30 (2004-2015)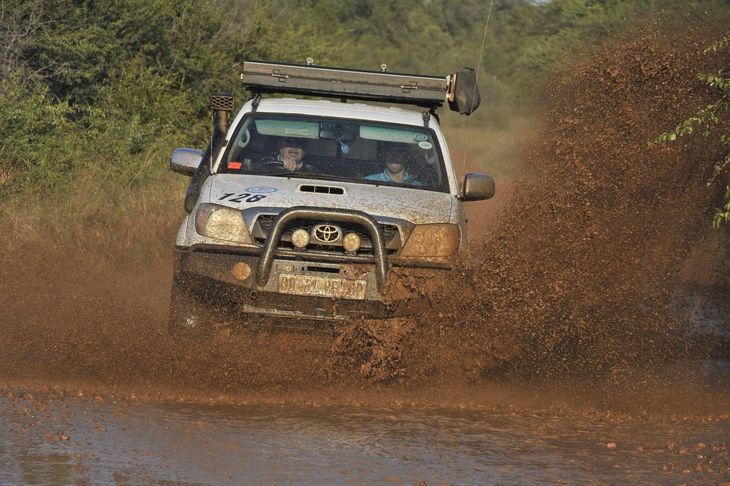 With its rounded corners this Hilux had loyal Toyota bakkie followers worried, but beneath the softer appearance was a significantly more potent vehicle. Finally, Toyota would no longer lag behind its rivals when engine outputs were compared as the 7th-generation Hilux debuted that legendary D-4D moniker and a V6 too, cranking out 120 kW for 3.0-litre turbodiesel and 176 kW from the 4.0-litre petrol. Durability remained unaltered, but cabin comfort improved remarkably.
The 7th-generation Hilux is particularly important in the story of Toyota's South African sales success because it spawned the Fortuner Adventure SUV, which has become a phenomenon all of its own. An ambitiously heroic motorsport development, which started Hilux's Dakar campaign, was also evolved from this series.
8th-generation AN120, AN130 (2015-)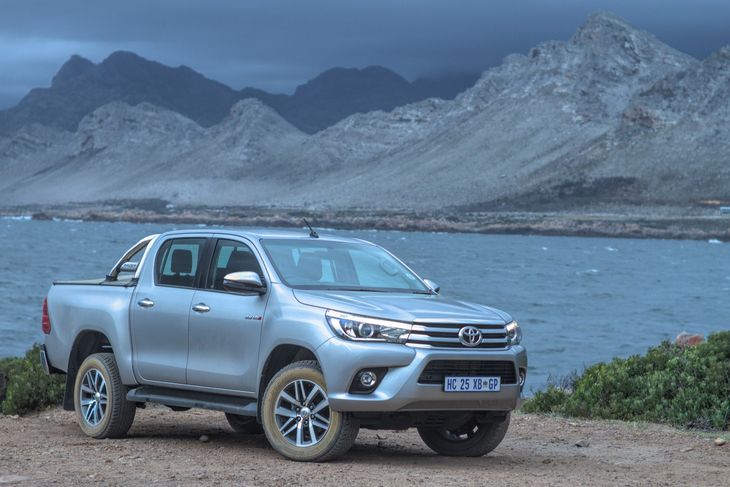 There's not much that needs to be said about the current Hilux, is there? Although Ford has engineered a thoroughly accomplished rival in the form of the Ranger, South African acceptance of all things Hilux remains undiminished. It remains SA's favourite vehicle and although the long overhangs have drawn criticism of the bakkie's exterior styling, they are a necessary crumple zone safety feature dictated by Euro NCAP. The only local bakkie to retain a powerful petrol engine, that awesomely melodious 4.0-litre V6, Hilux has evolved into exactly what South Africans require from a true all-terrain, all-purpose vehicle. At 50, Hilux's reputation is undiminished.
Related content:
Drag Race: Hilux vs Ranger vs Amarok vs KB
Toyota Hilux vs Ford Ranger vs Isuzu KB vs Volkswagen Amarok (2016) Comparative Review
2016 Toyota Hilux vs Ford Ranger – Offroad & Review
Bakkie Comparison: Nissan Navara vs Ford Ranger Fx4 [with Video]
Interested in buying a Hilux?