The 2017 Jaguar Simola Hillclimb showcased some impressive machinery and we have chosen 10 cars that stood out for us at the event.
It was a car appreciator's paradise at the 2017 Jaguar Simola Hillclimb with a staggering variety of machines in action on Classic Car Friday and the King of the Hill event over the weekend. From classic cars, single-seaters, sports cars, supercars, road cars and modified saloons, spectators were treated to a variety of eye-catching (and rapid) automobiles!
Take a look at our pick of 10 cool cars from the 2017 Jaguar Simola Hillclimb!
Jaguar XJS 5.3-litre V12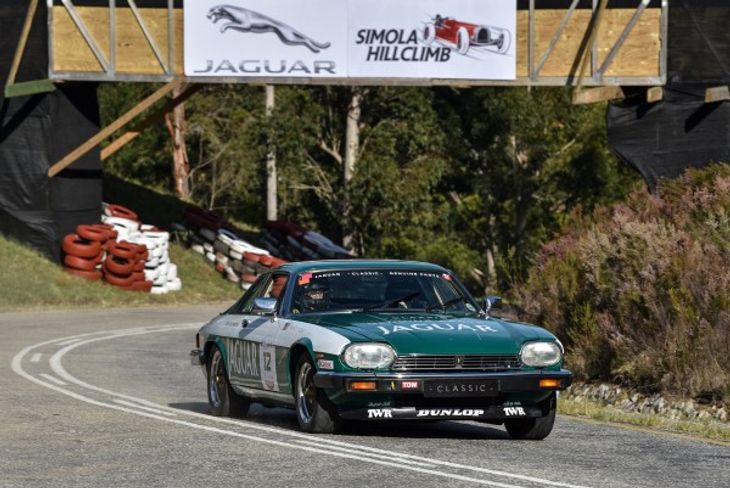 This beautiful 1983 Jaguar XJS in Tom Walkinshaw Racing (TWR) livery, powered by a 5.3-litre V12 engine was driven by multiple US racing champion, Randy Pobst, at the Classic Car Friday event. The Jaguar XJS was one of 60 entrants on the day and with Pobst behind the wheel, the XJS achieved a best time of 53.493 sec on the 1.9 km course. Randy also piloted a Jaguar F-Type SVR Coupe in the King of the Hill event and placed second overall with a time of 44.999 sec.

"The XJS is very much a street car that is mildly prepared, yet it competed against race cars and did very well. I'm really happy with our results, and the car is a delight to drive, with the V12 just singing all the way up the hill while going flat-out" said Pobst.
Opel Rekord 6.3-litre V8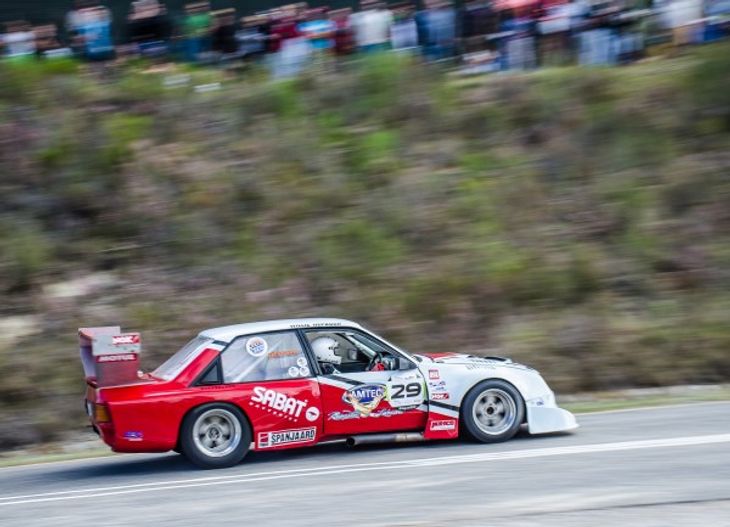 This thundering 1981 6.3-litre V8-engined Opel Rekord put on a good show on the hill and was piloted by multiple saloon car champion Willie Hepburn, who was also the oldest driver to take part in this year's event. Hepburn placed third in the B6 class final with a time of 58.445 sec.
Dallara F189 Formula One car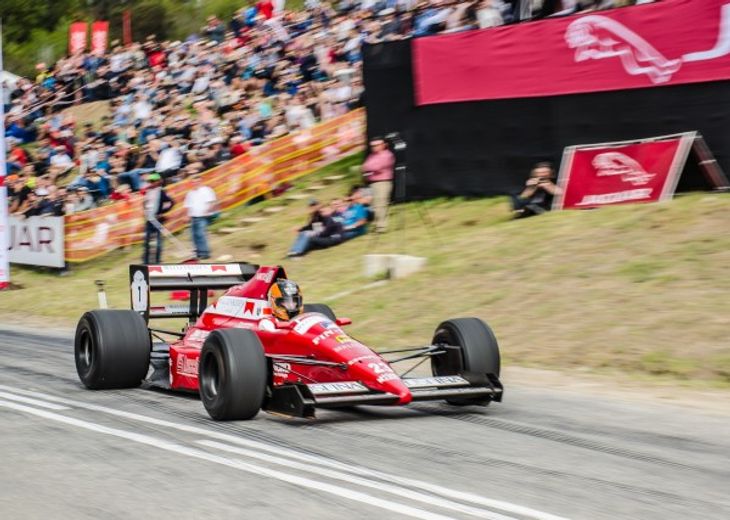 The Dallara F1 car delivered a phenomenal performance at the 2017 Jaguar Simola Hillclimb with Andre Bezuidenhout behind the wheel. Bezuidenhout won his second King of the Hill title at this year's event and he set a new record time of 37.695 sec, shattering the previous record held by Franco Scribante's 1972 Chevron B26.
Ford Ranger 5.0 V8 Prototype
This year, Peter Lindenberg took to the hill in a modified Ford Ranger bakkie prototype. It was the first bakkie to take part in the Jaguar Simola Hillclimb and it put on a great show for spectators. This is no ordinary Ranger, however: Under the bonnet lurks a monstrous 5.0-litre V8 that sent the Ranger rocketing up the hill at break-neck speeds.
Nissan R32 Skyline GT-R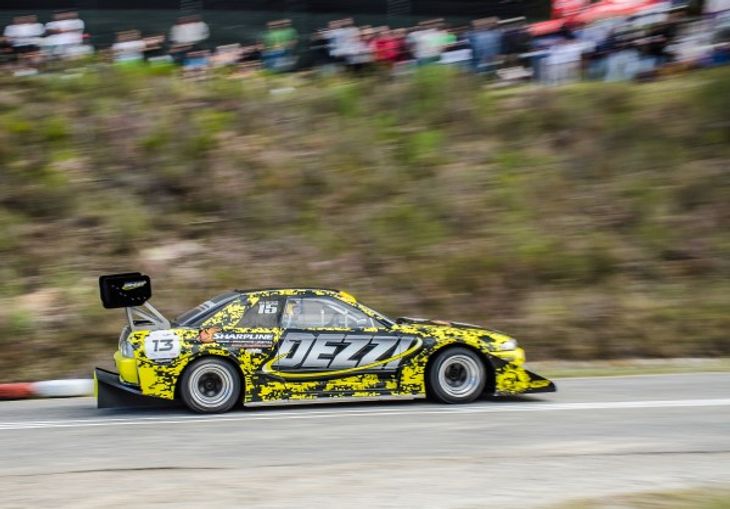 Driven by Des Gutzeit, this heavily-modified 1992 Nissan R32 GT-R was one of the fastest cars up the Simola Hill. It's blisteringly fast off the line (with about 1 100 kW on tap) and despite his best efforts, Gutzeit had to settle for second place with a time of 40.114 secs, which was narrowly slower than Wilhelm Baard's 2014 R35 GT-R.
Chevron B26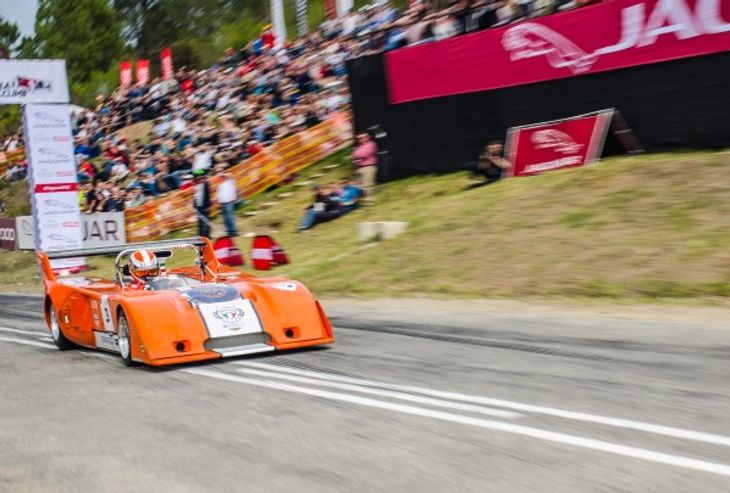 The 1972 Chevron B26 driven by Franco Scribante is a massive crowd pleaser and it previously held the Hillclimb record of 38.646 seconds. This year, however, the Chevron B26 was dethroned by Andre Bezuidenhout in his Dallara F1 car, who set a new record time of 37.695 seconds. Nonetheless, Scribante still claimed second place with a time of 39.754 seconds.
Nissan R32 GT-R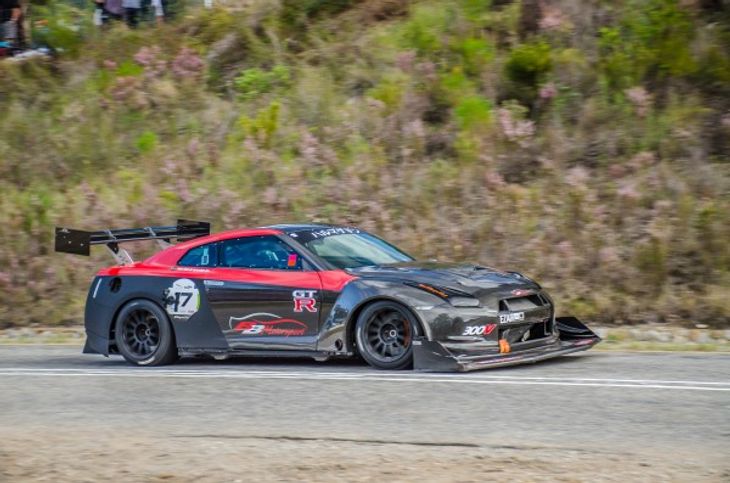 The 2014 Nissan R32 GT-R driven by Wilhelm Baard was particularly impressive because it was the first modified saloon car to break the 40-second barrier at the 2017 Jaguar Simola Hillclimb. Baard won the King of the Hill trophy in his category with a blistering time of 39.892 sec.
Ford V8 Masters Roush Mustang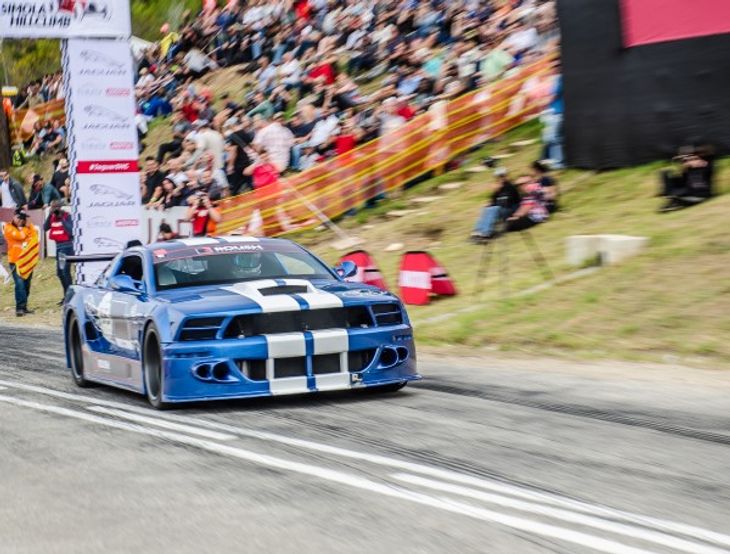 This V8 Masters Roush Mustang with a 6.0-litre V8 engine and nitrous oxide injection was a pleasure to watch as rally ace Enzo Kuun blasted it up the hill. With a peak output of around 522 kW, this beast of a car placed 9th in the Top 10 Shootout with a time of 44.447 sec.

Toyota Celica GT4 Rally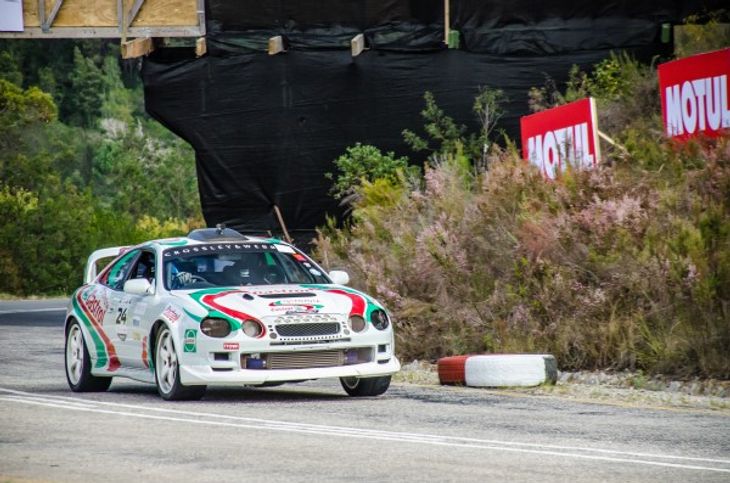 Driven by John Carlos Da Silva, this 1995 Toyota Celica GT4 Rally in classic Castrol livery provided pleasant variety at this year's Hillclimb event. This ST205 version was produced between 1994 and 1999 and is fitted with a turbocharged 2.0-litre, 4-cylinder engine.

SA-made Barnard BTR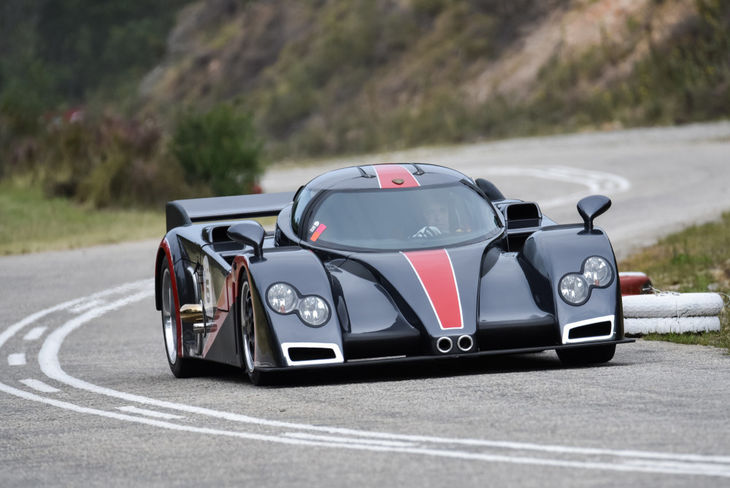 And finally, some local flavour. This South African designed and built Le Mans-style prototype named the Barnard BTR was campaigned by racing veteran Izak Spies. The road-legal model, nicknamed (by some as) the Bloemfontein Bomber, was powered by a 560 kW Chevrolet LS7 V8-engine.
Related Content
Follow 2017 Jaguar Simola Hillclimb with Cars.co.za
Ashley Oldfield Wins Hillclimb Challenge
5 cool cars from 2016 Jaguar Simola Hillclimb
SentiMETAL Ep 1: A 400 000-mile Jaguar E-Type love affair [Video]
Stunning Classic Bimmers at BMW 100 Festival [Video]
A day at BMW Classic's HQ [with Gallery]
2015 Jaguar Simola Hillclimb - Highlights