Kia has released teaser images of its new 3rd-generation Picanto city car!
The pint-sized Kia Picanto is a popular choice for budget-conscious buyers in South Africa and the new Picanto is set to build on the success of its predecessors. The teaser images you see here provide insight into the design direction for the third iteration of Kia's A-segment city car.
Kia describes the new design as "youthful and energetic" with more customisation options available to customers. The interior of the new Picanto has been completely redesigned and according to Kia, will offer "smarter packaging than ever before". Based on the images, it seems that the new Picanto's interior will be more upmarket and will feature a tablet-like infotainment system, much like the system found in the new Kia Rio, which is due to arrive in South Africa in 2017.
The new Picanto is also expected to be larger than the outgoing model, which means interior space will be more forgiving, especially for rear passengers. The luggage bay should grow in size too.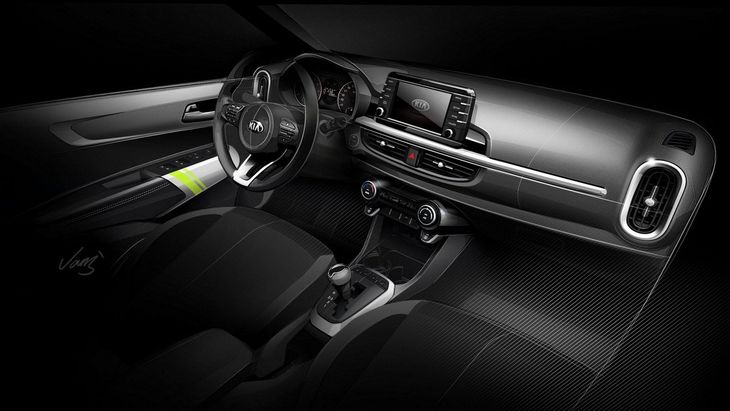 The new Kia Picanto will offer more interior space with improved material quality.
In terms of engines, you can expect a 3-cylinder 1.0-litre engine with either 75 kW or 89 kW to power the new Picanto. As is the case with the current model, a 1.2-litre engine will also likely be offered and both manual and automatic transmissions will be available.
The full reveal of the new Kia Picanto is set to take place early in 2017 and we will keep you updated as more information regarding local specification becomes available, so stay tuned!
Related content:
Kia adds new 1.2 entry-level Picanto
Kia Picanto Receives Facelift For SA
Comparison: Kia Picanto 1.2 vs Suzuki Swift 1.2
Update: New Kia Rio Details Revealed
Kia Rio 1.4 Tec (2015) Review
Cars Coming to SA in 2017
5 Exciting Cars coming to SA in 2017 [Video]
Want to buy a Kia Picanto?