Maruti Suzuki will soon begin producing the Jimny in India (up until now, the popular pint-sized 4x4 has been produced exclusively in Japan) and a new report suggests the highly-anticipated 5-door version could see the light as early as next year, if not soon thereafter...
Because of the limited capacity of Suzuki's Kosia plant in Japan's Shizuoka prefecture, demand for the Jimny has always exceeded supply, but that has done nothing to curb prospective buyers' enthusiasm... Such is the "cult of Jimny" that low volume/specialist versions of the plucky off-roader, such as a pick-up in New Zealand and an LCV in the UK have come to market in 2020!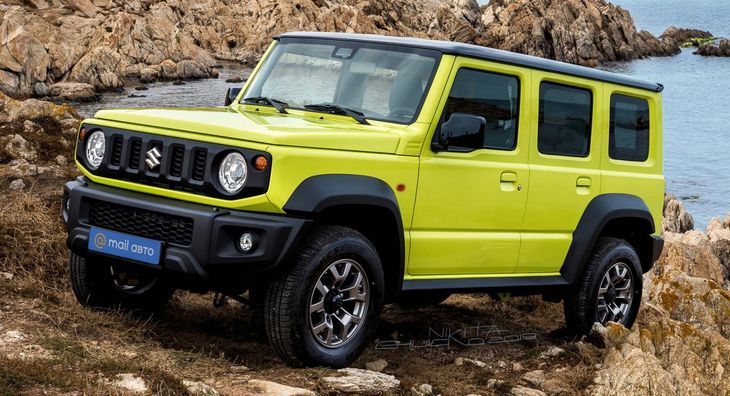 Picture credit: Nikita Chuyko; this image was initially published by Auto Mail last year.
Earlier this year, Autocar India quoted to an "official privy to information of the project" as saying production of the 3-door Jimny (from completely knocked-down kits imported from Japan) would begin at Maruti Suzuki's Hansalpur plant in Gujarat during 2020 and that, 6 months thereafter, the plant would begin building 5-door Jimnys with the units designated for the Indian and export markets.
According to a recent report by GaadiWaadi.com, the 5-door version of the India-specific Maruti Suzuki Jimny is expected to be launched in India at some point during next year "with high local content" as a rival to the new-generation Mahindra Thar, which itself is a far more practical, compact-SUV-like proposition than the current (outgoing) model.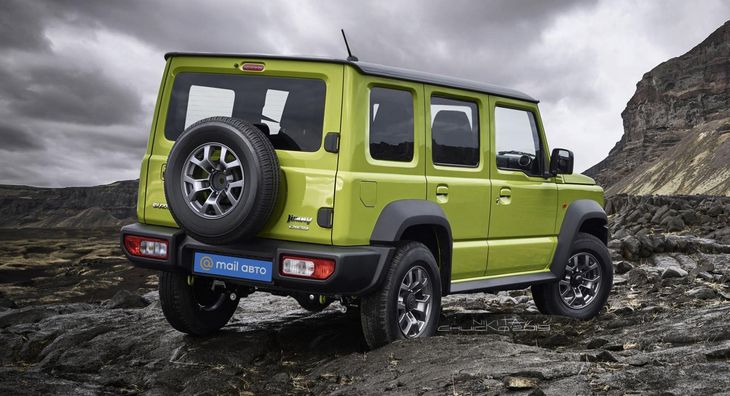 Picture credit: Nikita Chuyko, this image was initially published by Auto Mail last year.
This development suggests that, at the very least, the supply of Jimnys to Suzuki South Africa, which already sources most of the models that it sells on the local market from India, may improve in the near future. But what about the bigger picture? Well, the 5-door version of the Jimny, which is expected to be mechanically similar to the 3-door, but with a longer wheelbase (ostensibly based on an adapted version of the current model's ladder-frame chassis) could ostensibly be introduced in Mzansi too. Given the intensity of the current compact family car/small crossover craze, the target market for a tiny SUV with genuine off-road ability might seem small (within the context of the overall new-vehicle market), but then again, an extra pair of doors would certainly broaden the Suzuki's appeal.
We imagine that a 5-door Jimny, with a modicum of rear legroom and greater practicality (hopefully with a slightly bigger load bay, if that's at all possible, please Suzuki) could find its niche with genuine off-road enthusiasts who'd like to cart the kids to school during the week... and take them along on their weekend bundu-bashing adventures.
What could it look like? Well, the best renders that we found during our internet trawl (shown here) were created by Nikita Chuyko for Russian publication Auto Mail.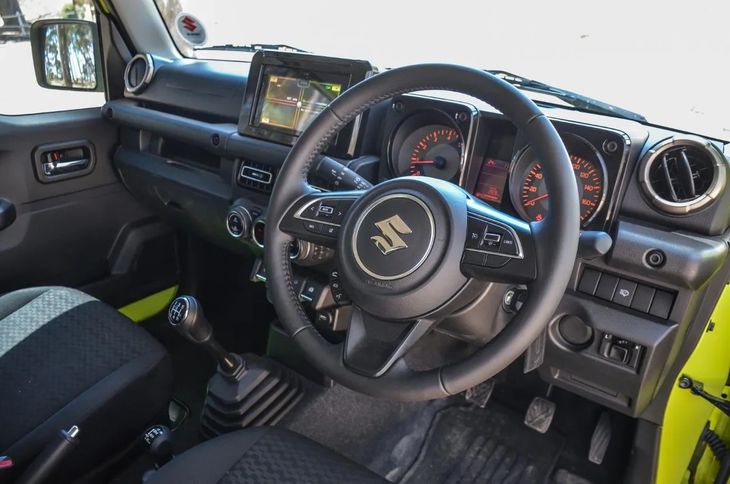 Another Indian publication suggests the Jimny's infotainment system will be updated to be compatible with Apple CarPlay/Android Auto.
Although it's unlikely that the upcoming 5-door Jimny will be quite as dextrous as its 3-door sibling off the beaten track – it will have to have a longer wheelbase to accommodate an extra pair of doors – the newcomer will share its sibling's proven off-road underpinnings (such as low-range transfer case and live axles) as well as safety systems. We believe it will also be powered by a 1.5-litre petrol motor mated with a 5-speed 'box or 4-speed automatic.
Working with Toyota on another model
Another interesting tidbit in the GaadiWaadi.com report is that Maruti Suzuki further plans to expand its line-up of small crossovers (which includes the Vitara Brezza) with a new model developed in conjunction with Toyota and based on the latter company's Raize, which sits in a class below the C-HR. The Raize measures 3 995 mm in length, 1 695 mm in width and 1 620 mm in height.
Further Reading:
Suzuki Jimny Commercial Announced
Suzuki New Zealand makes Jimny bakkie
Suzuki Jimny (2018) Launch Review
Suzuki Jimny (2018) Specs & Price