Suzuki has revealed its new Across plug-in hybrid SUV, which is in actually a rebadged Toyota RAV4 Prime. What is going on here?
The back story here is a simple one. In 2019 Suzuki and Toyota signed a deal to deepen their relationship even further. The first deal was signed back in 2017 and the two brands have since taken things up a notch. The official line for this relationship? "Toyota and Suzuki, in addition to bringing together Toyota's strength in electrification technologies and Suzuki's strength in technologies for compact vehicles, intend to grow in new fields, such as joint collaboration in production and in the widespread popularization of electrified vehicles."
What you see here is the first product from this relationship. Its basically a rebadged version of the plug-in hybrid Toyota RAV4 Prime. Suzuki has given it a new-look front end to differentiate it from the Toyota, while the cabin gets some Suzuki branding. Under the skin, its mechanically identical and the 2.5-litre petrol engine is supplemented by 2 electric motors. In total, there's 225 kW of power and on pure electric power, it will do 75 km of emissions-free motoring. Cleverly, the powertrain acts like an all-wheel drive system and can send power to either axle. Suzuki/Toyota claims a rear torque variation ranging from 100:00 to 20:80.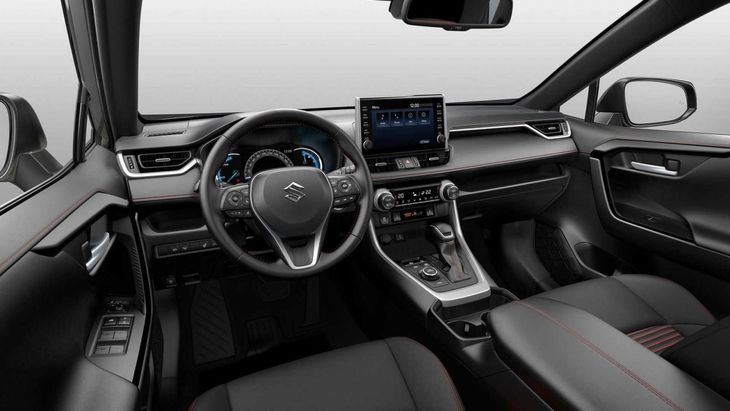 Further Reading
225 kW Toyota RAV4 Makes LA Debut