Subaru's renewed product lineup starts with this XV. Have the great strides taken in terms of modernising the brand by boosting specification, technology and visual appeal turned it into a serious contender? We spent a few weeks with the top-spec model to see what it's like to live with.
We like: Up-to-date infotainment, ride and build quality.
We don't like: Relatively small luggage capacity and high loading height.
Alternatives:
For quirky appeal: The Mini Countryman is a relatively new model with desirable looks and engines. It doesn't ride as well as the Subaru and you'll need to add at least R100k worth of options to match the spec on the Japanese car.
For Swedish style: The Volvo V40 Cross Country is stylish enough to draw admiring glances on every street. It lacks the worry-free ground clearance to bolt down a dirt road but it has an excellent range of engines.
Compare the specifications of the XV, Countryman and V40 CC here
What is it?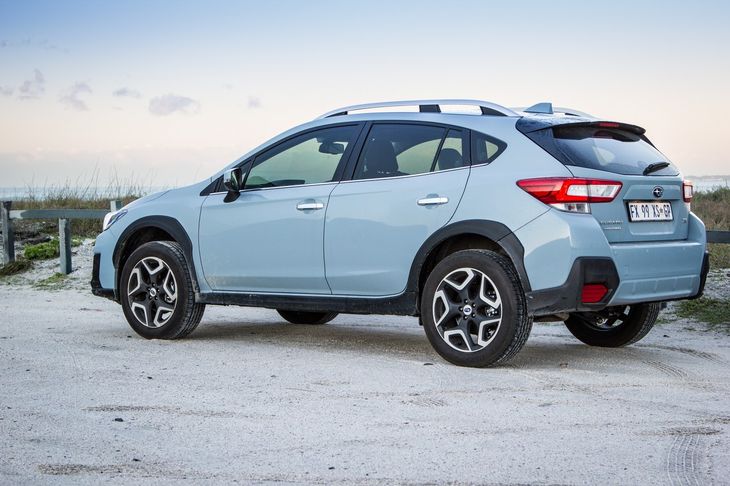 The new XV straddles crossover and premium hatchback segments with impressive upmarket feel and specification.
This is the second generation of the Subaru XV. It's also the second car to be built on Subaru's new global platform, first seen on the latest Impreza. Born from a desire to meet burgeoning demand for crossovers, the XV, as with the first-gen model, is a restyled, higher-riding Subaru Impreza hatch. The XV uses a new flat-four petrol engine that's lighter and more powerful than before, the same weight-reduction tactic has been applied to the CVT gearbox. It now features an off-road mode that adapts its all-wheel-drive and other systems to deal with reduced traction situations more consumately.
How does it fare in terms of…
Ride and handling…
Subaru has always cleverly traded on its motorsport rallying heritage by equipping all of its passenger cars with all-wheel drive. As a result, its vehicles have generally felt sure-footed if a little stodgy and utilitarian. The new XV doesn't feel like Subarus of old. In addition to being even better planted in faster corners, the new model rides with more sophistication than its predecessors. Even with the substantial 220 mm of ground clearance the XV's drives more like a hatchback than a crossover.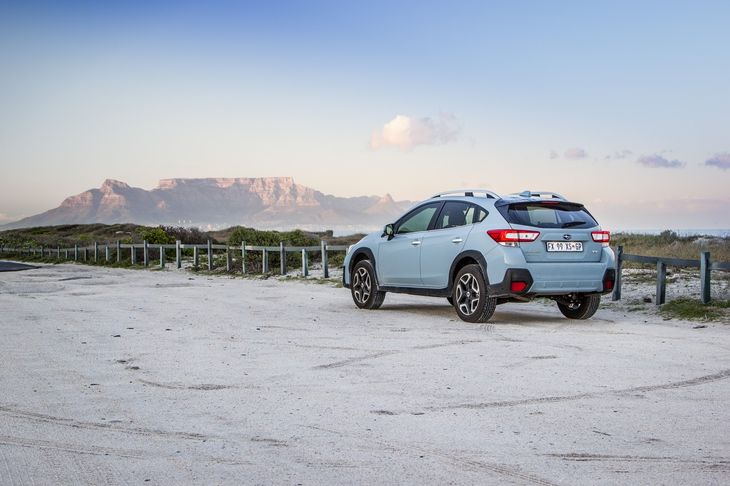 The XV's new platform makes it feel agile and well-damped. It feels sure-footed on road and gravel.
The new platform aids both comfort and handling. It rides bumps well and corners flat thanks to firm but perfectly damped suspension. It's the best riding Subaru yet and certainly a match for some of the more premium products out there. It also rides on slightly higher profile tyres, which leads to less thudding and crashing over unavoidable potholes.
The implementation of Subaru's X-mode, which gives it a bit of off-roading bias, is a unique selling point for the XV. None of its direct competitors offer a real off-road mode complete with hill descent control. Normally, an off-road mode on a crossover is hardly ever going to be used, but if there was one brand on which it's more likely to get use than any other, it's a Subaru.
Practicality
Positioned below the Forester, the XV isn't as large or as practical as its bigger brother. Despite a slight increase in capacity and a wider aperture than before, the boot is probably the XV's weakest point. Due to the high ground clearance and short rear overhang, the loading height is quite high off the ground, meaning you have to give things a good lift to get them into the boot. It also reduces the amount of space you have to load above the parcel shelf, one of the key benefits of a hatchback. Boot capacity is listed as 310 litres, growing to 1 220 litres with the rear seats folded flat. Thankfully the shape of the boot is particularly square, so it did just managed to pass our usual test of 'can it fit a large mountain bike whole'.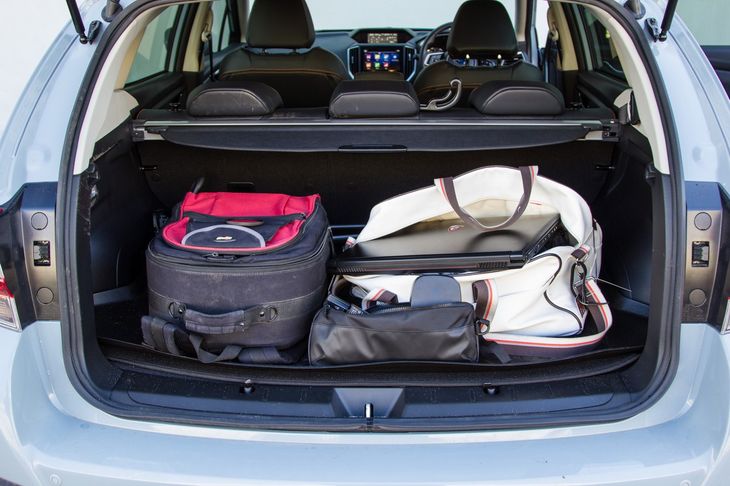 The boot is only 310 litres big and the loading level is quite high. The rubber floor accessory makes it very dog-friendly.
On the plus side, passenger space is better both front and rear and leather is standard on this top-spec model. There's plenty of space within the cabin to store cups, bottles, keys and the like. Keyless entry solves having to grapple with shopping bags while digging into your pocket for the key. The roof racks fitted to our model here are also standard on the XV.
Engine performance
Subaru's re-engineered flat-four engine for this XV retains its 2.0-litre capacity and remains naturally aspirated. Power and torque outputs of 115 kW and 196 Nm respectively drive each axle evenly through a CVT gearbox. The new engine is some 12 kg lighter while the gearbox has shed 7.8 kg. The CVT also has a 7-speed manual mode initiated by flicking the paddle shifters behind the steering wheel.
As with all the CVTs we have driven, they work best when driven politely and not hurried. Subaru's transmission is the best iteration of a CVT we've yet to test, with smooth comfortable acceleration at city speeds. But ask a bit more from the throttle pedal and the continuously non-variable drone whines away masking the sense of acceleration.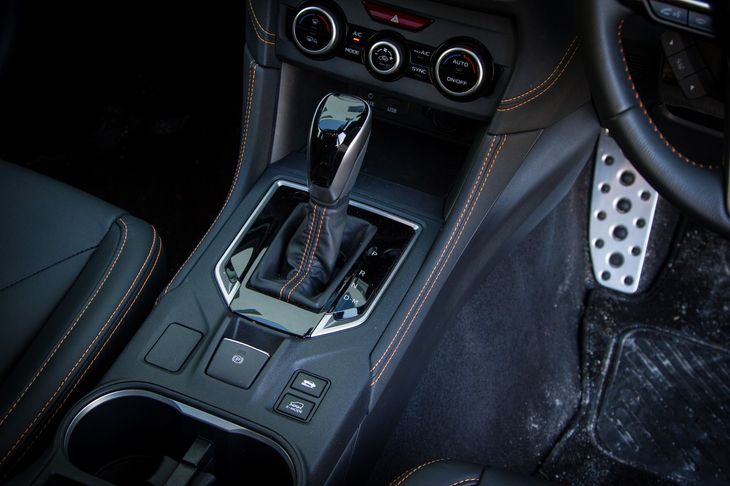 The CVT gearbox has a 7-step manual mode if required. X-mode with hill descent control is also available.
It handles freeway speeds well, although the dearth of immediate torque requires more space and planning to get by. Fuel efficiency has not always been a strong point for Subarus, but this model claims 7.3 L/100 km. Our 2 week and 1 000 km plus worth of mixed mileage returned a pleasing 7.6 L/100 km, around the same as we generally yield from a 2-litre turbodiesel.
Safety and tech
The easiest area to note Subaru's improvement is in the safety and tech department. Starting with the infotainment system, the 8-inch touchscreen has improved resolution, is more touch-sensitive and processes inputs faster making it more of a pleasure to use. It is Apple Carplay and Android Auto capable and there's a single USB and auxiliary jack. Navigation is included but with smartphone integration, it's easier to use a bit of data and get traffic alerts too.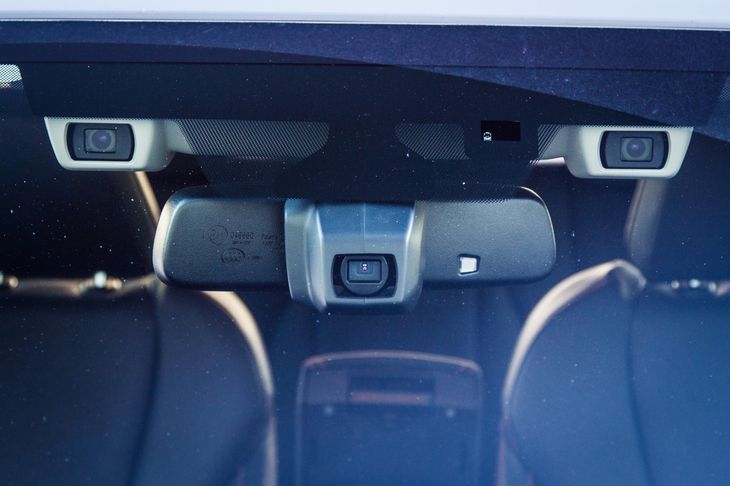 Subaru's Eyesight system uses multiple cameras at the top of the windscreen to reduce the chance of accidents.
The R440k XV's party piece is that's it is fully kitted with Subaru's Eyesight safety pack - an impressive list of driver assistance features that includes turning headlights, high beam assist, blind spot detection, rear cross traffic alert and front and rear parking sensors. Adaptive cruise control, pre-collision braking and lane departure warning.are also standard on the XV, features that are usually optional extras on rival brands.
The XV scored the highest ever rating on the Japanese New Car Assessment Program when it was crash tested. In terms of tech and safety, the XV appears to offer the most specification by some margin at this price point.
Pricing and warranty
Subaru markets itself as a premium offering, but by loading the top-spec ES model with plenty of kit, it's also very good value at just R439 000 (September 2017). It is sold with a 5-year/150 000 km warranty and 3-yer/75 000 km maintenance plan.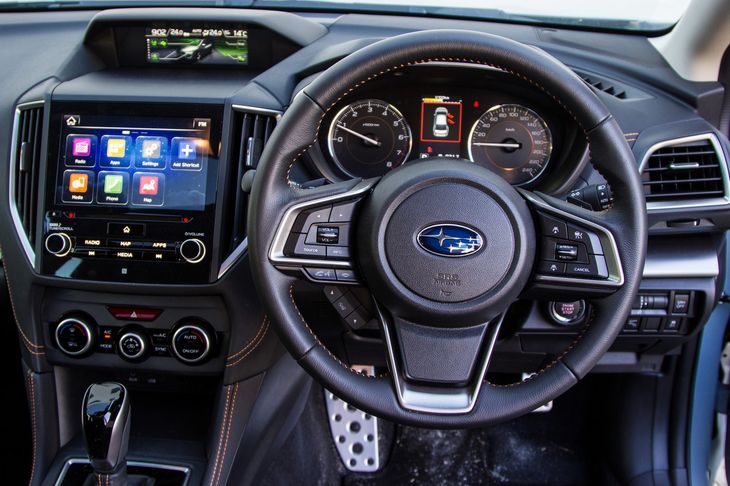 Solid build quality, improved infotainment system and a long list of safety features make the XV excellent value for money.
Verdict
With the new XV, Subaru has pushed its crossover into premium territory in terms of ride, build quality, safety and technology. There's not much that can touch it in terms of standard specification at this price point. The Subaru brand is renowned for its gravel road ability and hard-wearing nature, the XV tows the line with all-wheel-drive and a traction control system that helps it in trickier situations. It feels, however, more like an excellent hatchback that rides and handles with authority.
It could do with a bit more boot space and a lower loading height to deal with an entire family's luggage, but passenger space has been prioritised for comfort. The engine and gearbox setup is not exactly class-leading in terms of performance stats, but it's sufficient as an everyday runabout and appears to be quite frugal. The price tag of R430 000 makes it an excellent value for money offering and with Subaru's reliability and peace of mind track record, it's certainly worth shortlisting.

It's for good reason then that the Subaru XV 2.0i-S ES is in the running for the win in the Premium Hatchback category of the Cars.co.za Consumer Awards - Powered by WesBank.
Related content
Subaru debuts new Impreza Hatch at Frankfurt
Do you suffer from anti-stationwagonism?
2017/18 Cars.co.za Consumer Awards – powered by WesBank; Semi-Finalists
Searching for a used Subaru XV?