Audi is readying its biggest SUV yet. The Audi Q9 will be taking on the Mercedes-Benz GLS and BMW X7 when it is revealed in 2022.
Picture credit: S. Baldauf/SB-Medien. We have paid for these photos and at the photographer's request, have watermarked them.
German carmaker Audi is preparing a Q9 super SUV which will take the fight to the 7-seater Mercedes-Benz GLS and BMW X7, and we're sure it will ruffle some Range Rover feathers too. Back in 2018, Audi boss Robert Stadler hinted that something big was coming at the launch of the Q8.
Now the first mules of the Audi Q9 have been spotted and the one you see here is conducting winter tests. Interestingly, the wrap you see is what Audi uses for its China-only vehicles, a hint of a potential market perhaps? We do know the US market does like a large SUV too. As far as platforms go, Audi can call upon the vast arsenal of the Volkswagen Group and we reckon the new Audi Q9 will be underpinned by the same MLB Evo as its Q8 sibling (as well as the Porsche Cayenne, VW Touareg and Bentley Bentayga). Granted, it would need to be extended a touch to allow for genuine 7-seat functionality, but it is rumoured that a 6-seat setup will also be offered.
With regards to engines, again Audi can dip into the family reserves and there's a staggering away of petrol, diesel and hybrid options on offer. We reckon on the diesel side of things, the 3.0-litre V6 TDI will be offered, but for those wanting some petrol power, potentially the 4.0 TFSI turbocharged V8 could be used. The latter is available in a variety of outputs and can be had with a monstrous 478 kW and 850 Nm - the same setup as the Lamborghini Urus. RS Q9 anyone?
The Audi Q9's development is still in its early days, but we'll keep an eye on how this goes.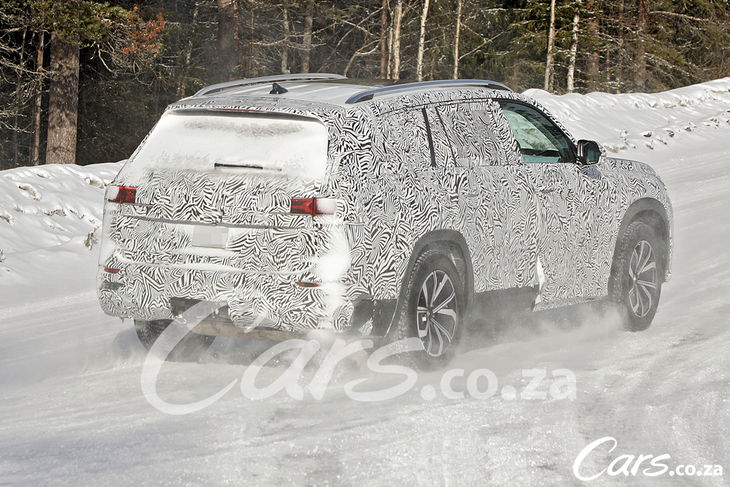 Further Reading
Audi SQ7 and SQ8 (2021) Specs & Price