The Hyundai i20N has been spotted again, this time with less camouflage. We're getting closer to the production reveal of the Polo GTI fighter.
Picture credit: S. Baldauf/SB-Medien. We have paid for these photos and at the photographer's request, have watermarked them.​
Hyundai is another step closer to revealing its Polo GTI rival as this i20 N has shed quitae a bit of camouflage. Sporty detailing like the big alloy wheels and rear spoiler are clearly visible. There's also a fat oval-shaped exhaust at the rear.
The big question is what engine will be found under the bonnet? Some have suggested it could be a detuned version of the current i30N's 2.0-litre turbo mill, while others have speculated it could a modified version of the Veloster's 1.6-litre turbo. All we know is it's going to need around 150 kW to compete against the popular Volkswagen Polo GTI. It's likely to be offered with both a 6-speed manual gearbox and a dual-clutch transmission.
In terms of arrival time, we're expecting a global reveal before the end of 2020.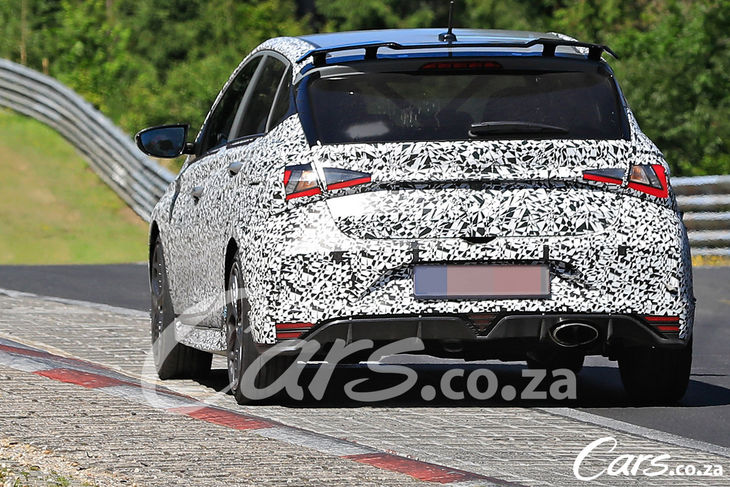 Further Reading
First Images of Hyundai i20 N Emerge [w/video]
Hyundai plans i20 N: Will it Look Like This?