Updated spy shots of the all-new BMW M3 have been revealed and it looks a lot like a monster grille is in the offing.
Picture credit: S. Baldauf/SB-Medien
The all-new BMW M3 is one step closer to a production reveal. Our spy photographers have spotted it testing at the Nurburgring again, although this time we get to see a bit more grille.
It's not good news for those of you who were hoping for a conservatively-sized grille as from what we can see, there's a resemblance to the grille we saw on the BMW 4 Concept which was revealed at the 2019 Frankfurt Motor Show.
As far as powertrain goes, we are expecting the same 3.0-litre twin-turbocharged 6-cylinder, but with substantial revisions. Power and torque will increase, and to be fair they'll need to jump substantially to match its rival from AMG. Based on what the BMW X3 M and X4 M have to offer, it would be a surprise to see the new M3 powered by a different engine. In SUV guise, that powertrain delivers 375 kW and 600 Nm in its Competition spec. There's an interesting school of thought doing the rounds which suggest that the xDrive all-wheel-drive system (like the BMW M5) will make its debut in the all-new BMW M3. This will upset many purists, but there's also news of a potential entry-level "Pure" model which will feature rear-wheel drive and a manual gearbox.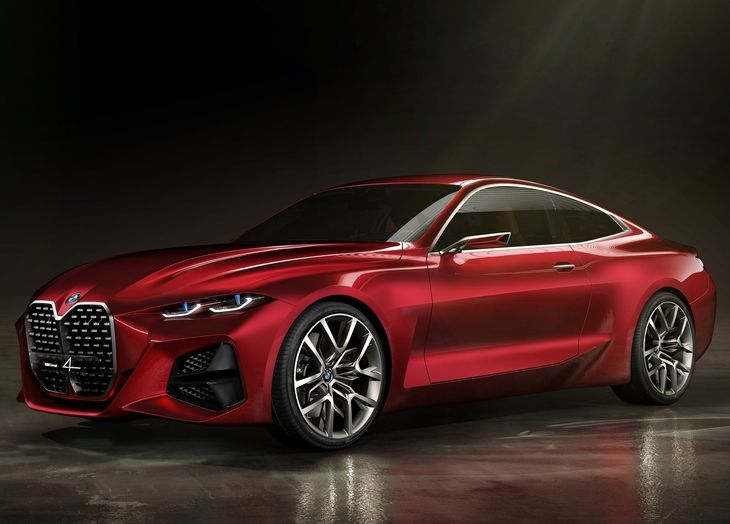 Grille aside, the BMW 4 Concept is a beautifully-proportioned vehicle. Will the new BMW M3/M4 feature the grille though?
Further Reading
The new BMW M340i: Your budget-friendly M3
Celebrating BMW M3 [with Easter Eggs & Videos]
Special-edition BMW M3s: The Ultimate List